Kaillera server:
gs.emu-land.net:27888
Mednafen server:
gs.emu-land.net:4046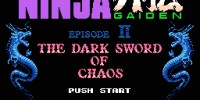 EightyOne V1.16
21:56, 27-01-2020
Zykon
Обновился эмулятор ZX Spectrum - EightyOne
Bug fixes: - No longer crashes when opening a zip file from the File menu - Corrected Chroma 80 colour mode detection port mask
mGBA v0.8.0
12:25, 22-01-2020
Zykon
Обновится эмулятор GBA - mGBA
Features: - Improved logging configuration - One-Player BattleChip/Progress/Beast Link Gate support - Add Game Boy Color palettes for original Game Boy games - Debugger: Add unary operators and memory dereferencing - GB: Expose platform information to CLI debugger - Support Discord Rich Presence - Debugger: Add tracing to file - Enhanced map viewer, supporting bitmapped GBA modes and more displayed info - OpenGL renderer with high-resolution upscaling support - Experimental high level "XQ" audio for most GBA games - Interframe blending for games that use flicker effects - Frame inspector for dissecting and debugging rendering - Switch: Option to use built-in brightness sensor for Boktai - Ports: Ability to enable or disable all SGB features - Ports: Ability to crop SGB borders off screen - Cheats: Add support for loading Libretro-style cht files - GBA Cheats: Add support for loading EZ Flash-style cht files - Support for unlicensed Wisdom Tree Game Boy mapper - Qt: Add export button for tile view - Qt: Add recent game list clearing - GB: Yanking gamepak now supported - Qt: Memory range dumping Emulation fixes: - GB: Fix using boot ROM with MMM01 games - GB Audio: Only reset channel 3 sample in DMG mode - GB Audio: Sample inactive channels - GB Audio: Fix channel 4 volume - GB I/O: Filter IE top bits properly - GB Memory: Better emulate 0xFEA0 region on DMG, MGB and AGB - GB Video: Delay LYC STAT check - GB Video: Fix window being enabled mid-scanline - GB Video: Fix mode 0 window edge case - GB Video: Fix color scaling in AGB mode - GBA: All IRQs have 7 cycle delay - GBA: Reset now reloads multiboot ROMs - GBA BIOS: Fix multiboot entry point (fixes Magic Floor) - ARM: Fix STR writeback pipeline stage - ARM: Partially fix LDM/STM writeback with empty register list - ARM: Fix stepping when events are pending - GBA DMA: Fix case where DMAs could get misaligned - GBA Memory: Fix open bus from IWRAM - GBA Timers: Improve timer startup emulation - GBA Video: Fix OpenGL renderer 512x512 backgrounds - GBA Video: Fix BLDY for semitransparent sprite on non-target-2 backgrounds - GBA Video: Fix effects blending improperly in some non-last windows - GBA Video: Copy higher priority target 1 flag Other fixes: - Core: Improved lockstep driver reliability (Le Hoang Quyen) - FFmpeg: Drain recording buffers - GB: Fix reading ROM immediately after unmapping BIOS - GB SIO: Fix lockstep failing games aren't reloaded - GBA Cheats: Fix value incrementing in CB slide codes - Libretro: Fix crash changing allowing opposing directions (hhromic) - Qt: Fix some Qt display driver race conditions - Qt: Fix menu bar staying hidden in full screen - Qt: Only show emulator restart warning once per settings saving - Qt: Fix LibraryController initialization - Shaders: Fix gba-color shader resolution - Switch: Fix audio when video rate desyncs - 3DS: Fix screen darkening - Core: Fix uninitialized memory issues with graphics caches - Core: Return null for out of bounds cached tile VRAM querying - GBA Video: Fix OpenGL fragment data binding - GBA Video: Fix mosaic in modes 1-5 in OpenGL - Debugger: Fix tracing skipping instructions - OpenGL: Only invalidate texture if dimensions change - Qt: Fix fast forward mute being reset - Qt: Fix scrollbar arrows in memory view - Qt: Fix several cases where shader selections don't get saved - Qt: Fix division by zero error in invalid TilePainter state - Qt: Fix "restart needed" dialog after first config - Qt: Fix undesired screen filtering when paused - Qt: Fix sprite view using wrong base address - Qt: Fix inability to clear default keybindings - Qt: Release held actions if they get rebound - Qt: Fix crash double-clicking menus in shortcut settings - Qt: Fix record A/V window not updating resolution - Vita: Fix analog controls - Wii: Fix game fast-forwarding after slowing down - Wii: Improve audio buffering Misc: - CMake: Don't use libzip on embedded platforms - Core: Add keysRead callback - Core: Create game-related paths if they don't exist - Core: Add more memory search ops - Debugger: Make tracing compatible with breakpoints/watchpoints - Debugger: Print breakpoint/watchpoint number when inserting - Feature: Switch from ImageMagick to FFmpeg for GIF generation - FFmpeg: Support audio-only recording - GB Memory: Support running from blocked memory - GBA BIOS: Add timings for HLE BIOS math functions - GBA BIOS: Fix clobbered registers in CpuSet - GBA Savedata: EEPROM performance fixes - GBA Savedata: Automatically map 1Mbit Flash files as 1Mbit Flash - Debugger: Add breakpoint and watchpoint listing - mGUI: Remember name and position of last loaded game - OpenGL: Only resize textures when needed - Qt: Don't unload ROM immediately if it crashes - Qt: Support switching webcams - Qt: Cap window size on start to monitor size - Qt: Open a message box for Qt frontend errors - Qt: Increase maximum magnifications and scaling - Qt: Add native FPS button to settings view - Qt: Improve sync code - Qt: Add option to pause on minimizing window - Qt: Scale pixel color values to full range - Qt: Remove What's This icon from dialogs - Qt: Printer quality of life improvements - Qt: Add copy and QoL improvements to graphic views - Qt: Show list of all sprites in sprite view - Qt: Add option for disabling OSD messages - Qt, OpenGL: Disable integer scaling for dimensions that don't fit - SM83: Support PC-relative opcode decoding - Switch: Dynamic display resizing - Switch: Support file associations - Vita: L2/R2 and L3/R3 can now be mapped on PSTV - GB Memory: Support manual SRAM editing - GBA: Trim non-movie ROMs to 32 MiB if applicable - GBA Audio: Redo channel 4 batching for GBA only - GBA I/O: Stop logging several harmless invalid register reads - GBA Video: Changing OpenGL scaling no longer requires restart - Debugger: Separate aliases from main commands - Debugger: Print break-/watchpoint ID when breaking in CLI - Debugger: Minor interface cleanup - SDL: Use controller GUID instead of name - SM83: Rename LR35902 to SM83 - Tools: Allow using threaded renderer in perf.py - Tools: Clean up unused argument in mgba-perf
Библиотека
19:21, 16-01-2020
Kisa
bsnes v114
14:33, 10-01-2020
Zykon
Эмулятор
bsnes
обновлён до версии 114.
Список изменений:
- fixed an issue with manually created save states that appeared in v113 (corrected as of v113.1) - added run-ahead support to the libretro target - macOS: fixed an issue with OpenGL shaders - added CPU joypad polling override for Taikyoku Igo - Goliath - added PPU overrides for Marvelous, Super SWIV, Winter Olympics, and World Cup Striker - added hotfix for Nichibutsu Arcade Classics - fixed region heuristics for the Scandanavian release of Tintin in Tibet - added a heuristic override for Yuyu no Quiz de Go! Go! - properly clear overscan region when overscan is disabled - updated bsnes to use the latest SNES preservation project database - reverted gamepak (folder) firmware naming to use architecture name rather than identifier name - renamed lr35902.boot.rom to sm83.boot.rom for gamepaks - fixed typo in the GUI regarding the HD mode 7 +/- hotkeys
Ootake v2.94
17:57, 26-12-2019
Zykon
Обновился эмулятор Turbo Grafx-16 - Ootake.
- Made the gamepad settings easier. Directional pad is common setting for all 2-button, 3-button and 6-button pad settings, and only button setting is set for 2-button, 3-button and 6-button pad respectively. - Corrected left and right black belt processing in horizontal 352 dot mode. In the scene of "Ijuin appearance" of "Tokimeki Memorial", the problem that white flash processing was spread too much was solved - When "R-TYPE Complete CD" is played so that flickering of sprites is not reproduced (default), the black band display on the left and right sides of the screen is visible without being hidden (similar to the HuCard version). In addition, "R-TYPE (U)" has been operated in the same way (I had an overseas person check the operation. Thank you) - Added "FullScreen 240Hz" to the "Screen->FullScreen Customize" menu - Added (Revived) "DirectDraw (Old)" to the "Setting-> Screen" menu. Drawing with DirectDraw was deleted in v2.92, but this time it has been restored. Although it is an old drawing method for PC of the age of Windows95, it is still useful when using "low resolution full screen". Use it when you want to display dot-by-dot with cathode ray tub (CRT). In addition, when drawing DirectDraw, the display of "Sound Graph (Info-> Show Audio Channel Graph)" and "x5 times display" added in v2.92 are not supported. With DirectDraw, even when new functions are added in the future, new functions are probably not supported due to development time - When resume loading each game, "Window non-stretch setting at the last play" is also restored. Basically, most games are well made to the 4:3 ratio, so it's not recommended unless personally enough, but if you have a game that is easier to play with dot-by-dot, use it Please do it - When overscan area display switching (F11 key) is performed in the window mode, centered the window (center position adjustment) for both horizontal and vertical - When switching from full-screen display to window display, if the resolution setting for full-screen display was set low (default), fixed a bug that reduced the size of the window displa - Fixed a problem that V-Sync was not perfect and tearing occurred depending on some PC environment when playing in the "x4" window size - Other minor details have been fixed and improved
higan v107
16:02, 23-12-2019
Zykon
Обновился эмулятор SNES - higan.
- added Sega CD emulation (BIN+CUE only) - added Neo Geo Pocket + Neo Geo Pocket Color emulation - added MSX + MSX2 emulation (cartridges only) - added SG-1000 + SC-3000 emulation - added ColecoVision emulation - added boot ROM emulation for the WonderSwan + WonderSwan Color - substantial accuracy improvements to the SNES and Game Boy emulation - created an entirely new tree-view-driven user interface
WinUAE 4.3.0
18:46, 21-12-2019
Zykon
Обновился эмулятор Commodore Amiga
New features/improvements: - GUI high DPI support rewritten - Lagless vsync stability improvements - Added Trojan light gun preset to Game ports panel - On the fly chipset model switching compatibility improved - SPTI CD/DVD access mode now internally emulates all CD audio commands. All other commands are forwarded to the drive like previously - PCMCIA hot swap support improved (PCMCIA SRAM and IDE needs to be set again if previously configured) - My CPU tester detected edge cases, bugs and undocumented CPU behavior updates implemented (More details in separate CPU tester note later) - More compatible partition HDF default geometry calculation if size is 1000M or large - CD32 pad does not anymore disable joystick second button if both CD32 and 2-button joystick is active simultaneously - Host directory/archive drag and drop to WinUAE window now supports mounting multiple items simultaneously - Debugger disassembler fixes and few very rarely used instructions dissemble now correctly Bugs fixed: - Disk index pulses were not being generated when disk was being written (Cadaver v0.1 save disk writing) - CDTV audio CD playing state restore fixed - A2024 monitor didn't show full viewable area - 24-bit uaegfx RTG mode had random wrong color pixels in some situations - nrg CD images didn't load correctly in relative path mode - Graphics glitch in some programs that also depended on display scaling/size (for example Alien Breed 3D) - Disk swapper path modifications did nothing while emulation was running - Restoring CD32 or CDTV statefile with CD audio playing: start playing immediately, do not include normal CD audio start delays - Fixed possible crash when PPC emulation stopped emulated sound card audio - Quite special kind of CD32 pad button read code was not emulated correctly Other changes: - Added separate 68000-68060 CPU tester/validator project based on UAE CPU core generator - Removed all 68020 cycle-exact CPU mode internal idle cycles. It mainly slowed down the CPU too much and didn't match real world well enough New emulated hardware: - Archos Overdrive HD (PCMCIA IDE adapter) - ICD Trifecta (A500 IDE/SCSI controller) - M-Tec Mastercard (SCSI expansion for M-Tec T1230 A1200 accelerator) - Scala MM dongles
JavaCPC Desktop v2.9.8
13:47, 15-12-2019
Zykon
Обновился эмулятор Amstrad CPC - JavaCPC Desktop
- New splash-screen - Italian keyboard translation added - Autotype for BASIC code bug fixed - Bug fixes in JavaCPC Paint - Better ordered dithering algorithms added in JavaCPC Paint - Minor bugfixes
bsnes v113
15:26, 12-12-2019
Zykon
Эмулятор
bsnes
обновлён до версии 113.
Список изменений:
- corrected PPU OAM address latching with the accurate PPU renderer - fixed offset-per-tile regression with the accurate PPU renderer - fixed very rare PPU mosaic rendering bug with the accurate PPU renderer - corrected a sound stuttering issue when emulating the Super Game Boy 2 - Windows: added a workaround for an issue where bsnes was crashing on exit for a very small number of users - changed gamepak firmware loading names to use the identifier (dsp1, dsp2, etc) label instead of the architecture - do not apply color blending for the first hires pixel with the accurate PPU renderer (fixes green line in Jurassic Park) - added scanline override setting for Suguro Quest++ with the fast PPU renderer - disabled HD mode 7 supersampling when EXTBG mode is active, as it is not compatible - fixed MSU1 and SGB audio when using run-ahead and overclocking modes - implemented correct fix for Kishin Douji Zenki - Tenchi Meidou - improved CPU IRQ handling to fix Shin Nihon Pro Wrestling Kouhin '95 - fixed a GUI typo where "Increment" and "Decrement" "State Slot" labels were reversed - fixed audio balance setting when lowering it below 50% - added BSC-1A7M-10 board and corrected BSC-1AxM-xx masking (fixes RPG Tsukuru 2 and Sound Novel Tsukuru) - improved the driver crash detector to not trip if closing the emulator before initialization could complete - added a hotfix to prevent a rare crash in Rendering Ranger R2 that can happen even on real hardware - made the entire window support drag-and-drop for gamepaks and game ROM files - merged the latest release of SameBoy for improved Super Game Boy support - macOS: add hotplug support to IOKit joypad driver - macOS: fixed a serious issue with the IOKit joypad driver - libretro: updated boards database to the latest version - libretro: merged Super Game Boy support improvement patch - small improvements to libco and nall libraries

EightyOne v1.16

mGBA

mGBA

mGBA

mGBA

bsnes v114

Ootake

higan

WinUAE

WinUAE

JavaCPC Desktop

uoYabause(YabaSanshiro) v2.10.3

No$gba v3.0

Nova v0.6

My Nes

PPSSPP 1.9.3

VBA-M

VBA-M v2.1.4

melonDS v0.8.3

melonDS v0.8.3