Kaillera server:
gs.emu-land.net:27888
Mednafen server:
gs.emu-land.net:4046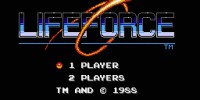 Stella v6.7
23:49, 14-06-2022
Zykon
Обновится эмулятор
Atari 2600
-
Stella
.
- IMPORTANT NOTES: - Because of fixes to JSON handling, all remappings will be reset to defaults; if you had custom mappings, they will need to be re-entered again - Because of internal changes, all state files are now invalid - Completely reworked the file launcher: - Redesigned user interface - Added tracking of user favorites, recently played and most popular games - Added virtual directories for selecting tracked games - Added quick path navigation - Added navigation history - Added icons for files and directories - Added option to show/hide file extensions - Extended context menu and shortcuts - Fixed sluggish behaviour when reading large and/or invalid files - Added hotkey display to tooltips - Added option to automatically pause emulation when focus is lost - Added option to toggle autofire mode - Improved controller mappings for Paddles - Improved controller mappings for Driving controllers - Improved Mindlink support - Added another oddball TIA glitch option for score mode color - Enhanced TV jitter emulation (TODO: doc) - Enhanced support for CDFJ+ bankswitching type - Added 0FA0 bankswitching for Fotomania ROMs - Added ARM chip auto detection - Extended support for older BUS (experimental) ROMs that worked with an older, obsolete version of the BUS scheme; special thanks to SpiceWare for the code - Fixed Stella crash due to invalid ZIP files - Fixed TV mode auto detection in some ARM ROMs - Fixed color loss when switching TV mode from/to PAL - Fixed score mode glitch emulation corner case - Fixed state messages staying on screen forever - Added M1 support for the macOS build - Debugger improvements: - added PlusROM information - fixed patching code in ZP-RAM - improved bank origin detection - Updated internal ROM properties database to ROM-Hunter version 17 (thanks go to RomHunter for his tireless research in this area). Related to this, updated the snapshot collection

SNES9X 1.62

EightyOne v1.33

DSP Emulator

SpecEmu v3.2 build 11.03.23

BigPEmu v1.054

FCEUX

FCEUX v2.6.5

FCEUX

WinUAE

mGBA

mGBA

mGBA

mGBA

puNES

Altirra v4.10

PPSSPP 1.14.4

VICE

Hoxs64

no$psx v2.2

StellaDS v6.4
Хотите испытать свои навыки пилотирования самолета и побить рекорды? Игра
JetX
- это ваш выбор! , Можно недорого приобрести
английский язык для начинающих
недорого и со скидками.