Kaillera server:
gs.emu-land.net:27888
Mednafen server:
gs.emu-land.net:4046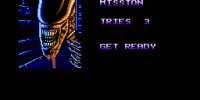 Mednafen 1.31.0-UNSTABLE
07:49, 28-08-2022
Zykon
Обновился мультисистемный эмулятор
Mednafen
.
- MD: Fixed glitches and hang in the Europe release of "Donald in Maui Mallard" - PC-FX: Expanded external backup memory from 32KiB to 128KiB, to match the amount of memory in an FX-BMP - PC-FX: External backup memory will now be saved to/loaded from its own file, instead of being appended to the internal backup memory in the same file. For backwards compatibility, there is support for initially loading data from a combined 32KiB+32KiB file; however, the additional 96KiB of external backup memory will be unusable by the game in this case due to existing filesystem structures - SASPlay: Added support for "Air Walkers" - SNES-Faust: Added mouse emulation - SNES-Faust: Fixed color math glitch in "Final Fantasy V" when Exdeath is holding the opaque white sphere party hostage - SNES-Faust: Fixed broken ExLoROM support, used by a "Heartthrob Memorial" translation patch - SS: Added experimental support for ST-V games that don't require decryption chips or special hardware. Refer to the ST-V section of the documentation for more details and a list of explicitly supported games - SS: Fixed missing and glitchy graphics in "Houkago Ren'ai Club: Koi no Etude" - SS: Fixed graphical glitches in "Radiant Silvergun" at the start of a new game begun after interrupting the attract mode, or game over, while a fancy rotating background was present, such as during the AKA-O battle
Hatari v2.4.1
00:05, 19-08-2022
Zykon
Обновился эмулятор
Atari ST
-
Hatari
.
- Fix some possible sound issues in STE/TT mode when converting CPU clock to YM2149 clock - Fix regression in TT mode where video counter was not updated anymore on each HBL - Fix VDI width alignment on 16 pixels - Avoid some overhead when DSP is enabled in config but machine is not Falcon - More consistent handling for outputs of logging and traces messages - Fix some memory leaks - Fix duplicate symbol name removal in debugger - Improved macOS version with better support for different models (thanks to Troed) - BLSPLAY.TTP module player for STE (fix sound glitches) - HexTracker in TT mode (update video counter on each HBL)
CPCemu v2.5
14:25, 16-08-2022
Zykon
Обновился эмулятор
Amstrad CPC
-
CPCemu
- Floppy LED (visible only with virtual keyboard) - Virtual keyboard: - adjustable: position, size, transparency - persistent: saves position, size, transparency automatically (separately for portrait and landscape on Android and iOS) - visual und acoustic (switchable) feedback - Virtual joystick in two different sizes - Virtual mouse (selectable instead of joystick): AMX, Reisware/Gerdes or Symbiface II (PS/2) - Original sounds of disk drive, cassette relay and keyboard (can be switched on and off) - Zoom function (display without border), alternating with and without full screen; persistent (separately for portrait and landscape on Android and iOS) - Audio emulation deeply revised; output quality significantly improved (you can select from 4 output frequencies) - Vortex memory extension SP64...SP512 - Jarek memory extension 576KB...4096KB - Bank-switching speed dramatically improved; correct emulation of C3 mode - IPv6-enabled web server similar to M4 board (upload and download into/from the emulator via web interface) - Autostart behaviour improved (automatic file selection and deactivation) - Minimal audio latency on Android (Oboe) - User interface improved on Android/iOS - Setup settings are saved immediately - First preparations for new user interface - Adjusted to SDL version 2.0.22 (which needs to be installed manually on Linux) - Fixed bugs: background-foreground-changing behaviour on Android, real-time speed, video output speed (in particular on Android, iOS and MacOS, I think also on the Raspberry Pi), memory leaks, M4 sockets, file access on Android and iOS
86Box v3.7
13:15, 01-08-2022
Zykon
Стабильная версия эмулятора
86Box
обновилась до
3.7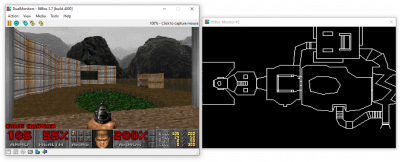 Emulator - Added Discord integration support for Apple Silicon Macs - Fixed black bar on the OpenGL 3.0 Core renderer - Fixed screenshots on the Direct3D 9 renderer - Fixed crash when switching to full screen mode the Direct3D 9 renderer - Fixed screen area being incorrectly resized in full screen mode - Attempted fix for random FluidSynth - Changed audio back-end to OpenAL again, please let us know if you have sound issues! - Improved some Linux app metadata odds and ends User interface - Added global preference to fix the starting directory for file prompts on macOS - Fixed Settings section list being too narrow on some host machines - Fixed incorrect button order on the hard reset confirmation message - Fixed incorrect icons on some warning and error messages - Fixed incorrect warning message shown when Ghostscript is missing - Improved status bar activity indicator performance - Updated translation: Portuguese (Brazil) Machines - Added Soltek SL-56A5 Socket 7 motherboard - Added S3 86C805 internal video controller to the DECpc LPV - Added ability to load an optional language ROM (roms/machines/ibmps1_2121/F80000.BIN) on the IBM PS/1 model 2121 - Fixed Amstrad MegaPC internal video controller and CMOS password issues - Fixed MR BIOS 386SX clone and Acer V10 allowing selection of a non-existent internal video controller Hardware Core - Added fast PIT mode for improved performance when emulating 486 and newer CPUs - Fixed miscellaneous issues on machines with the ALi M1543(C) southbridge - Fixed Windows NT 3.1 installation issue on IBM 486 CPUs - Fixed RTC timer interrupt emulation inaccuracy - Fixed PIC poll mode emulation inaccuracy - Improved PIT, RTC and ACPI timer emulation performance Display - Added support for a secondary MDA or Hercules video card - Added IBM XGA-2 add-on graphics accelerator for MCA (original) and ISA (clone) - Added Reply Video Adapter (Cirrus Logic GD5426) MCA video card - Added BOCA Research 4610 (Cirrus Logic GD5428) ISA video card - Added Orchid Kelvin EZ (Cirrus Logic GD5430 and GD5434) VLB video cards - Fixed hard reset crash on the Trident TGUI 9400CXi - Fixed one instance of an emulator crash with a CMDFIFO packet 5 bad space message on the Voodoo 3 - Fixed corrupted graphics with S3 cards on BeOS - Fixed 16-bit 1280x1024 and 1600x1200 modes on ELSA Winner 2000 Pro/X S3 cards - Fixed Windows 2.10 display issues on the IBM 8514/A - Fixed overscan display issue on the IBM 8514/A - Fixed 40x25 CGA text mode on the IBM PGC - Improved VGA CRTC emulation performance Input - Improved joystick emulation performance when none is selected Sound - Added ymfm as a faster alternative for OPL2/3 emulation (can be enabled in the Sound settings; the more accurate NukedOPL is still default) - Added Sound Blaster 16 Reply MCA sound card - Added IRQ and DMA configuration to the AdLib Gold - Added IRQ configuration to the MCA standalone MPU-401 - Added SB MIDI input configuration to the Sound Blaster Pro MCV - Fixed MT-32 LCD message staying on the status bar after a reset - Fixed PnP Sound Blaster cards incorrectly retaining PnP configuration after a reset - Upgraded MT-32 emulation to Munt version 2.7.0 Network - Added Western Digital WD8013EP/A MCA network controller - Improved AMD PCnet emulation performance Storage - Added hard disk speed emulator for IDE and ESDI disks - Added Rancho RT1000B-MC MCA SCSI controller - Fixed tertiary/quaternary IDE and cassette options resetting themselves - Fixed a cue/bin emulation inaccuracy affecting some copy-protected CDs - Fixed IBM PS/2 SCSI Adapter detecting multiple copies of the same disk - Fixed Longshine LCS-6821N SCSI ASPI driver for DOS - Fixed status bar activity indicator on the IBM ESDI MCA disk controller - Fixed emulator crash with a Bad attention request message with the IBM ESDI MCA disk controller - Fixed emulator crash with a Write_MULTIPLE message when exiting DOS mode on Windows 3.1 with an IDE hard disk - Fixed emulator crash with a Hard disk image message when a host I/O error occurs on a VHD image Known issues - Enabling or disabling Resizable window while the secondary display output window is enabled crashes the emulator - Closing the secondary display output window does not reflect on the option to enable it
PPSSPP v1.13
18:59, 26-07-2022
Zykon
Состоялся релиз
PPSSPP v1.13
- Graphics fixes in Split/Second, Sol Trigger, Last Ranker, Star Wars: Clone Wars, Star Wars: The Force Unleashed, Juiced 2 and more - Vulkan performance improvement around texture loading and upscaling - Background loading of texture replacements to reduce stuttering - Fixes for assorted Scoped Storage bugs - Many software renderer improvements, both performance and accuracy - New debugging features - And much more!
DSP Emulator v0.20Final
18:45, 16-07-2022
Zykon
Освежили мультисистемный эмулятор
DSP Emulator
General - Changed transparent color (fixes 'Thunder & Lightning' sprites) - CPU - UPD78XX - UPD7801 - Fixed IRQs - Fixed timers Amstrad CPC - Fixed green monitor palette - Added green monitor brightness Coleco - Fixed snapshot loading Super Cassete Vision - Fixed remain issues - Fixed BASIC Nyuumon RAM Ninja Kid II HW - Fixed sound init Seta HW - Thunder & Lightning: added protection