Kaillera server:
gs.emu-land.net:27888
Mednafen server:
gs.emu-land.net:4046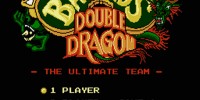 Mesen v0.9.8
10:56, 24-06-2019
Zykon
Обновился эмулятор Nes - Mesen.
New Features - Debugger: General improvements as well as new features/tools (and bug fixes.) - NSF: Allow rewinding during NSF file playback and fixed an initilization problem with VRC6 audio - History Viewer: Added a few new features and options, including allowing it to be used with NSF files - Video: Added support for 512-color palette files (for color bit emphasis.) - Input: Added options to configure the deadzone size for analog sticks and to hide the mouse cursor when using a zapper - Dip switches: Dip switches can now be configured for all cartridges that use them (instead of being limited to VS System games.) Bug Fixes - APU: Fixed frame counter bug that caused audio to sometimes be paced slightly incorrectly - APU: Fixed DMC power on state to match hardware test results - PPU: Prevent palette updates during horizontal blank when rendering is enabled (to match expected hardware behavior.) - Namco 163: Fixed problems with battery save data - Bandai FCG: Added support for EEPROM save data - MMC5: Fixed incorrect attribute data when using fill mode - VRC7: Updated audio instrument values to match the values recently dumped from hardware - AOROM: Fixed power on mirroring state - Misc: Fixed minor bugs in a variety of mappers (including mappers 112, 176, 320 and UNROM512.)
Cemu v 1.15.9c
15:06, 21-06-2019
Zykon
Обновился эмулятор WiiU - Cemu.
- UI improvements - Compatibility improvements - Bug and crash fixes
melonDS v0.8.1
18:07, 13-06-2019
Zykon
Обновился эмулятор Nintendo DS - melonDS
- fix potential issue generating the config file path under Linux - fix 3D/2D blending bugs under OpenGL - fix potential crash under the software renderer when display capture is used - basic, optional OSD system - add support for setting key mappings to none - add fast-forward and pause/reset hotkeys - fix crash when closing an input config dialog during the joystick mapping process - fix bugs when changing video settings with no game loaded - faster IRQ checks - faster VRAM reads - 3D/OpenGL: preliminary edge marking - 3D/OpenGL: fix fog alpha - 2D: render sprites one scanline in advance (iCarly - Groovy Foodie) - 3D/software: fix rendering of line polygons - 3D/OpenGL: add proper-ish support for line polygons - support multiple joysticks - add support for mapping keys with modifiers - add support for mapping joystick axes alongside buttons, remove hardcoded axis 0/1 mapping - overall better input/hotkey code
Cemu v 1.15.8
17:26, 07-06-2019
Zykon
Обновился эмулятор WiiU - Cemu.
- Overlay enhancements and new notification system - Improved accuracy of streamout cache - Graphic fixes - Bug and crash fixes
melonDS v0.8
17:14, 01-06-2019
Zykon
Обновился эмулятор Nintendo DS - melonDS
- fix CP15 init during direct boot - do not apply delays to cart transfers when the WR bit is set - misc fixes - OpenGL renderer and upscaling
mGBA v0.7.2
17:37, 26-05-2019
Zykon
Обновится эмулятор GBA - mGBA
Emulation fixes: - GB: Fix HALT when IE and IF unused bits are set - GB Timer: Fix timing adjustments when writing to TAC - GB Video: Fix window y changing mid-window - GB Video: Fix more window edge cases - GBA: Fix RTC on non-standard sized ROMs - GBA DMA: Fix DMA0-2 lengths - GBA Memory: Fix writing to OBJ memory in modes 3 and 5 - GBA Memory: Prevent writing to mirrored BG VRAM - GBA Video: Fix scanline cache with scale factor change edge cases - GBA Video: Fix sprite mosaic clamping - GBA Video: Implement mosaic on transformed sprites Other fixes: - 3DS: Ensure core 2 can be used for threaded renderer - All: Fix several memory leaks - GB Core: Fix toggling WIN and OBJ being swapped - GBA: Fix skipping BIOS on irregularly sized ROMs - CMake: Fix .deb imagemagick dependencie - FFmpeg: Improve initialization reliability and cleanup - FFmpeg: Fix audio conversion producing gaps - LR35902: Fix disassembly of several CB-prefix instructions - LR35902: Fix trailing whitespace in disassembly - Qt: More app metadata fixes - Qt: Fix load recent from archive - Qt: Fix overrides getting discarded - Qt: Fix saved scale not getting set on resize - Qt: Fix crash in sprite viewer magnification - Qt: Fix adjusting magnification in tile viewer when not fitting to window - Qt: Fix bounded fast forward with Qt Multimedia - Qt: Fix saving settings with native FPS target - Wii: Fix aspect ratio Misc: - Qt: Add missing HEVC NVENC option - Qt: Improve camera initialization - Vita: Improved frame drawing speed
Cemu v 1.15.7c
05:41, 25-05-2019
Zykon
Обновился эмулятор WiiU - Cemu.
- Controller information added to overlay - Faster JIT recompilation - Bug and crash fixes
ColEm v4.7
17:49, 23-05-2019
Zykon
Обновится эмулятор ColecoVision - ColEm
- Fixed sprite collision code to take into account early-sync flag - Fixed scoring in the Carnival bear scene - Fixed saved state compatibility between 32bit and 64bit architectures - Fixed several problems with saving and loading TMS9918 states - Fixed PulseAudio hangup on exit in ColEm-Linux
Обновился эмулятор Commodore Amiga до версии 4.2.1
4.2.0 bugs fixed: Picasso IV and uaegfx YUV (video) overlay fixed. Didn't affect RGB overlays. Reset/restart didn't reset overlay state. Graphics corruption in some AGA programs (for example Alien Breed 3D). Old bug fixed: PPC emulation + Picasso IV: some programs had incorrect colors (For example Shogo MAD). A2386SX bridgeboard unreliable/hanging floppy access fixed. Changing accelerator board options (jumpers etc) on the fly didn't do anything. Fixed hang when attempting to play physical CD32 CD with video tracks. Fixed crash when mounting UAE controller HDF with more than 30 partitions.
Обновился до версии 15 эмулятор старого компьютерного железа PCem.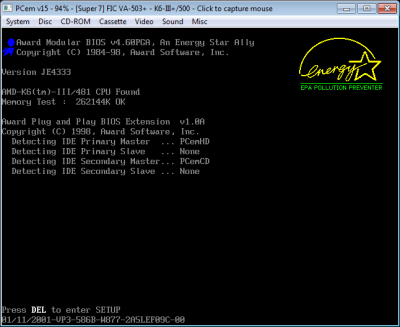 New machines added - Zenith Data SupersPort, Bull Micral 45, Tulip AT Compact, Amstrad PPC512/640, Packard Bell PB410A, ASUS P/I-P55TVP4, ASUS P/I-P55T2P4, Epox P55-VA, FIC VA-503+ New graphics cards added - Image Manager 1024, Sigma Designs Color 400, Trigem Korean VGA Added emulation of AMD K6 family and IDT Winchip 2 New CPU recompiler. This provides several optimisations, and the new design allows for greater portability and more scope for optimisation in the future Experimental ARM and ARM64 host support Read-only cassette emulation for IBM PC and PCjr Numerous bug fixes
В разработке новая игра Foxyland для SMD
Российской командой PSCD на днях было объявлено о разработке новой игры для приставки Sega Mega Drive / Genesis, а также представлено небольшое видео игрового процесса.
Новая игра Foxyland для Sega Mega Drive / Genesis - это отличный незамысловатый платформер с красочной графикой и отличными визуальными эффектами. В игре будет больше 40 уровней, сложность которых будет возрастать по мере прохождения игры. Я бы мог ещё много чего рассказать, но, как говориться, лучше один раз увидеть. В связи с этим предлагаю вам просмотреть видеоролик с демонстрацией игрового процесса.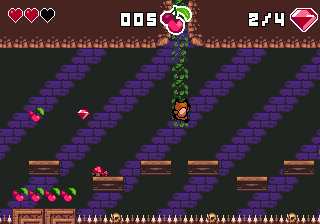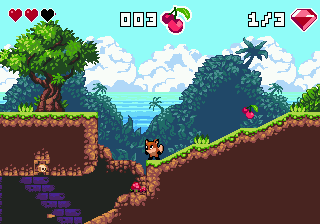 Параллельно команда разрабатывает демейк Resident Evil для этой же платформы.

Mesen v0.9.8

Cemu

melonDS v0.8.1

melonDS v0.8.1

mGBA

mGBA

mGBA

mGBA

ColEm v4.7

ColEm v4.7

WinUAE

PCem

iNES

iNES

Hoxs64

Mednafen

Snes9X

VBA-M v2.1.3

VBA-M

bsnes v107.1