Kaillera server:
gs.emu-land.net:27888
Mednafen server:
gs.emu-land.net:4046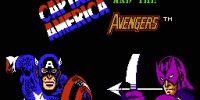 Русский перевод Shin Megami Tensei (SNES)
Команда переводчиков приставочных игр Chief-Net и
Megaten.ru
завершили перевод культовой RPG - Shin Megami Tensei (SNES).
Первоначально за основу был взят фанатский перевод на английский от Aeon Genesis со сверкой с японским оригиналом. Впоследствии ещё была сверка с официальным английским переводом для iOS. Так же учитывались все последние официальные переводы megaten-игр. В русском переводе был исправлен ряд оригинальных багов, а также выполнены различные улучшения. Более подробно узнать об этом, а так же скачать перевод, вы сможете на странице перевода.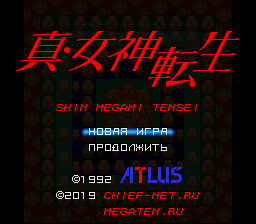 Записи прохождений
05:24, 18-09-2019
Gennadiy_Master
На сайт добавлены новые видеопрохождения игр.
FDS
SNES
Treasure Hunter G (J)
Hamelin no Violin Hiki (J) [T+Rus]
Majuu Ou (J)
BS Kaizou Choujin Shubibinman Zero (J) alt
Game Boy
Ikari no Yousai (J)
Ikari no Yousai 2 (J)
SMD
NES
Metal Slader Glory (J)
Astro Robo Sasa (J)
Double Dragon (J) (с глитчами)
Ninja Jajamaru-kun (J)
Puzslot (J)
Rolling Thunder (J)
B-Wings (J)
Soap Panic (J) / Mermaids of Atlantis - The Riddle of the Magic Bubble (U)
Хотите добавить в раздел свое прохождение? Нет проблем! Пишите на
gennadiy_master@mail.ru
mGBA v0.7.3
14:14, 16-09-2019
Zykon
Обновится эмулятор GBA - mGBA
Emulation fixes: - GB: Fix savedata initialization - GB: Fix SGB controller incrementing - GB Audio: Improve channel 4 supersampling - GB Printer: Reset printer buffer index after printing - GB Audio: Deschedule channel 3 when disabled - GB Audio: Deschedule channel 1 when disabled by sweep - GB Video: Increment BCPS/OCPS even in mode 3 - GBA Memory: Fix STM to VRAM - GBA Memory: Fix STM/LDM to invalid VRAM - GBA Video: Fix wrapped sprite mosaic clamping - GBA Audio: Fix channel 4 aliasing Other fixes: - Core: Fix crashes if core directories aren't set - Core: Fix crash when exiting game with cheats loaded - GBA: Set up GPIO mapping on null and ELF ROM regions - GBA Cheats: Fix PARv3 Thumb hooks - GBA Cheats: Fix value incrementing in CB slide codes - Qt: Fix FPS target maxing out at 59.727 - Qt: Cap audio buffer size to 8192 - Qt: Fix race conditions initializing GDB stub - Qt: Improve cheat view UX - Libretro: Fix crash changing allowing opposing directions - mGUI: Fix crash if last loaded ROM directory disappears - Switch: Fix threading-related crash on second launch Misc: - Qt: Make mute menu option also toggle fast-forward mute - Qt: Show error message if file failed to load
bsnes v109
13:31, 09-09-2019
Peter_Donnerwetter
Эмулятор
bsnes
обновлён до версии 109.
Список изменений:
greatly improved macOS support, fixing all obvious bugs and adding fullscreen support added libretro target [Themaister, rtretiakov] much smarter automatic HD mode 7 perspective correction support [DerKoun] added CPU and SA-1 overclocking support added fast forward speed limiting added a new "hotfixes" option to fix critical (deadlocking) bugs that also occur on real hardware (eg for Dirt Racer) added options to emulate bugs in ZSNES and older Snes9X releases to increase compatibility: "No VRAM blocking" for older fan translations "Echo shadow RAM" for older Super Mario World ROM hacks "CPU fast math" for older homebrew "Entropy: none" technically counts as well, for demoscene software made for SNES copiers added dialog for IPS patching to choose whether they were made for headered or unheadered ROMs lowered volume during fast forwarding and rewinding to reduce audio distortion added option to mute sound during fast forwarding and rewinding added an option to deinterlace all SNES games by rendering at 480p (almost no speed hit; highly recommended) added multi-monitor support to Windows, Linux, and BSD improved pause and frame advance support improved mosaic emulation for the fast PPU added entropy (randomness) settings; default to no randomness for movie recording (guarantees consistent playback) improved MLT_REQ Super Game Boy emulation; fixes Killer Instinct to default to player 1 instead of player 2 [endrift] added option to disable video dimming during pausing (useful for screenshots with window decorations) redesigned the settings and tools windows to use lists instead of tabs redesigned the input and hotkey settings windows to be easier to use and with clearer naming + icons added option to make hotkeys combinatorial (eg Ctrl+F) instead of separate (eg F11 or Gamepad L-shoulder) restructured the settings menu to be more intuitive fixed path selection dialog from sometimes appearing offscreen added wildcard search support to the file loading window fixed the --fullscreen command-line option redesigned the thread scheduler to allow enhanced compatibility with SA-1 and SuperFX overclocking fixed the pseudo-hires blur emulation support with the accuracy PPU removed template integer classes from the fast PPU to make the code more portable removed icarus from bsnes and merged the heuristics directly into bsnes itself ~5% speedup by optimizing CPU memory accesses and the PPU counters fixed an out-of-bounds memory access in the DSP core [Sour] enhanced the snow effect with depth-of-field and alpha blending support double-clicking a cheat finder result will now add the new cheat code directly added "[HLE]" indicator to the title bar when coprocessor HLE is being used simplified game titles with multi-carts (eg omit "Super Game Boy +" in SGB mode) the emulator now pauses on Windows when navigating the menus added SNES support for decoding Game Genie and Pro Action Replay codes added Game Boy support for decoding Game Genie and Game Shark codes added many more tooltips to explain GUI functionality minor speedups to SuperFX and Cx4 emulation (via object locality) simplified the mode 7 rendering code for the accurate PPU suppress Alt+F4 while in fullscreen mode fixed every reported regression caused by the speed optimizations I've been adding recently
melonDS v0.8.3
20:52, 05-09-2019
Zykon
Обновился эмулятор Nintendo DS - melonDS
- fix ARM 'shift by register' operands (fixes Mario Party DS 'Stick and Spin' minigame) - remove glBindImageTexture() (not needed and requires GL 4.2) - fix input bugs when using Ctrl/Alt/Shift keys for buttons - fix possible crashes when exiting (again. heh) - 2D: support forcedblank+masterbrightness - 2D: fill gaps in implementation (mode6 on sub GPU, mode7, 'prohibited' modes/sizes for OBJ and largeBG) - build fixes - fix division edge case (xperia64) - new FPS limiter, audio sync, vsync for OpenGL - add warning message if romlist.bin is not found (Zettymaster)
Русский перевод The Legend of Zelda: The Wind Waker HD (Wii U)
Известная команда ZELDA64RUS представила новый перевод: The Legend of Zelda: The Wind Waker HD (Wii U).
После долгих заморозков наступила оттепель, и мы рады представить вам наш очередной перевод Zelda: The Wind Waker HD. Основной текст (с некоторыми исправлениями) перенесен из существующего перевода этой игры для платформы GameCube, а также переведены все тексты, относящиеся к ее переизданию на Wii U. Критических ошибок в переводе быть не должно... Долгая заморозка проекта была обусловлена тем, что после его начала все это дело было проблематично проверить на тогда еще довольно сыром эмуляторе Cemu, поэтому он был отложен, и работа велась над переводами других игр: Twilight Princess HD, Tri Force Heroes, Majora's Mask 3D, Oracle of Seasons, Oracle of Ages и Four Swords: Anniversary Edition. Кроме того, хотелось до идеального состояния отредактировать ширины шрифтов, чтобы "все везде влазило", но времени, а порой и возможности продолжать эту кропотливую работу не было. Перевод подходит для образов игры регионов PAL и NTSC. Релиз пока что сделан в виде заменяемых в оригинальном образе файлов (их всего два). Чтобы применить перевод, достаточно в любом файловом менеджере (Проводник и т.п.) заменить в оригнальном разобранном на жесткий диск образе необходимые файлы. Более подробно обо всем можно узнать из прилагаемого к переводу текстового файла. Скачать новый перевод можно в соответствующем "разделе". Благодарности за работу над этим проектом уходят FoX-у, который проделал просто титаническую работу по портированию данного перевода с GameCube, сделал все проекты к текстам и редактировал шрифты. А также пользователю нашего форума из Бразилии, timartinelli, который косвенно подтолкнул к "разморозке" этого проекта и желанию всё наконец-то проверить и выпустить релиз. Традиционно желаем приятной игры на родном языке. ).
Также не так давно был обновлен перевод Majora's Mask (Nintendo 64) до версии 2.0 Beta.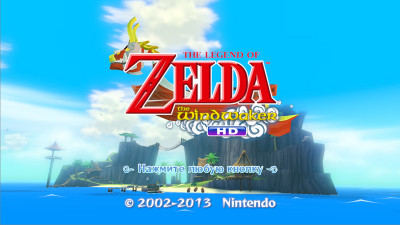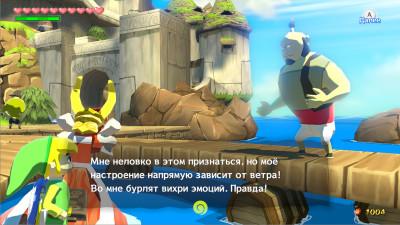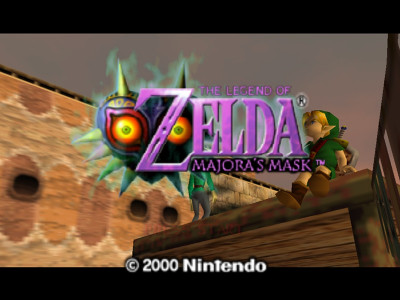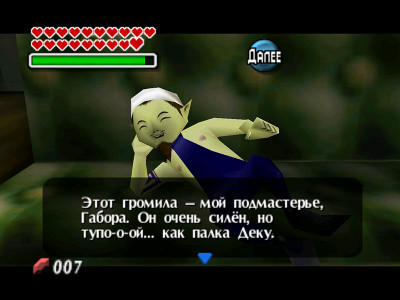 z26 v4.06
16:12, 21-08-2019
Zykon
Обновился эмулятор Atari 2600 - z26.
- Most supported bankswitch schemes not detectable by size are now detected automatically with ROM signatures. Along with the classic games, most hacks, 4A5, 3E and 3F bankswitched games should start with the correct bankswitch scheme automatically - Changes to override a bankswitch scheme made in the GUI are no longer persistent. If you need a persistent change to a ROM, please rename the ROM with a bankswitch name in square brackets or as a filename extension - You can now launch a game from the command line in your current directory. z26 no longer automatically looks in your home directory for the ROM to launch. GUI navigation still begins in your home directory no matter how you launch z26. Trace log files are still built in your home directory - On linux, desktop integration now creates the path for the .desktop and icon files if necessary - Starpath JAM and other Starpath errors no longer cause the emulator to exit. We now just exit the game
Библиотека
12:21, 20-08-2019
Kisa
Записи прохождений на Famicom Disk System
23:41, 11-08-2019
Gennadiy_Master
Открыт раздел "Записи Прохождений" для Famicom Disk System. В раздел уже добавлены:
- Emi-chan no Moero Yakyuuken! (J) (Unl)
- Roger Rabbit (J)
- Silviana - Ai Ippai no Boukensya (J) [T+Eng]
Хотите добавить в раздел свое прохождение? Нет проблем! Пишите на gennadiy_master@mail.ru .
Cemu v 1.15.11
19:04, 02-08-2019
Zykon
Обновился эмулятор WiiU - Cemu.
- Improved handling of updates and DLC - Debugger improvements - Internal shader changes - Bug fixes
Redream v1.4.0
23:14, 31-07-2019
Zykon
Обновился эмулятор Sega Dreamcast - Redream
Added - New app icon - New animated background in user interface - PowerVR DMA support (Sonic Shuffle, Simple2000 Series) - PowerVR fog support - 32-bit support for Android - GL ES 3.x support for Android - AArch32 and AArch64 JITs for Android - Built in fps counter - Automatic frame skipping - Reset binds option in input menu - Support for Nintendo Switch Joy Cons - Automatic library directory scanning - Touch screen suppport - Virtual gamepad input device - Save state support Changed - Mac builds are now distributed as app bundles - Mac builds now write out internal files to ~/Library/Application Support/redream - Make options save before shutting down in the off-chance that there's a crash during shutdown - Improved per-strip accuracy - Optimized texture conversion routines - Lowered per-pixel requirement to GL 4.3+ / GL ES 3.2+ - Improved framebuffer presentation accuracy and raw framebuffer write detection - Numerous rendering performance improvements as a result of Android optimizations - Improved AMD rendering performance when using per-pixel sorting. RX 480 at 1440p x 64 layers improved from ~50 fps to ~190 fps in Sonic Adventure main menu - Avoid persisting the pc to the context as frequently - Avoid persisting the cycle count to the context as frequently - Avoid unnecessary page permission changes when applying memory watches - Inline hot MMIO paths - Inline constants during code compilation - Added constant materialization optimization pass - Reduce register pressure in MACL / MACW operations - Use floating-point instructions for floating-point data transfers to reduce redundant SH4 context accesses - Run at a fixed 60hz in the UI - Improved indexing of disc box art - Raised maximum input devices to 32 - Refactored virtual memory system to work with only a 29-bit address space - Filter out single-session CDIs in the UI which require a boot disc to use - Improved frame pacing and performance by tightening up the audio and video sync - Turbo button is now a toggle Fixed - SLEEP instruction not waking correctly (Psyvariar 2, Shikigami no Shiro II) - Linux build unnecessarily linking with optional libraries (libXinerama, etc) - Linux build using the incorrect directory for internal files when using a symlink - Mac build flashing on startup when fullscreen - More robust self-modifying code detection (Shenmue, Shenmue II) - More robust culling of degenerate vertices (Wacky Races, Soul Calibur, Headhunter) - Artifacts along the 1-pixel edge of the viewport in some games - Garbage data outside of the viewport in games attempting to compensate for overscan - Numerous HLE BIOS issues (MSR, 2K sports games) - Corrected TOC for GDI and CHD disc images, fixes missing audio tracks in BIOS music player (MDK2) - Crash when the texture cache reset mid-game in libraries with more than 512 games - Incorrect polygon winding for background plane (MDK2) - Geist Force hanging during intro - Jet Set Radio crashing during graffiti free paint - Pro Pinball Trilogy hanging on boot - Monaco Grand Prix hang on startup - NHL 2K2 hanging in the main menu - NHL 2K2 pause menu rendering - Slave Zero failing to boot - Toe Jam and Earl crash on startup - Audio clicking in Sonic Adventure menus - Music in MDK2 and Stupid Invaders not playing - Music in Maken X cutting out during intro and beeping - Music in Walt Disney World Quest not pausing in menus - Music in Test Drive Le Mans going off the rails after ~10 minutes of play
puNES 0.105
22:28, 30-07-2019
Zykon
Эмулятор puNES обновился до версии 0.105.
- Added Spanish translation - Added Hungarian translation - Added Turkish translation - Added "Toggle GUI" option to toggle on/off the Menu+Status bars - Added the option "Use integer scale in fullscreen" which toggle the vertical stretch in the fullscreen - Added in database "Airwolf" roms and 2 hacked roms of "Kid Dracula" (mlla1i.nes and ikt73k.nes) - Added keyboard/controller shortcuts for the rewind functions : I introduced the shortcut to activate and deactivate the "rewind mode" and the shortcuts for play, pause, step backward, step forward, fast backward and fast forward, all programmable. For the keyboard the defaults are : CTRL+Left : Active/Deactive Rewind Mode Left : Single step backward Right : Single step forward Down : Switch velocity for fast backward Up : Switch velocity dor fast forward Del : Play Page Down : Pause - Changed the management of the text on the screen which is now clearly legible at any resolution - Possible infringing on the patent, replaced controller image - Fixed the freeze when start the emulator with fullscreen already enabled - Fixed some glitches with some compositors - Fixed management of audio devices in alsa backend - Fixed segfault when load a savestates with rewind functions disabled - Fixed loading of the rom with header containing "DiskDude!" - Fixed text surface cleaning - Fixed saving and loading of cheats - Fixed audio pops when NSF/NSFE song start and improved audio/video sync - Fixed possible crash in OpenBSD version - Fixed keyboard shortcuts management - Fixed compilation with QT 5.13 - Many others fixes

mGBA

mGBA

mGBA

mGBA

JavaCPC Desktop v2.9.7с

melonDS v0.8.3

melonDS v0.8.3

uoYabause(YabaSanshiro) v2.7.4

z26 v4.06

z26 v4.06

z26 v4.06 (source)

Angrylion RDP Plus r7-120

Cemu

Redream v1.4.0

Redream v1.4.0

Redream v1.4.0

puNES v0.105

WinFellow v0.5.8.1189

No$gba v2.9e

DOSBox