Kaillera server:
gs.emu-land.net:27888
Mednafen server:
gs.emu-land.net:4046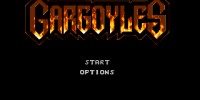 Библиотека
19:21, 16-01-2020
Kisa
bsnes v114
14:33, 10-01-2020
Zykon
Эмулятор
bsnes
обновлён до версии 114.
Список изменений:
- fixed an issue with manually created save states that appeared in v113 (corrected as of v113.1) - added run-ahead support to the libretro target - macOS: fixed an issue with OpenGL shaders - added CPU joypad polling override for Taikyoku Igo - Goliath - added PPU overrides for Marvelous, Super SWIV, Winter Olympics, and World Cup Striker - added hotfix for Nichibutsu Arcade Classics - fixed region heuristics for the Scandanavian release of Tintin in Tibet - added a heuristic override for Yuyu no Quiz de Go! Go! - properly clear overscan region when overscan is disabled - updated bsnes to use the latest SNES preservation project database - reverted gamepak (folder) firmware naming to use architecture name rather than identifier name - renamed lr35902.boot.rom to sm83.boot.rom for gamepaks - fixed typo in the GUI regarding the HD mode 7 +/- hotkeys
Ootake v2.94
17:57, 26-12-2019
Zykon
Обновился эмулятор Turbo Grafx-16 - Ootake.
- Made the gamepad settings easier. Directional pad is common setting for all 2-button, 3-button and 6-button pad settings, and only button setting is set for 2-button, 3-button and 6-button pad respectively. - Corrected left and right black belt processing in horizontal 352 dot mode. In the scene of "Ijuin appearance" of "Tokimeki Memorial", the problem that white flash processing was spread too much was solved - When "R-TYPE Complete CD" is played so that flickering of sprites is not reproduced (default), the black band display on the left and right sides of the screen is visible without being hidden (similar to the HuCard version). In addition, "R-TYPE (U)" has been operated in the same way (I had an overseas person check the operation. Thank you) - Added "FullScreen 240Hz" to the "Screen->FullScreen Customize" menu - Added (Revived) "DirectDraw (Old)" to the "Setting-> Screen" menu. Drawing with DirectDraw was deleted in v2.92, but this time it has been restored. Although it is an old drawing method for PC of the age of Windows95, it is still useful when using "low resolution full screen". Use it when you want to display dot-by-dot with cathode ray tub (CRT). In addition, when drawing DirectDraw, the display of "Sound Graph (Info-> Show Audio Channel Graph)" and "x5 times display" added in v2.92 are not supported. With DirectDraw, even when new functions are added in the future, new functions are probably not supported due to development time - When resume loading each game, "Window non-stretch setting at the last play" is also restored. Basically, most games are well made to the 4:3 ratio, so it's not recommended unless personally enough, but if you have a game that is easier to play with dot-by-dot, use it Please do it - When overscan area display switching (F11 key) is performed in the window mode, centered the window (center position adjustment) for both horizontal and vertical - When switching from full-screen display to window display, if the resolution setting for full-screen display was set low (default), fixed a bug that reduced the size of the window displa - Fixed a problem that V-Sync was not perfect and tearing occurred depending on some PC environment when playing in the "x4" window size - Other minor details have been fixed and improved
higan v107
16:02, 23-12-2019
Zykon
Обновился эмулятор SNES - higan.
- added Sega CD emulation (BIN+CUE only) - added Neo Geo Pocket + Neo Geo Pocket Color emulation - added MSX + MSX2 emulation (cartridges only) - added SG-1000 + SC-3000 emulation - added ColecoVision emulation - added boot ROM emulation for the WonderSwan + WonderSwan Color - substantial accuracy improvements to the SNES and Game Boy emulation - created an entirely new tree-view-driven user interface
WinUAE 4.3.0
18:46, 21-12-2019
Zykon
Обновился эмулятор Commodore Amiga
New features/improvements: - GUI high DPI support rewritten - Lagless vsync stability improvements - Added Trojan light gun preset to Game ports panel - On the fly chipset model switching compatibility improved - SPTI CD/DVD access mode now internally emulates all CD audio commands. All other commands are forwarded to the drive like previously - PCMCIA hot swap support improved (PCMCIA SRAM and IDE needs to be set again if previously configured) - My CPU tester detected edge cases, bugs and undocumented CPU behavior updates implemented (More details in separate CPU tester note later) - More compatible partition HDF default geometry calculation if size is 1000M or large - CD32 pad does not anymore disable joystick second button if both CD32 and 2-button joystick is active simultaneously - Host directory/archive drag and drop to WinUAE window now supports mounting multiple items simultaneously - Debugger disassembler fixes and few very rarely used instructions dissemble now correctly Bugs fixed: - Disk index pulses were not being generated when disk was being written (Cadaver v0.1 save disk writing) - CDTV audio CD playing state restore fixed - A2024 monitor didn't show full viewable area - 24-bit uaegfx RTG mode had random wrong color pixels in some situations - nrg CD images didn't load correctly in relative path mode - Graphics glitch in some programs that also depended on display scaling/size (for example Alien Breed 3D) - Disk swapper path modifications did nothing while emulation was running - Restoring CD32 or CDTV statefile with CD audio playing: start playing immediately, do not include normal CD audio start delays - Fixed possible crash when PPC emulation stopped emulated sound card audio - Quite special kind of CD32 pad button read code was not emulated correctly Other changes: - Added separate 68000-68060 CPU tester/validator project based on UAE CPU core generator - Removed all 68020 cycle-exact CPU mode internal idle cycles. It mainly slowed down the CPU too much and didn't match real world well enough New emulated hardware: - Archos Overdrive HD (PCMCIA IDE adapter) - ICD Trifecta (A500 IDE/SCSI controller) - M-Tec Mastercard (SCSI expansion for M-Tec T1230 A1200 accelerator) - Scala MM dongles
JavaCPC Desktop v2.9.8
13:47, 15-12-2019
Zykon
Обновился эмулятор Amstrad CPC - JavaCPC Desktop
- New splash-screen - Italian keyboard translation added - Autotype for BASIC code bug fixed - Bug fixes in JavaCPC Paint - Better ordered dithering algorithms added in JavaCPC Paint - Minor bugfixes

bsnes v114

Ootake

higan

WinUAE

WinUAE

JavaCPC Desktop

uoYabause(YabaSanshiro) v2.10.3

No$gba v3.0

Nova v0.6

My Nes

PPSSPP 1.9.3

VBA-M

VBA-M v2.1.4

mGBA

mGBA

mGBA

mGBA

melonDS v0.8.3

melonDS v0.8.3