Kaillera server:
gs.emu-land.net:27888
Mednafen server:
gs.emu-land.net:4046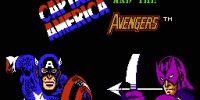 WinUAE 4.9.0
08:05, 07-12-2021
Zykon
Обновился эмулятор Commodore Amiga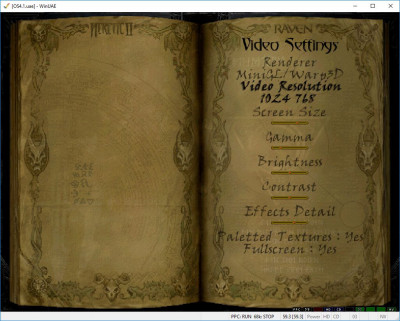 Major update: custom chipset emulation rewrite - Agnus/Alice internal DMA cycle processing and RGA bus pipelining (bitplanes, copper, blitter etc) accurately emulated - Programmed display mode support greatly improved, for example cycle accurate horizontal blanking (even if it is changed mid-screen), badly documented BEAMCON0 bit combinations accurately emulated, previously unknown undocumented features emulated and more - Blitter internal logic emulation updates, for example blitter register modifications when blitter is active are now accurately emulated, line mode with B channel enabled undocumented behavior emulated and more - Chipset edge-cases and chipset version specific undocumented behavior emulation improved, for example Copper waiting for Blitter chipset bug is accurately emulated (which causes visible glitches and was not emulated previously), borderblank glitch if horizontal window is opened early - Display emulation is now from hsync to hsync (not scanline to scanline) which enables accurate emulation of left (programmed modes or blanking modified) and right border (normally visible, position where horizontal position wraps around) edge cases without extra hacks, both bitplanes and sprites. Vertical is also from vsync to vsync, for example last visible line of display can be line 0 (or even larger if special programmed mode) which wasn't fully emulated previously. Multiple DIWSTRT/STOP regions in single scanline supported, including start/stop horizontal wrap around - Bitplane DMA overrun condition is not a special case anymore, all overrun conditions are now fully supported, including bitplane wrap around. Overrun can be used to create special modes that are still fully PAL (or NTSC) compatible without usual restrictions (for example it is possible to have full overscan, horizontal scrolling in 64-bit fetch mode and still have most sprites available) - Overscan+ and Extreme display size options. Can see everything in emulation that real chipset can output in PAL/NTSC compatible modes with adjusted blanking timing when using converters like OSSC. Also OCS Denise blanking bug on first and last line is now emulated and visible - Audio internal timing is now accurate, for example low audio period (lower than DMA can support) interrupt and sample reload timing is now cycle-accurate New emulated hardware - CyberVision 64, CyberVision 64/3D and S3 Virge PCI emulation. (S3Trio and S3Virge chipset emulation from PCem) - Voodoo 3 (8M VRAM) PCI emulation. (Voodoo 3 emulation from PCem) - M.A.S.T. Fireball (SCSI HD controller) - Hardital Synthesis (SCSI HD controller) - A.L.F.2 (OMTI HD controller) - Combitec HD 20 A/HD 40 A (OMTI HD controller) - GVP G-Force040 (68040 accelerator) - GVP A1230 Turbo+ Jaws (68030 accelerator) - Prelude A1200 clockport expander support Updates - JIT update (Aranym) + shift instruction flag fix - x86 bridgeboard emulation updated to PCem v17 x86 core - Recent Picasso96 multimonitor support: usegfx Picasso96 DISPLAYCHAIN is now only forced if uaegfx monitor is monitor id=0 (shared with native chipset). Previously DISPLAYCHAIN was always forced - ALT+Space does not anymore open WinUAE window standard menu when input is captured - Saving config file: Confirm overwrite if existing file is read-only - Do not allow opposite joystick directions at the same time (some games crash..) if mapped using Game Ports panel. It is still allowed if configured using Input panel and it was mapped to left/right/up/down events (not horiz/vert) - Debugger updates. Configurable disassembly format, DMA debugger DDFSTRT, DDFSTOP, horizontal window, vertical window, blanking markers, full 32-bit/64-bit bitplane/sprite pointer addresses, cycle conflict info, fi command accepts assembly syntax (for example "fi trap #0") New features - FloppyBridge support - Picasso96 v3.0+ uaegfx screen dragging and dual palette support - uaeserial.device CMD_WRITE with io_Length=-1, EOFMODE and Mark and Space parity support implemented - bsdsocket.library SBTC_GET_BYTES_RECEIVED, SBTC_GET_BYTES_SENT, SIOCIFADDR, SIOCIFFLAGS, SIOCIFBRDADDR, SIOCIFCONF, SIOCIFNETMASK, SIOCIFMETRIC and SIOCIFMTU support added - All Z2 DMA HD controllers are now 24-bit addressing capable by default (real world capability), checkbox option added to enable full 32-bit capability (emulation only) - Added CD image select/eject keyboard shortcut. END+F5 = select CD image, END+SHIFT+F5 = eject CD. Statefile quick restore moved to END+F6 - Executable as a disk image mounting now supports FFS and HD disks. Uses DD+OFS if selected file fits (like previously), then DD+FFS, finally HD+FFS (if drive is HD) - Amiga Bootblock Reader brainfile support (copy ABR package xml files to \plugins\ABR). Used when clicking "?" button in quickstart and disk panels - Multi monitor mode window positions are now stored to registry/ini - Experimental HDR mode. Supports brightness and contrast adjustment without immediate white clipping or black crush Bugs fixed - Fixed HAM left border corruption if overscan HAM mode and bitplane horizontal start was earlier than current filter horizontal start - CDTV and CD32 CD audio playback statefile restore bugs fixed - A2410 emulation fixed - NPCap/WinPCap crash if more than 9 network devices was found - Fixed GDI handle leak. GUI panel change leaked 2 font handles - Floppy emulation rotation speed was slightly out of spec - bsdsocket recv/recvfrom() returning truncated data now matches Unix/Amiga behavior. Windows also returned error when data was truncated - OSD led font graphics is now generated from real Windows font and is high DPI aware - If game controller was plugged in after config was loaded and loaded config had game controller configured in game ports panel, game controller was correctly remembered but type and autofire mode was set to default values - 68040/68060 unimplemented FPU instruction emulation fixes, all 68060 FPSP test package tests pass now - Softfloat FMOD, FREM update. FSINCOS implemented, calculates both SIN and COS simultaneously, previously FSINCOS calculated SIN and COS separately - Add harddrive button tried to incorrectly guess logical geometry and didn't enable full drive mode if drive didn't already have RDB. Result was unusable drive - CDFS mounting used wrong character set translation functions, files with region specific characters failed to open depending on Windows regional settings - "Remove interlace artifacts" last line flickering workaround fix - Fixed empty formatted standard HD ADF creation - Many minor bugs fixed To do before 5.0. (Early 2022 – Summer 2022) - 68000 interrupt sampling timing needs to be 100% accurate (My cputester + extra tester hardware should solve this). This is the last remaining non-100% accurate part of A500 emulation - Detect programmed modes that real world display can't support. Blank emulated display when detected - 4.9 bug fixes - Possible optimizations - Replace PCem with 86Box?
Стабильная версия эмулятора 86Box обновилась до 3.0.
This is a brief list of changes made since the last stable release, 86Box v2.07. New logo and icons! User interface Localization support Media menu in the main menu bar Customizable icon sets Nicer messages boxes using the Vista+ TaskDialog interface HiDPI support Discord Rich Presence support OpenGL renderer with shader support Machines and CPU are now sorted into categories Options to resize the window to a specified size and to lock the window size were added Plug and Pray Play Support for legacy ISA Plug and Play was introduced The following ISA PnP devices are supported: Sound cards Creative Sound Blaster 16 PnP Creative Sound Blaster AWE32 PnP Crystal CS4236B Network cards AMD PCnet-ISA+ Realtek RTL8019AS SMBus and I2C emulation was introduced, allowing the emulator to report the presence of 86Box-branded memory sticks and video displays ACPI ACPI support was added for select Socket 7 and newer machines Windows Vista and Windows 7 can now (somewhat) run as guests under 86Box! CPUs Intel Pentium Pro, Pentium II and Celeron emulation was added together with adequate Socket 8, Slot1/2 and Socket 370 machines VIA Cyrix III emulation has also been added for Socket 370 and Slot 1 machines AMD K6, K6-2, K6-III and IDT WinChip 2 were added for (Super) Socket 7 IBM 386SLC, 486SLC and 486BL emulation has been added for PS/2 machines STPC series of x86-based SoCs has been added Chipsets Overhauled the emulation of i430-series and introduced i440-series chipsets VIA Apollo series chipsets have been introduced, including the MVP3 chipset Video Added or overhauled video adapters Added 3dfx Voodoo Banshee and Voodoo3 (port from PCem) Added S3 86C924, 86C928, Vision868, VIsion968, Trio64V+, Trio64V2 and Trio3D/2X Added Trident TGUI 9600XGi and 9680XGi; overhauled emulation of 9400CXi and 9440AGi Added Kasan Hangulmadang-16 Korean VGA (based on Tseng ET4000) Overhauled emulation of G2 GC205 and Headland HT216-32; added the SVGA Multiview Added the CL-GD5401 Added the Schetmash Iskra EGA Numerous driver-specific bugs on existing cards have been fixed Basic AGP support has been added Networking The AMD PCnet-FAST III, PCnet-PCI II and PCnet-ISA+ adapters have been added, based on their emulation in VirtualBox The Realtek RTL8019AS adapter has been added SCSI The option to use up to four SCSI adapters in one configuration has been added. Added emulation of the AMD Am53C974 PCscsi controller, based on QEMU's emulation Added the NCR 53C815, 53C820, 53C860 and 53C875 SCSI controllers Sound New sound cards have been added: Sound Blaster AWE64 Gold Crystal CS4236B Aztech Sound Galaxy 16 (ported from PCem) Ensoniq AudioPCI AC'97 codec has been implemented New hardware Magneto-optical disc and drive emulation Generic PostScript-based printer, using the Ghostscript library POST code diagnostic card DEC 21150 PCI-PCI bridge Rewrites and improvements PIT and PIC emulation was rewritten to fix several outstanding bugs with older software such as Microsoft Word 1.0 for DOS and MR BIOS Memory framework was reworked to support features required by newly-added CPUs Network emulation performance and stability have been improved
DSP Emulator v0.20wip5
18:16, 23-11-2021
Zykon
Освежили мультисистемный эмулятор DSP Emulator
General - CPU - MCS48 - Added I8042 CPU type - Fixed IRQs + Added opcodes $02,$08,$22,$35,$40,$41,$60,$61,$65,$86,$89,$8a,$90,$c7 and $d6 + Fixed opcodes $10,$11 and $57 Sega GameGear - Added Master System video compatibility - Added CodeMasters Mapper extra RAM NinjaKid II HW - Added dipswitches - NinjaKid II: Added PCM sound - Atomic RoboKid: Added driver with sound StarForce - Updated ROMs names Sega System 16a - Added PCM sound The New Zealand Story HW - Extermination: Added driver with sound
Stella v6.6
09:08, 17-11-2021
Zykon
Обновится эмулятор Atari 2600 - Stella
- Added preliminary PlusROM support for saving high scores - Added preliminary support for 'MVC' bankswitching scheme by Rob Bairos - Added web links for many games - Added dead zone and linearity settings for analog controllers - Added 'Check for Update' button to Help dialog - Added different mask patterns for scanline emulation - Fixed MindLink controller - Fixed SaveKey not working with QuadTari - Added TIA randomization on startup option - Added different debug color luminances for player and missile copies - Added hotkeys for TV roll speed and toggling 'Developer settings' sets - Debugger: enhanced prompt's auto complete and history - Debugger: added optional logging of breaks and traps - Debugger: added Thumb cycle counting
Altirra v4.0
16:35, 14-11-2021
Zykon
Обновится эмулятор восьмибитных компьютеров от Atari - Altirra.
[changes] - Display: Dropped support for DirectDraw and OpenGL - Input: Relative mouse binding and 5200 trak-ball speeds have been adjusted for better uniformity. Existing input maps may need to have their speeds adjusted - Platform: Dropped support for Windows XP/Vista; Windows 7 or higher is now required - UI: Keyboard shortcuts have been reset to default to fix a bug with them being stored in the wrong place and to only store changes from default shortcuts - UI: Default shortcuts for toggling audio channels have been changed from Ctrl+Alt+[1-4] to Alt+Shift+[1-4] to fix a conflict with some AltGr+key bindings in the Spanish keyboard layout [features added] - Additions: Replaced ALTXEP8F.SYS fast XEP80 driver with ultra-speed ALTXEP8U.SYS driver with symmetric 31Kbaud communication - Additions: Added ALTXEP8P.SYS and ALTXEPUP.SYS variants with auto-switching to PAL (50Hz) on initialization - Additions: Added XEPVHOLD.COM utility to improve XEP80 video timing compatibility with modern displays - Cassette: Added support for KSO Turbo 2000 - Cassette: Added new level-based turbo decoding filter - Cassette: Added FLAC decoding support - Cassette: Added feature to hold data line across VBI to increase reliability of OS C: reads - Custom Devices: Scripting support added for break, while, do/while, and forward declarations - Custom Devices: Added support for creating alternate video outputs and PBI IRQs - Debugger: On-screen watches can now update continuously as well as per-frame - Debugger: Watch expression (wx) now has options for hex formatting - Debugger: Extended cartridge bank debugging support to MaxFlash 1Mbit and SDX 64K/128K cartridge types - Debugger: Memory window now supports scrolling, variable width, and graphics decoding - Debugger: Improved speed of console output window - Debugger: Added .fpaccel command to selectively toggle math pack acceleration routines - Debugger: Effective addresses are now shown in history in 65C816 mode - Debugger: Added .pagesums command - Debugger: lft -u option enables logging with microsecond timestamps, and -r enables raw timestamps - Debugger: "Auto-reload ROMs on cold reset" setting is now saved - Debugger: Go frame (gf) command now has a quiet (-q) option - Debugger: 65C816 M/X mode handling can now be configured in the disassembly window - Debugger: .diskdumpsec now has invert (-i) option - Debugger: Added debug link support to receive SDX symbol information from ATDEBUGX.SYS driver - Debugger: Added 'dbx' command to evaluate an expression over a range - Debugger: Added verifier options for detecting stack wrapping and stack in page zero - Devices: Added Percom AT88-SPD emulation - Devices: Percom AT-88 emulation now allows 1791/1795 FDC selection - Devices: Added SIDE 3 emulation - Devices: Added virtual hard disk device that translates a read-only host directory to a FAT16, FAT32, or SDFS partition image - Devices: Added temporary write filter hard disk device - Devices: Added preview SoundBoard 2.0 emulation - Devices: Added 1090 80 Column Video Card and Bit 3 Full-View 80 emulation - Devices: Added parallel port buses to all devices that support printer output and file writer device to sink printer output to a file - Disk: Disk rotational positions are now randomized on periperal reset - Disk: ATR loader now matches 77-track disk geometries for 8" disks - Disk: Added support for Happy 810 Autospeed mod - Disk: Percom RFD-40S1 double-clock mode is now implemented - Disk: Added option in Disk Drives dialog to show location of mounted disk images in File Explorer - Disk: Added full emulation for the Atari 815 disk drive (read only) - Disk: Added support for reading from and writing to Indus GT CP/M 2.2 filesystems - Disk Explorer: Added options to import/export files with text (line ending) translation - Display: New Palette Solver in Adjust Colors dialog to derive color parameters from a palette file or photograph of a palette image - Display: Added white monochrome mode - Display: Added option to constrain mouse pointer to active display in full-screen mode - Display: Added high dynamic range (HDR) display support (requires Windows 10 / DXGI 1.6) - Firmware: Warn if ROM image being added is blank - Firmware: Added autodetection of 1200XL rev. 11 OS and 1050 rev. H - HDevice: Lifted 16MB file size limit for untranslated access (H1-H4:) - IDE: VHD differencing mode images can now be mounted - Input: Added support for XInput 1.4 - Input: Added an option to use the Raw Input API (Configure System > Input) - Input: Added an option for immediate potentiometer updates to reduce paddle and 5200 controller latency - Input: Mouse, trackball, and 5200 controllers now accept mouse delta bindings to Left/Right/Up/Down, and paddle controllers accept digital bindings to Left/Right - Input: Added preset template generator for input maps to make it easier to set up less common controller setups - Input: Ctrl/Shift are now optionally blocked from virtual key mappings when used by input maps with the 'share' option off - PerfAnalyzer: Added trace channel for SIO command state - Platform: Added option to poll virtual disk and H:/PCLink sources for systems that have broken file change notifications - POKEY: Improved audio filters for better performance and aliasing rejection - Simulator: Added centralized randomization control under boot options - Simulator: Throttling code updated with waitable timers for better efficiency - UI: Dark mode improved with reskinned buttons - UI: Added option to auto-hide menu in windowed mode - UI: Added advanced configuration dialog to expose hidden, unsupported parameters - UI: Performance analyzer now supports dark mode - UI: Added /reset to load last profile without the device tree - UI: Right-clicking on a menu item now provides a direct path to open Keyboard Shortcuts to bind a key to that menu item - UI: Added /tapepos to pre-seek tape to specified position - XEP80: Improved accuracy of XEP80 bit and byte timing based on measurements on real hardware - XEP80: Added NS405 FIFO timing emulation
Felix 0.4.6
16:04, 13-11-2021
Zykon
Обновится эмулятор портативной консоли Atari Lynx - Felix.
- Fixed math bug related to unsafe register access (demo0006.o now works) - Fixed bug in counters - Slightly improved CPU timing - Fixed multiple errors related to hardware collisions (fixes Flappy Bird and other)
Mednafen 1.28.0-UNSTABLE
02:08, 13-11-2021
Zykon
Обновился мультисистемный эмулятор Mednafen.
- Stricter parsing of the configuration file and numeric setting values, with error messages now containing line numbers when relevant - Added setting "video.force_bbclear", default value of "0", which when set to "1" will force clearing of the backbuffer before drawing every frame - Added setting "video.cursorvis", default value of "hidden", to allow for showing the windowing system's mouse cursor within Mednafen's window even when it's not required - Implemented an M3U recursion limit of 9, adjustable by the new setting "cd.m3u.recursion_limit" - Implemented a limit of 25 on the total number of CD images loaded while processing M3U files, adjustable via the new setting "cd.m3u.disc_limit" - Added Zstandard decompression support to game loading, with both naked files("zst" extension) and ZIP archives - Added support for loading CD images from ZIP archives when the "cd.image_memcache" setting is set to "1". The ZIP archive may be loaded directly, or indirectly via an M3U file. An M3U file may also exist within the ZIP archive, to allow loading multiple CD images from within that ZIP archive. However, loading from a ZIP archive within another ZIP archive is not supported - Changed the naming of save games, save states, etc. for gzip-compressed games. Previously, a gzip-compressed file named like "whatever.nes.gz" would generate a save game named like "whatever.nes..sav", but will now generate a save game named like "whatever..sav", the same as if "whatever.nes" had been loaded instead of "whatever.nes.gz". The old behavior may be restored by setting the new undocumented setting "filesys.old_gz_naming" to "1" - SS: The emulated reset button mapped to Mednafen's reset command key(F10 default) will now respect the "input.ckdelay" setting - SS: The VA0/VA1 motherboard's memory mapping behavior for Low-RAM is now emulated instead of VA2's, to fix a crash in "Myst" in the generator room - SS: Fixed unresponsive input in "Discworld" - SS: Fixed startup abort to CD player screen in the Europe and USA releases of "Primal Rage" - SS: Fixed abort to CD player screen when trying to start a game demo in Gremlin Interactive's "Demo Disc" - SS: Fixed inability to skip the intro FMV in "Senkutsu Katsuryu Taisen: Chaos Seed" - SS: Fixed flickering title screen in the "Saturn Super Vol. 2" demo of "Golden Axe: The Duel" - SS: Fixed a regression introduced in 1.26.0-UNSTABLE that broke the CD audio player in the North America/Europe BIOS - SS: Implemented emulation of the CD block Scan command, to allow the scan forward/backward functionality in the BIOS's CD audio player to work - SS: Fixed a bug in the CD seek handling code that could cause more emulator frame pacing and sound buffer underrun issues than strictly necessary when CD image memory caching is not enabled, the default - SS: Corrected a few inaccuracies in the relative timing between different SCSP EG rates and between different SCSP timer prescaler rates(probably with negligible audible effects in commercial game sound drivers) - VB: Added "left" and "right" options to the "vb.3dmode" setting, to allow for more easily showing only the left or right view
VGB v6.0
13:35, 09-11-2021
Zykon
Обновился эмулятор Game Boy - VGB.
- Fixed GameBoy Printer response, Pokemon Card Game prints now - Added GameBoy Printer support for compressed data - Added GameBoy Printer support for palettes - Fixed GameBoy Printer grayscale range - Fixed HTML printout to avoid inserting repeated PRE tages - Added « Hardware | Print to HTML » option to VGB-Windows - Added -html and -utf8 options to VGB-Unix

WinUAE

86Box

DSP Emulator

Felix 0.4.8

Stella v6.6

Stella v6.6

Stella

CCS64 v3.9.3

Altirra v4.0

Mednafen

VGB v6.0

VGB

FCEUX

FCEUX

PPSSPP 1.12

My Nes

melonDS v0.9.3

melonDS v0.9.3

melonDS v0.9.3

Atari++ v1.84