Kaillera server:
gs.emu-land.net:27888
Mednafen server:
gs.emu-land.net:4046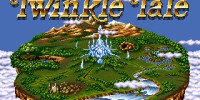 Эмуляторы Super Nintendo для Wii

Snes9x GX
Эмулятор Super Nintendo для Wii. Порт Snes9x.
Характеристики:
Based on Snes9x 1.52
Wiimote, Nunchuk, Classic, and Gamecube controller support
SNES Superscope, Mouse, Justifier support
Cheat support
Auto Load/Save Game Snapshots and SRAM
Custom controller configurations
SD, USB, DVD, SMB, Zip, and 7z support
Autodetect PAL/NTSC, 16:9 widescreen support
Original/filtered/unfiltered video modes
Turbo Mode - up to 2x the normal speed
Zoom option to zoom in/out
Open Source!
Дата: 15.06.2022 | Размер: 34.5 MiB | Загрузок: 8172 |
Загрузить