Kaillera server:
gs.emu-land.net:27888
Mednafen server:
gs.emu-land.net:4046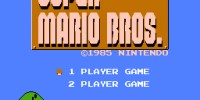 Эмуляторы Super Nintendo для Android

Snes9x EX
v1.5.28
Эмулятор
Super Nintendo
для
Android v2.3+
(для ARMv6, ARMv7 и x86 устройств).
Accurate emulation and high compatibility rate, utilizes Snes9x 1.43 or 1.53
Backup memory and save state support, auto-save and ten manual slots for save states
Supports games in .smc, .sfc, .fig, and .1 formats, optionally in .zip files
Super Scope support, touch screen to fire, touch off-screen to push Cursor button
Mouse support, see below for instructions
Configurable on-screen multi-touch controls & keyboard support (needs Android 2.1+ for multi-touch)
Multiplayer-capable Wiimote + Classic Controller and iControlPad support (iOS & Android)
Portrait/Landscape orientation support (auto-orientation on iOS & Android)
Размер: 6 MiB | Загрузок: 50676 |
Загрузить

Snes9x EX+
v1.5.28
Эмулятор Super Nintendo для Android v2.3+ (для 1GHz+ ARMv7 и x86 устройств). Повышена точность эмуляции, но требуется в 1,5-2 раза более мощный процессор.
Размер: 3.7 MiB | Загрузок: 23745 |
Загрузить

SNESDroid
v1.4.2
Эмулятор SNES для Android. Основан на порте SNES9x 1.52
Размер: 2.9 MiB | Загрузок: 13045 |

Загрузить

SNesoid v2.2.4
Эмулятор SNES для Android с большими возможностями настройки. Поддерживает наэкранную клавиатуру, сохранения, GameGenie-коды. Возможность сетевой игры по Bluetooth и Wi-Fi.
Размер: 683 KiB | Загрузок: 41992 |

Загрузить