Kaillera server:
gs.emu-land.net:27888
Mednafen server:
gs.emu-land.net:4046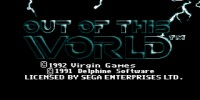 BigPEmu v1.05
08:36, 07-02-2023
Zykon
Обновился эмулятор
Atari Jaguar
-
BigPEmu
.
- Jaguar CD support! This encompasses a whole bunch of new functionality. Thank you to Mycah Mattox for donating the Jaguar CD hardware, this hardware was essential for my research - Added -nodevicechange and -fulldevrefresh as command line options - Added -forceloadaddr and -forcerunaddr as command line options - Added -setcfgprop and -setcfgpropcat as command line options - Added -audiocapindex as a command line option, can be used when launching *VirtualDisc_SystemAudio as the ROM image via command line - Added -physdevindex as a command line option, can be used when launching *VirtualDisc_SystemPath as the ROM image via command line - Added another DirectInput workaround which may help prevent stuck analog controls on some machines. Thanks to neurocrash for spending a lot of time running tests for me on a machine where this was an issue - Fixed a problem with depth writes in 32-bit mode, thanks to 42Bastian for providing a test case - Fixed an issue with word strobes not being correctly scheduled until a write to SMODE/SCLK. (only relevant when running with no boot ROM set) - Fixed a timing problem with EEPROM reads - Fixed scaling on monitors with a non-standard DPI - When adding a new individual input trigger in the binds menu, the prompt mode now defaults to "specify hold and button" instead of just "specify button". (in line with binding all inputs via "Set All") - Lots of additional core emulation fixes which came along with CD support - Implemented some intentional redundancy in the OpenGL video plugin's state management, to guard against things like Discord's video capture poking around in the context without cleaning up after itself
EightyOne V1.31
09:18, 04-02-2023
Zykon
Обновился эмулятор
ZX Spectrum
-
EightyOne
.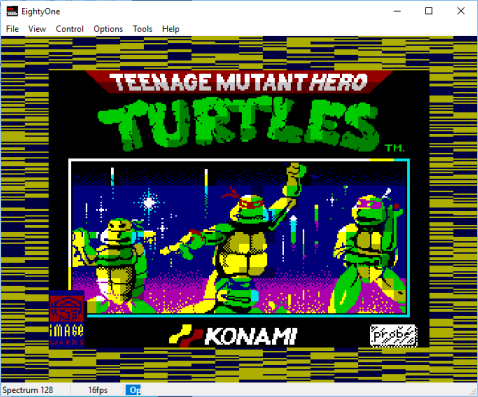 Bug fixes: - Some ZxToken characters were still not being recognised by the BASIC Listing import facility - Some graphic character encodings were not being recognised by the BASIC Listing import facility when loading a program into the Spectrum - Duplicate IN and OUT breakpoints could be added - IN and OUT breakpoints could be edited to become duplicates of existing breakpoints - The Options menu was still showing the Keyboard dialog as selected even after it had been closed - Keyboard dialog was not correctly selecting between displaying the Symbol Shift key checkbox applicable to all Spectrum models / Jupiter Ace and the CTRL key selection suitable for all ZX80 / ZX81 models Enhancements: - Added support for IN and OUT breakpoints to the Jupiter Ace - Selecting ZXpand+ in the Hardware dialog now prompts whether to automatically select all facilities provided by the ZXpand+ - Added ZXpand+ support to the TS1500 - The Hardware dialog now provides a selection list of the officially released ROMs for the chosen computer
WinUAE 4.10.1
08:53, 24-01-2023
Zykon
Обновился эмулятор
Commodore Amiga
-
WinUAE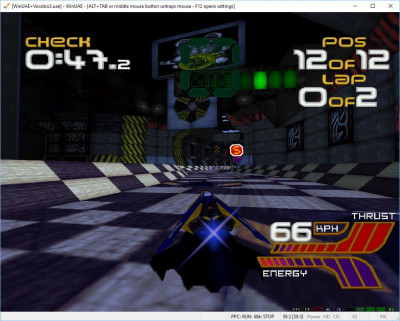 WinUAE 4.10.0 bugs fixed - Chipset emulation updates and bug fixes - Interlace filter mode saved invalid config in certain situations, causing crash when loaded. Also added validation to config loader that detects similar config errors - GDI mode RTG hardware cursor leaved garbage when it was in top/left corner of screen and it was not fully disabled when Amiga was reset - Serial port Ring Indicator signal fixed. If both printer and serial port was enabled, printer status was invalid Older bugs fixed - Input device's Input panel custom configuration was lost if config was loaded and saved when custom configured input device was not connected - Game Ports panel custom input configuration was not automatically remapped to original input device if order or number of input devices changed - Game Ports panel "Default" game controller type didn't fully switch to CD32 pad mode when CD32 hardware was configured - FM801 PCI sound card didn't work in Voodoo 3 + Mediator configuration - PCI bridgeboard crash when accessing non-existing board's IO/RAM space - Exclusive fullscreen Direct 3D 11 mode + Fullscreen GUI Misc panel option ticked and entering GUI: GUI window was not positioned correctly - Video recording after loading statefile recorded one empty and one corrupted frame when recording was started New features/updates - Added continuous screenshot mode to GUI. When ticked, screenshot is taken automatically every frame - Disabled move left/right joystick autoswitching mode. It was too easy to do it accidentally. Only buttons are supported - Clear Harddrives panel list when loading hardware-only config - Taking screenshot when DF0: is enabled but empty and CD drive is enabled but not empty: select CD image name. (Previously CD was ignored)
mGBA v0.10.1
16:46, 11-01-2023
Zykon
Обновится эмулятор
GBA
-
mGBA
Emulation fixes: - GB Audio: Fix channels 1/2 not playing when resetting volume - GB Audio: Fix channel 3 volume being changed between samples - GB Audio: Fix up boot sequence - GB Audio: Fix updating channels other than 2 when writing NR5x - GB Memory: Actually, HDMAs should start when LCD is off - GB Serialize: Don't write BGP/OBP when loading SCGB state - GB SIO: Further fix bidirectional transfer starting - GBA: Fix resetting key IRQ state - GBA BIOS: Include timing in degenerate ArcTan2 cases - GBA Video: Ignore disabled backgrounds as OBJ blend target Other fixes: - GBA: Fix forceskip BIOS logic for multiboot ROMs - GBA Cheats: Fix issues detecting unencrypted cheats - Qt: Manually split filename to avoid overzealous splitting - Qt: Fix scanning specific e-Reader dotcodes - Qt: Don't re-enable sync if GBA link modes aren't the same - Qt: Improve handling of multiplayer syncing - Qt: Fix initializing update revision info - Qt: Redo stable branch detection heuristic - Res: Fix species name location in Ruby/Sapphire revs 1/2 - VFS: Fix minizip write returning 0 on success instead of size Miscellaneous: - macOS: Add category to plist - macOS: Fix modern build with libepoxy - Qt: Keep track of current palette preset name - Qt: Move OpenGL proxy onto its own thread
puNES 0.110
16:55, 06-01-2023
Zykon
Обновился эмулятор
NES
-
puNES
до версии 0.110.
- Added support to Wayland - Added support for "Fullscreen in window" with Wayland (the only type of fullscreen supported for now) - Added iNES/NES 2.0 header editor - Added support for "Family Basic Keyboard" and "Subor Keyboard" - It's possible to capture and release keyboard input with the shortcut "Scrollock" and open and close a virtual keyboard with "CTRL+X" - Implemented the "Paste" function. It's possible to paste the text by dragging it in the main window of the emulator or copying it and then press the right mouse button and selecting "Paste". The text will be inserted through the simulation of the pressure of the keys and it will always be possible to interrupt the insertion by pressing the ESC key. During the paste, the Fast Forwarding will be active to reduce the waiting time - Added support for the tape data recorder. Added a "Tape" submenu in the "NES" menu, also the same menu is present in the context menu of the main window (right click) when the Keyboard is in use. By default I use my own format for tape images but you can also save and load tape images in Virtuanes and Nestopia format - Added a shortcut "M" to simulate a shout in the microphone of the second controller - Renamed "Fast Forward" shortcut to "Toggle Fast Forward" and added a new "Fast Forward (hold button)" shortcut - Added a Wizard to select the operating mode (portable mode or not) the first time the emulator is run (Info for those who already used the emulator) To run in portable mode there are 3 distinct ways: - If the executable is in a folder containing the puNES.cfg file - Rename the executable by adding the suffix _p. (Examples: punes.exe -> punes_p.exe or punes64.exe -> punes64_p.exe) - Run the emulator with the "--portable" option - Support for XDG Base Directory Specification - Added a cmake option to disable portable mode handling - Added French translation - Added German translation - Updated Chinese Simplified, Hungarian, Italian, Portuguese and Russian translation - Updated internal shaders - Improved FDS sound emulation - Fixed autoswitch timing for FDS - Fixed decimal mode support - Rewritten mapper : 30, 45, 49, 52, 57, 62, 74, 91, 108, 114, 116, 132, 134, 136, 147, 150, 162, 163, 164, 172, 173, 176, 185, 191, 192, 194, 195, 197, 217, 221, 227, 242, 243 - Added support to mapper : 6, 8, 17, 14, 29, 55, 59, 63, 81, 101, 103, 104, 106, 111, 125, 126, 179, 198, 207, 218, 224, 236, 237, 238, 248, 255, 256, 258, 259, 260, 261, 262, 263, 264, 265, 266, 267, 268, 269, 271, 274, 281, 282, 283, 284, 285, 286, 287, 288, 289, 290, 292, 295, 297, 298, 299, 300, 301, 302, 303, 304, 305, 306, 307, 308, 309, 312, 313, 314, 315, 319, 320, 322, 323, 324, 325, 327, 328, 329, 331, 332, 333, 335, 336, 337, 338, 339, 340, 341, 342, 343, 344, 345, 346, 347, 348, 349, 350, 351, 352, 353, 355, 356, 357, 358, 359, 360, 361, 368, 369, 370, 372, 374, 375, 377, 380, 381, 382, 386, 387, 388, 389, 390, 393, 394, 395, 396, 397, 398, 399, 400, 401, 403, 404, 406, 409, 410, 411, 412, 413, 414, 415, 416, 417, 420, 422, 428, 429, 431, 432, 433, 434, 436, 437, 438, 442, 447, 451, 452, 455, 456, 457, 512, 513, 516, 518, 519, 521, 522, 524, 525, 526, 527, 528, 529, 530, 532, 534, 536, 537, 538, 539, 540, 541, 543, 547, 550, 554, 556, 557, 558, 559, 560 - Added support to UNIF mapper : 10-24-C-A1, 11160, 12-IN-1, 158B, 190in1, 22026, 3D-BLOCK, 411120C, 603-5052, 60311C, 64in1NOrRepeat, 70in1, 70in1B, 8-IN-1, 80013-B, 810544-C-A1, 8157, 82112C, 830118C, 830134C, 830425C-4391T, 831128C, 891227, 900218, A65AS, AX-40G, AX5705, BJ-56, BS-400R, BS-4040R, BS-5, CHINA_ER_SAN2, COOLBOY, Coolgirl, CTC-09, CTC-12IN1, DANCE, DANCE2000, DRAGONFIGHTER, DRIPGAME, EDU2000, EH8113A, F-15, FARID_SLROM_8-IN-1, FARID_UNROM_8-IN-1, G-146, GN-26, HP2018-A, HP898F, HPXX, JC-016-2, K-3006, K-3010, K-3033, K-3036, K-3046, K-3071, K-3088, KONAMI-QTAI, KOF97, KS106C, KS3070, KS7012, KS7013B, KS7016, KS7017, KS7021A, KS7031, KS7037, KS7057, N625090, L6IN1, LH10, LH32, LH51, MALISB, MARIO1-MALEE2, MINDKIDS, N49C-300, NEWSTAR-GRM070-8IN1, NTD-03, OneBus, RESET-TXROM, RESETNROM-XIN1, RT-01, SA005-A, SA-9602B, SB-5013, SHERO, SL1632, STREETFIGTER-GAME4IN1, T-262, T3H53, T4A54A, TH2131-1, TF1201, TJ-03, WAIXING-FS005, WAIXING-FW01, WS, YOKO - Fixed mapper : 1, 11, 30, 45, 57, 90, 111, 142, 171, 176, 192, 195, 209, 211, 212, 215, 226, 235 - Fixed UNIF mapper : CITYFIGHT, FS-304 - Added video filters: 2xSaI, Dot Matrix, PAL TV1x, PAL TV2x, PAL TV3x, PAL TV4x, Super 2xSaI, Super Eagle, TV2x, TV3x, TV4x - Added video filters: NTSC Bisqwit 2X, NTSC Bisqwit 4X, NTSC Bisqwit 8X - Migrated the project from autotools to cmake - Added AppStream manifest - Fixed high dpi support - Added a dialog to view log messages - Redesigned the Standard Controller configuration dialog - Added support for FFmpeg 5.1 libraries - Fixed many many many other bugs
Altirra v4.10
20:30, 03-01-2023
Zykon
Обновится эмулятор восьмибитных компьютеров от
Atari
-
Altirra
.
[changes] - Display: Direct3D 11 and borderless mode are now enabled by default for new installs - Input: Light pens and light guns have been split for 4.10+. Input presets may need to be updated and offsets readjusted - UI: ANTIC/GTIA visualization options have been moved to the Debug menu [features added] - Audio: Added option downmixing stereo POKEY output to mono - Audio: Added 800 console speaker acoustics simulation - Cartridge: Added support for CAR types 71-75 (5200 Super Cart, bank 0 init version of MaxFlash 8Mbit) - Cartridge: Added support for the XE Multicart - Cartridge: Added support for SIC+ - Cassette: Added config variable to manually tweak balance between mark/space bit detectors - Cassette: Added support for PWM encoded turbo data in CAS files - Cassette: Added support for SIO data out controlled turbo (Turbo Blizzard) - Custom Devices: The priority of memory layers can now be customized - Debugger: Memory locations can now be edited in the Memory pane - Debugger: Memory pane now has an option to display 8bpp graphics - Debugger: Randomize Memory on EXE Load option now logs when randomization occurs and uses the global randomization seed - Debugger: .loadobj and .loadmem now take VFS paths - Debugger: Added .error command to decode various error codes - Debugger: Added Breakpoints pane and Ctrl+B as a shortcut for a new breakpoint - Debugger: Added initial support for DWARF5 debugging information from LLVM-MOS .elf files - Debugger: Disassembly window now supports address expressions and mixed source/disassembly view - Devices: Improved selection behavior when adding or removing devices - Devices: NVRAM can now be isolated per profile and follows the temporary profile state - Devices: Added SimCovox support - Devices: Added shortcut command to temporarily mount VHD images in Windows to access FAT32 partitions - Devices: APT partitions on hard disks can now be opened in Disk Explorer - Disk: Added emulation of buffered track reads for Happy 1050 and Speedy 1050 devices in standard emulation mode - Disk: 810/1050 full drive emulations now warn on attempts to use double-sided disks that can't be read in those drives - Display: SDR/HDR balance in HDR mode can now use the system-wide SDR intensity setting - Display: Added support for DXGI 1.3 seamless custom refresh rate support on integrated display panels - Display: Reduced buffered frame latency in display paths - Display: Added adaptive speed option to lock to refresh rate for reduced latency - Firmware: Added detection of several XF551 firmware ROMs - HDevice: Added full long filename mode - HLE: Program loader now simulates SDFS disk in Disk Boot mode to auto-trigger EXE load under SDX - Input: Extended immediate pots option to allow support immediate light pen/gun inputs - Input: Added interactive tool to recalibrate light pen/gun offset - Input: Improved accuracy of light pen/gun trigger pulse timing - Input: Added an option for light pen/gun noise - PerfAnalyzer: Added support for exporting to Chrome tracing format - Tape Editor: Bit position is now marked purple if a single bit flip is identified that would fix a bad checksum in a standard block - UI: The Check for Updates dialog now has a link to the internal RSS feed used to deliver the new update info - UI: Added support for copying and pasting characters from the interactional character set - UI: Keyboard shortcut dialog now has better support for binding Alt+keys and is more keyboard accessible - UI: Added dark mode support for checkboxes and radio buttons - UI: Alt+click decode can now decode MyDOS error messages - UI: Paste can now paste visible control characters from Unicode - UI: Improved clarity of screenshots captured with true aspect ratio by changing image filter [bugs fixed] - Additions: Fixed BRK instruction in LOADEXE.COM - AltirraOS: Improved compatibility of TIMFLG usage and initial register values on tape boot - Cartridge: Fixed banking issues with SIC! during flashing and when loading save states - Cassette: Accelerated C: loads now handle block reads with timeouts longer than 30 seconds - Cassette: Accelerated C: loads now set TIMFLG - Cassette: Fixed FLAC decoder errors with some files - Custom Devices: Blocked ++/-- increment operators to avoid confusion (they were parsed as pairs of unary operators, which was usually not intended) - Debugger: Fixed memory window horizontal scrollbar not updating after some changes - Debugger: Fixed long pauses or broken history listings when toggling the collapse options in the History window - Debugger: Fixed .printf command outputting a garbled character with %d/i format - Debugger: Improved load speed of source windows - Debugger: Fixed symbol-related crash when opening source windows with deferred symbol loads - Debugger: Fixed Step Out/Into commands not using source mode in an undocked source window - Debugger: Fast boot hook now marks memory as preset to avoid tripping false uninitialized memory errors when heat map trapping is enabled - Debugger: Source window was keeping stale source line data when reloading symbols - Debugger: Fixed ##BANK annotations in MADS listings not being parsed properly with decimal bank numbers - Debugger: Fixed bug where memory access breakpoints would stop working after clearing other access breakpoints at the same address - Devices: Fixed SD card multiple-block write command - Devices: Fixed SD card state not being reset on SD power toggle - Devices: Fixed bug with virtual FAT16/FAT32 hard drives returning bad sector data when re-reading final partial data sectors of a file - Disk: Fixed too short timeout for Record Not Found (RNF) errors - Disk: Improved sound of recalibrations in 810-based standard emulation modes - Disk: Retuned receive rates for Happy 810 and Happy 1050 standard emulation modes - Disk: Fixed idle motor-off timeout occurring too quickly after long commands with retries - Disk: XF551 full emulator now supports IN A,BUS instruction used by some modified firmware - Disk Explorer: Fix incorrect Unicode mappings for control characters in viewer - Display: Reduced frame jitter in D3D11 windowed mode on Windows 8.1+ - Display: Fixed monochrome modes with VBXE or high artifacting - Display: Fixed low quality text rendering in D3D11 mode after a change in HDR mode - Display: Fixed crash when forced out of D3D11 exclusive full screen mode by OS due to an overlapping window - HDevice: Fixed append mode not working for files on H6-H9: - Input: Fixed vertical offset on light pen/gun position in PAL - Input: Add Ctrl+Shift+Alt+0 as an alias for Ctrl+Shift+0 to work around Windows stealing this key for a keyboard layout switching shortcut - PerfAnalyzer: Tape channels now show proper jumps when accelerated loads occur - PerfAnalyzer: Fixed NMI showing as IRQ when NMI preempts IRQ - PCLink: Directory enumerations now report if a directory is the root or a subdirectory - PCLink: Improved path compatibility with standard SpartaDOS X path parser - POKEY: Fixed glitches in low linked timer 3 audio output when updating linked timer 3+4 state - POKEY: Improved accuracy of serial port clock timing - POKEY: Serial output bit state is no longer reset by initialization mode - POKEY: Improved accuracy of timer reloads - Profiler: Fixed negative unhalted cycle counts showing up around STA WSYNC instructions - SaveStates: Fixed bug where sprite engine could get desynced after loading a save state - Tape Editor: Fixed draw tool using wrong threshold for bit polarity with waveform display enabled - Tape Editor: Fixed SIO capture option not showing enable state on menu - Tape Editor: Captured accelerated C: loads now show sync bytes - Tape Editor: Block checksum status is more reliably shown during live SIO data capture - Tape Editor: Fixed extraneous bit data being added when saving a new CAS file after editing - UI: Reduced glitches when toggling the debugger or full screen mode - UI: /startuplog can now exclude log channels with '-' and ignores Ctrl+C - UI: Removed delay when switching from very slow speed (1%) to t - UI: Progress dialogs are now suppressed in exclusive full screen mode to avoid popping out of full screen when loading tapes - UI: Fixed non-native file browser not working with UNC paths - UI: Fixed focus glitching when selecting a docked tab with an undocked pane selected - UI: Fixed an issue where Unicode text would sometimes be read out of the clipboard as ANSI text
BigPEmu v1.04
20:42, 27-12-2022
Zykon
Обновился эмулятор
BigPEmu
для
Atari Jaguar
.
- Added -devmode as a command line option. Don't get too excited, this isn't opening up full developer build functionality just yet. (and the option will be auto-enabled in proper developer builds) It does enable a developer menu, though, and some additional developer-oriented key binds - Added a "Local EEPROM" option to the new developer menu at CJ Reboot's request - Added a "Save Window Position" option to the new developer menu at CJ Reboot's request - Added an "Always on Top" option to the new developer menu at CJ Reboot's request - Added a new set of developer input binds, which are only accessible when using -devmode. Most of these new binds were added at 42Bastian's request - Now picking through individual device/state changes instead of just refreshing all input devices when a DEVNODES_CHANGED-type message is received. Fixes input disruptions on machines where something is causing DEVNODES_CHANGED spam - Fixed a problem when recording a movie with the "Increment on Save" setting enabled - Fixed a crash when entering the Zero 5 sound options screen - Every issue which was submitted through the Bug Report form on the website has now been resolved. Thanks to everyone who contributed! If you submitted something which still isn't resolved in this build, let me know
VICE v3.7
09:28, 26-12-2022
Zykon
Состоялся релиз
VICE v3.7
эмулятора
Commodore 64
General - From now on VICE will write its version into the config file and show a warning message when using a config file from a different version - The binary monitor interface is stable now - Added Debian packages of development builds of the SDL2 and Gtk3 UIs and the headless build (amd64 only) - Removed all kernal patching and load different ROM files instead. This is easier to handle and more logical anyway - Renamed all included ROM files to use a more elaborate naming scheme, for example as in "kernal-901227-01.bin" - C128 ROMs: kernalfi, kernalfr, kernalit, kernalno - Printer ROMs: mps801.bin, mps803.bin, nl10.bin - PET ROMs: chargen.de - CRT emulation improvements: - uses measured (different) color coordinates for odd/even lines when possible - added option for U-only delay line (1084 style) - More realistic handling of the case when two paddles are selected at the same time - Keyboard handling was rewritten / fixed - The case when two host keys are mapped to different CBM keys with different modifiers is handled differently (correctly) now, so some old keymap(s) may expose detail errors as a result - Fixed Shiftlock/Capslock mapping - All extra keys that are not in the regular matrix are handled in generic code now - used by C128 40/80 and CAPS keys, Restore - extra keys can operate in "non locking" mode - More realistic behaviour of the virtual drive - always return 'files scratched' (instead of 'file not found'), even if the file does not exist - More realistic behaviour when mounting images: - When attaching a d64 image to a 1571 drive, create an 'unformatted' image for the second side - Create empty tracks for non existing tracks also when mounting gcr images - SID fixes: - use a few more bits for better accuracy when calculating the 8580 filter DAC values - fix filter ringing/self oscillating with 6581 and 8580 - CIA fixes: - Improved the CIA shift register - Fix the case when pb changes value after changing the control bits for pb/pb7 output. Fixes the turn disk space detection of the 'Love' demo - Add SPT (Stupid Pet Tricks) userport joystick adapter emulation - Fixed use of SO_REUSEPORT on server sockets - this allowed multiple VICE instances to bind to the same port, with an indeterminant one receiving each incoming connection. Now uses SO_REUSEADDR instead, which allows use of a port that remains in the TIME_WAIT state after a previous process closed, but does not allow use of a port that is still in active use - Add DragonFly BSD support - Remove Android support Build system - Rename configure options: - -enable-native-gtk3ui => --enable-gtk3ui - -enable-sdlui2 => --enable-sdl2ui - -enable-sdlui => --enable-sdl1ui - -enable-external-ffmpeg => --enable-ffmpeg - Remove jpeg support (--enable-jpeg) - Disable CatWeasel, SSI2001 and ParSID support by default - Enable CPU history by default - Add `make bindist` for headless builds on Windows/Msys2 - Don't check for joystick support when configuring for a headless build - Add configure check for [n]pcap headers on Windows - Fix --with-sdlsound configuring for SDL2 even when SDL1 was explicitly requested via --enable-sdl1ui - Fix single target builds - Fix installing Gtk3-specific files when not configured for Gtk3 C64 fixes - Use measured PAL color vectors - Fix autostarting and smart-attaching tapecart (.tcrt) images - Fix cycle count stored into the cpu history (only x64sc) - Cartridge fixes: - Fix Pagefox RAM allocation - Fixed "Super Explode V5" cap timing - Added support for "Partner 64" cartridge - Fix attaching non "Main Slot" cartridges via .crt file (IEEE488, Ramlink, IEEE-Flash, MMC64, Magic Voice) - Fix REU behaviour on triggering DMA by using a RMW instruction with address $ff00 (only x64sc) - Fixed and document C64 US and german keymaps - Added keymaps for UK keyboard - Added keymaps for Turkish keyboard - Updated swedish keymaps - Added pictures of the C64 layout and keymap (symbolic+positional, DE+US) to the docs C128 fixes - Added foundation of c128 cartridge system. Only attaching c128 exclusive cartridges/crt files works right now - added support for "Partner 128" cartridge - added support for "Magic Desk 128" cartridge - added support for "GMod2 C128" cartridge - added support for "Comal80 C128" cartridge - added support for "Warpspeed 128" cartridge - Add ram02 and ram03 in the monitor when 'full banks' mode is active - Fix filling of VDC ram from the monitor - Fix DMA bank - Fix autostart in C64 mode - Fixed and document C128 US and german keymaps - Added pictures of the C128 layout and keymap (symbolic+positional, DE+US) to the docs VIC-20 fixes - use measured PAL color vectors PET fixes - Improved the sound output by reworking parts of the VIA, in particular as related to the shift register and the CB2 output - Sound made by "manual" control of the CB2 output now works - Added an adjustable low-pass filter to the sound output, since different speakers on real hardware behave quite different in how much they "muffle" the sound - Fixed and document PET layout and US/DE keymaps - Added pictures of the PET layout and keymap (graphical+business, symbolic+positional, DE+US) to the docs VSID fixes (Gtk3 only) - Properly update the mixer widget with the current SID model when playing a (subt)tune - Add support for the `HVSC_BASE` environment variable: If the HVSC base directory is left blank in the VSID settings the `HVSC_BASE` will be used to determine the location of the High Voltage SID Collection files - Add customizable hotkeys - Add default hotkeys for subtunes #1-#30, Play, Pause, Stop, First, Previous, Next, Last, FFWD, Loop - Display STIL view and Playlist on top of each other, not next to each other - Strip HVSC base dir from playlist 'Path' column - Add playlist loading/saving (in M3U format) - Add autoplaying the next subtune when the current subtune has finished playing (requires HVSC) - Add autplaying the next SID in the playlist when all subtunes of a SID have played - Fix missing display of the 'NAME' STIL field Monitor fixes - Fix && and || in cond_expr in the monitor. Previously, both && and &, and || and |, did the same thing: a logical and/or. Now the && and || do the logical operation SDL fixes - Correct colors on big endian platforms - Add clearing of joystick mappings - Add showing of joystick mappings for menu actions - Fix setting of tde and virual device traps for xcbm2 and xcbm5x0 - Add CMD HD size elements - Add PET ROM selection elements - Add SuperPET CPU selection Gtk3 fixes - Remove unused -gtkbackend command line option: we no longer support software rendering, so the only option left is accelerated rendering - Improved statusbar layout - Various layout fixes in the settings dialog - More meaningful sliders for CRT settings - Add -${CHIP}showstatusbar/+${CHIP}showstatusbar command line options to show or hide the status bar - Add -${CHIP}fullscreen/+${CHIP}fullscreen to enable or disable fullscreen mode - Hotkeys can be assigned to actions that do not have a corresponding menu item - Properly show custom hotkeys in popup menus - Make saving custom hotkeys work - Correct colors on big endian platforms - Fixed CBM directory displayer in statusbar popup and file selection dialog - Installed a crazy, but ugly, hack to create the initial window at its final size, so the window manager will not place it off screen when the emulator was started with -default Windows fixes - Fix monitor Ctrl+C/V and other Ctrl+.. combinations (Gtk3) - Fix issues with numpad - Fix page up/page down keys - Fix Alt-Gr in the Monitor - Fixed MIDI device list / select

BigPEmu v1.05

EightyOne v1.31

WinUAE

mGBA

mGBA

mGBA

mGBA

puNES

Altirra v4.10

PPSSPP 1.14.4

VICE

Hoxs64

no$psx v2.2

StellaDS v6.4

VBA-M

Emu64 v5.0.19

SpecEmu v3.2 build 06.12.22

EMU7800

86Box

melonDS v0.9.5