Kaillera server:
gs.emu-land.net:27888
Mednafen server:
gs.emu-land.net:4046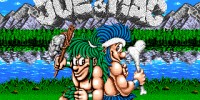 Эмуляторы Wii U

Cemu
v1.11.6+cemuhook
Развивающийся эмулятор
Nintendo Wii U
, способен запускать некоторые игры до титульного экрана и чуть дальше.
Подробности о эмуляторе здесь.
Can run encrypted Wii U images (WUD) and RPX/RPL files
Internal resolution is 1920x1080 (if supported by game)
For controller input see here.
Contains basically no optimizations. Expect slow framerates and long load times.
Windows 7 or above (x64) (other platforms may be supported later)
Requires OpenGL 3.3

Tested on NVIDIA: Runs fine on most recent driver
Tested on Intel: Garbled output but runs if OpenGL version is supported
Does not work on AMD GPUs (black screen).
Дата: 2018-04-03 | Размер: 148 MiB | Загрузок: 6481 |
Загрузить

Decaf
Развивающийся эмулятор Nintendo Wii U.
Дата: 2017-06-28 | Размер: 21.4 MiB | Загрузок: 1017 |

Загрузить