Kaillera server:
gs.emu-land.net:27888
Mednafen server:
gs.emu-land.net:4046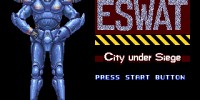 Эмуляторы Neo-Geo CD для Sega Dreamcast

NEO4ALL
RC-4
Эмулятор Neo-Geo / CD для Sega Dreamcast.
Close to fullspeed emulation (frameskip0 with sound-fx).
Fast FAME Motorola 68000 core by Fox68k.
Fast FAZE Zilog Z80 core by Fox68k.
Custom PowerVR2 graphic core (fast tile caching).
Autoframeskip for real speed.
Joystick is emulated with analog and digital pad + A,B,X,Y and Start/R-Trigger.
Complete menu with L-Trigger: region selector, frameskip control, graphic filtering, hardware reset...
Crystalline sound without lag.
Both control players emulated.
A lot of games work.
Автор: Chui & Fox68k | Дата: 04.04.2007 | Размер: 3.2 MiB | Загрузок: 3828 |

Загрузить