Kaillera server:
gs.emu-land.net:27888
Mednafen server:
gs.emu-land.net:4046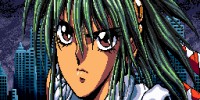 My Nes v7.5.6945
18:13, 07-01-2019
Zykon
Обновился эмулятор NES - My Nes.
- Added: load state open menu item, allows to quickly load a rom then load a state from selected state slot directly - Added: load state on recent open menu item, same as above, but this work on games open from recent menu - Added: Start game in fullscreen menu option, allows My Nes to switch My Nes into fullscreen mode each time a game is loaded - Added: SDL2 settings in video menu, allows to configure further options of SDL2 Video Renderer - Added: Shutdown emu/exit My Nes on Escape press menu option on preferences, this options allow My Nes to exit fullscreen, shutdown emu or exit My Nes with Escape press - Added: Interface languages switch in Preferences, currently only English and Arabic languages is supported. - Added: Ability to show supported boards list from Help menu - Added: Context menu that appears when right-mouse click anywhere in My Nes window (work on fullscreen too). This allow to access usefull menu items quickly during game play - Added: Auto mouse cursor hide - Improved: the default palette settings, carefully configured to produce a very good image quality - Improved: Sound is carefully configured to produce the highest sound quality possible with My Nes - Improved: if a x controller is connected, and start My Nes for the first time, My Nes will configure and switches automatically to that controller - Improved: Getting started dialog, now it support more options and more detailed - Improved: Speed control in emulation, now My Nes run smoothly - Fixed: bug in SlimDX video renderer, keep aspect ratio was not working - Fixed: bug in SlimDX audio renderer, sound became corrupted most of the time - Fixed: fullscreen was not working probably - Fixed: issues with notifications positions on the screen - Fixed: when to many notifications came at once, the video renderer was displaying the latest one only. Now it display them all one by one - Removed: The GameDB related features

PPSSPP 1.8.0

Speccy v5.1

Speccy v5.1

Cemu v1.15.3b

iNES v5.5

iNES v5.5

Snes9X 1.59.2

VBA-M v2.1.1

VBA-M v2.1.1

mGBA

mGBA

mGBA

No$gba v2.9d

Hatari v2.2.1

Hatari v2.2.1

Hatari v2.2.1

Hoxs64 v1.0.17.0

Mednafen 1.22.1

uoYabause(YabaSanshiro) v2.3.1

Snes9x GX v4.4.1
На
chudo-moe.ru
можно по доступной цене приобрести детскую одежду оптом в каталоге в Казани.