Kaillera server:
gs.emu-land.net:27888
Mednafen server:
gs.emu-land.net:4046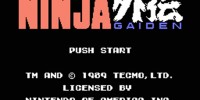 Stella v6.5
08:55, 10-01-2021
Zykon
Обновится эмулятор Atari 2600 - Stella
- Added high scores saving - Improved text editing functionality (except PromptWidget) - Enhanced selection and cut/copy/paste from keyboard - Added undo and redo support - Added mouse support (selection, cut/copy/paste) - All actions have keyboard shortcuts - Various improvements to the ROM launcher: - Added wildcard support to the dialog filter - Added option to search subdirectories - Added static tooltips to some UI items - Added dynamic tooltips to most debugger items - Added sound to Time Machine playback - Added browser dialogs for user saved files - Extended global hotkeys for input devices & ports settings - Moved to using an SQLite database for storing user settings, properties and highscores. More work will follow in future releases - Increased sample size for CDFJ+ - Fixed autofire bug for trackball controllers - Fixed bug in TV autodetection in filenames; a filename containing 'PAL' inside a word would sometimes misdetect as a PAL ROM - Fixed Stelladaptor/2600'daptor devices sometimes not being assigned correct default mappings - Codebase now uses C++17 features, which means a minimum of gcc7 or clang5 for Linux/Mac, and Visual Studio 2019 for Windows
Ootake v2.99
22:56, 04-01-2021
Zykon
Обновился эмулятор Turbo Grafx-16 - Ootake.
- The screen display processing has been sped up. The number of models that can operate comfortably even on low-power PCs has increased - The volume balance of the CD sound source (CD-DA), ADPCM sound source, and wave memory sound source has been finely adjusted to bring it closer to the feeling of an actual machine - Fixed a bug that noise might appear on the CD sound source depending on the setting environment of "Audio->Adjust CD-DA(for Sync)" - The default audio settings has been changed from "DirectSound (a vocalization method that has existed since the Windows 95 era)" to "XAudio2 (currently the mainstream vocalization method)". Depending on your PC environment and taste, "DirectSound" may be better, so please choose the one you like. In addition, XAudio2 can play the sound at a timing closer to the actual machine - The operation speed and timing have been brought closer to the operation of the actual machine. The problem that the screen was shaking when going up the stairs when clearing the stage of "Prince of Persia" (occurred in recent versions) has been solved - Fixed the sprite display processing part. Solved the problem that unnecessary sprites were sometimes displayed at the bottom of the screen when the 1st page boss of "Tiki Tiki Boys" appeared. Also, when your character overlaps the water areas on the 1st and 4-1 stages, the problem that your character did not hide has been resolved - When playing "Tiki Tiki Boys", the bottom two lines of the screen are automatically masked with a black belt. (As with the actual machine, the reason is that noise may be displayed.) * If you play in the mode to display the overscan area, this process will not be performed and the display will be the same as the actual machine (the bottom edge may be disturbed) - In "Turrican", the problem that it is canceled in a few seconds when you pause during the game has been solved - When starting "The Addams Family", the screen display is shifted to the right by half a character. By doing this, the disturbance of the screen display on the right end (which also occurs on the actual machine) has been reduced. * Also, if you press the [F11] key and play in the display range of the old TV, the disturbance will disappear at all. * If you turn on the "Perform SpriteLimit" setting or play in the mode that displays the overscan area, this correction will not be performed and the display will be the same as the actual machine (with distortion at the right end) - Due to certain settings (combination of "Audio Buffer Size" and "CD-DA Delay Frame", which will change the timing of access to the CD-ROM slightly), the "Snatcher" may freeze at the start. The problem that was there has been solved - Fixed a bug that the "CPU-> Swap STRIKE & BALL (for Baseball Games)" menu (baseball game count display replacement function) did not work in v2.98 - In "Tokimeki Memorial", if you turn on the sprite missing display setting (CPU-> Perform SpriteLimit) or display the overscan area ([F12] key), dust that is sometimes displayed on the left and right edges of the screen on the actual machine (probably used as a data area) is displayed - When used on Windows 10/8/7/Vista, it is displayed in a new type file dialog (when opening a ROM image, etc.). This solves the problem that when the audio setting was set to "XAudio2", noise (remaining sound from the previous game play) might be heard when reopening the ROM image file - When moving the Ootake window, if the lower part of the game screen hangs on the taskbar area, the position is automatically corrected so that the lower part is just right and there is no gap - Since the official homepage site has been changed to SSL (HTTPS), the URL of each document has been changed from "http" to "https" - When using XAudio2(Audio menu) on Windows XP, the problem (occurring from v2.82) that the operation when opening a file may become unusually heavy depending on the environment has been fixed - Other minor details have been fixed and improved
FCEUX v2.3.0
19:33, 03-01-2021
Zykon
Вышла новая версия одного из лучших эмуляторов NES (Famicom, Dendy).
Common - 64 bit build support Emulation - Added Mapper 111 cheapocabra - Added Mapper 190 - Added RAM Init Options: default (00 00 00 00 FF FF FF FF as always), all FF, all 00, random - New UNIF mappers - Mapper 30 4-screen support - Mapper 5 MMC5 large WRAM support - VRC7 patch set finalized with correct values dumped by Nuke.YKT - Fixed rendering and debugging of mirrored palette entries Lua - Various improvements and bug fixes to pre-existing functions - Fix parsing of lua colors over 0x80000000 on 32bits systems - Extra colors available to lua overlays - Lua write callbacks: adding optional third parameter to retrieve the value written - Added Sprites.lua script to visualize sprites - Zapper control New Lua functions - emu.exit() - rom.getfilename() - zapper.set(table input) Win32 - Various GUI improvements and bug fixes - Fixed font rescaling issue - Relative position mouse support for better fullscreen mouse capture - Left and right mouse buttons no longer conflict with each other - Virtual boy controller - Fixed silly quit message randomizer - Fixed NTSC filter null pointer crash when closing, NTSC filter now supports emphasis - Sound output is now 48000 Hz by default - Improve error message for invalid ROM file Debugger - Added memory read/write conditional breakpoint capability - Added illegal opcode support for breakpoints - Support for 'S' register in conditional debugger breakpoints - Syntax highlight of disassembly - Fixed corruption of PPU reset while debugging - Attribute mode for nametable viewer - Greyscale palettes for PPU and nametable viewers - Fixed transparent sprite palette display in PPU viewer - Fixed accidental filtering of special symbols Trace Logger - Added bank number log option CDLogger - Fix Fixed VRAM data logging glitch Hex Editor - Added OAM view feature - Added Home/End key response - Bookmark fixes for all view region types - Fixed Find dialog to be able to find the first or last byte of the memory region - Prevent middle mouse button from attempting to "FreezeRam" when not in RAM mode - Added Load from file feature iNES Header Editor - A new tool which can edit the iNES header of ROM files TAS Editor - Fixed dialog height that kept increasing SDL - GUI completely rewritten using Qt5. Replaces old GTK GUI - New Qt GUI now contains most of the debug tools that previously only existed in windows version - Build setup migrated to cmake. Replaces scons build setup
Записи прохождений
06:34, 31-12-2020
Gennadiy_Master
На сайт добавлены новые видеопрохождения игр.
FDS
Suishou no Ryuu (J) [T+Eng]
Titanic Mystery - Ao no Senritsu (J)
Game Boy
Balloon Fight GB (J) [C]
Barbie - Game Girl (U)
Catwoman (U) [C]
Pocket Puyo Sun (J) [C]
Tiny Toon Adventures 2 - Montana's Movie Madness (U)
NES
Kaiketsu Yanchamaru 2 - Karakuri Land (J)
Legend of Kage, The (U)
Skull & Crossbones (Tengen)
Urusei Yatsura - Lum no Wedding Bell (J) [a1]
Utsurun Desu (J)
SNES
Cacoma Knight in Bizyland (U)
Tiny Toon Adventures - Buster Busts Loose! (U)
Хотите добавить в раздел свое прохождение? Нет проблем! Пишите на
gennadiy_master@mail.ru
puNES 0.107
09:56, 29-12-2020
Zykon
Эмулятор puNES обновился до версии 0.107.
- Updated translation from Crowdin - Redesigned settings GUI - Added an option to flip the screen horizontally - Added an option to make the input (keyboard and controller) "follow" the orientation of the screen. Try to replay your favorite games in this mode, you will find it fun - Added "AxelayNES" Demo to the database - Added spanish traslation of Ganbare Goemon Gaiden 2 to the database - Added an option to reverse bits of DPCM (also in the NSF player) - Added the preview of the last screen image of the saved states - Added, thanks to the FFMPEG libraries, the ability to create video and audio files of the game session The supported video formats are: - MPEG 1 Video - MPEG 2 Video - MPEG 4 Video - MPEG H264 Video - High Efficiency Video Codec - WebM Video - Windows Media Video - AVI FF Video - AVI Video The supported audio formats are: - WAV Audio - MP3 Audio - AAC Audio - Flac Audio - Ogg Audio - Added "Raw" palette - Fixed compatibility with GLSL shaders (like MMJ_Cel_Shader.glslp or all crt-royale.glslp series) - Fixed VRC7 sound pitch - Fixed saving of window position in a multi-monitor setup - Fixed the restoration of the hidden state of the toolbar widgets - NSF/NSFe player - Redesigned the command line help display - On a computer where the amulator had never been started, at the first run it was started in the top left but hiding the window frame preventing it from moving or closing - Now the settings window is resizable - Fixed several bugs in the Cheat Editor and in the Input Settings
Hatari v2.3.1
18:17, 28-12-2020
Zykon
Обновился эмулятор Atari ST - Hatari.
- Hatari could crash when switching to Falcon mode and no IDE drive was used - Fix unneeded extra prefetch for movem in 68020/30 CPU - Fix master clock use for crossbar/DSP Handshake mode - Fix hostport PORTB interrupt handling for DSP - FPU setting did not work in macOS version for french language - Fix Hatari window disappearing in the python UI when changing resolution
melonDS v0.9.1
18:27, 26-12-2020
Zykon
Обновился эмулятор Nintendo DS - melonDS
- add fullscreen hotkey - remove hardcoded F11-debug key - fix some gaps in the IO handlers - add ability to run unlaunch'd DSi NANDs - add preliminary camera support (feeds fixed stripe pattern) - fix potential bugs with tight timers (fixes ZXDS) - SPU: small optimization to the mixer - better framerate limiter - fix several JIT issues - GPU: lay bases for EVIL PLANS - GPU: emulate separate scroll register for 3D layer scrolling - some corrections to the ROM savetype list - a bunch of misc fixes, as usual
VICE v3.5
20:59, 25-12-2020
Zykon
Состоялся релиз VICE v3.5 эмулятора Commodore 64
General - Remove explicit support for OS/2, AmigaOS. These platforms should be able to use the SDL port - VICE used to store its ROMs, keymaps etc into $PREFIX/lib[64]/vice, which isn't correct. Now VICE installs its data into $PREFIX/share/vice, which makes a lot more sense. The documentation location has changed as well, now the documentation is installed in $PREFIX/share/doc/vice. On Windows, the binaries and DLLs have been moved into /bin, according to the requirements of GTK/GDK - Emulator timing is now directly driven by the host system audio device. If sound emulation is disabled, timing is synchronized with the host clock. As part of this change, the choice of sound synchronization method has been removed - Emulation now occurs in blocks of time directly related to the sound fragment size. Previously, emulation of an entire frame happened as quickly as possible and then the host system would sleep until it is time to emulate the next entire frame. This means that user input is now visible to the emulated software with lower latency than before - Audio latency is much lower on all platforms, and new lower latency defaults have been set. Users are encouraged to try using smaller fragment sizes and experiment with finding the lowest stable buffer size on their system - Support for changing the emulator timing to target generating a specific number of video frames per second. Useful for smooth PAL scrolling on a 50Hz CRT, and also fun for playing games at 60fps to match a typical LCD screen refresh - The default behaviour on CPU JAM was changed to "continue" to better match the behaviour of the real machines. Additionally a "CPU JAM" message will be displayed in the status bar - A "quit emulator" option was added to the CPU JAM dialog - The CPU JAM dialog now shows the number of the device whose CPU has crashed - Proper support for dual drives has been added - Relative file support on the filesystem device - Autostarting works from any drive (select the drive in the attach disk dialog) - Added support for 2nd and 3rd joystick button (potx/poty), currently only via keyboard and via unix joystick driver - Added mapping for the THEC64 joystick - New LT.Kernal emulation - New CMD-HD emulation - New CMD RAM-Link emulation - New D9090/60 emulation - New icons for the applications - We now use proper binary prefixes for memory sizes - Recalculate the palette parameters when the videochip type changes, now we can actually see the subtle color differences - Emulate a switch present on some compatible datasettes (not the Commodore ones). Turning the switch on makes the sound recorded on the tape audible - Fixed/improved "native" screenshots. It will now work with all videochips and always generate "best effort" results - The emulators will look for the config file at an alternative location first, before looking at the system wide location - for windows that is the location of the .exe files - for Linux that is ~/.vicerc - Fixed lightgun/pen emulation - use poty instead of potx for trigger for magnum lightphaser and inkwell lightpen - tweak lightphaser offset against a bunch of games - Handling of settings and resources was improved a bit: - always reset resources to default before loading a settings file - new "-addconfig" option (or "load additional settings") loads additional resources from a file without resetting to defaults before. this can be used to keep custom setups separate from the regular settings - Fixed sysfile search path order. The order now is $HOME/.local -> path-of-binary -> VICE_DATADIR - Fixed a bug in .tap file handling that caused some .tap files to not work in the preview widget(s) Build system - Add --disable-optimization (default=no) to make the buildsystem use -O0 for debugging. - 'make dist' no longer needs '--enable-static-ffmpeg' to generate a working tarball - Fixed support for the —disable-silent-rules/—enable-silent-rules configure arguments - Added --enable-sandbox-mode switch. This switch will tell GTK3 to use 'native dialogs' so we can properly support Flatpak and similar containers - Added -—enable-cmake to automatically generate cmake CMakelists.txt files for in-tree configured builds. Generating Xcode projects works, and this may allow generation of MSVC project files in the future - Add --enable-desktop-files for creating and installing .desktop files on Unix - Added --enable/disable-html-docs - Added --with/without-mpg123 (default=yes), makes MP3-decoding support optional - Added --with/without-ogg-vorbis - Added --with/without-flac (default=yes) - Update --with[out]-lame, make no default - Make jpeg and gif support default to no - Make using libpng the default, fail unless explicitly disabled - Make ALSA and Pulse default to enabled, make OSS default to disabled - Make MIDI support disabled by default - Make new 8580 filter default - Removed --disable-hwscale, always check for OpenGL with GTK3, error out when --disable-hwscale is used with SDL2 Properly report missing tools to generate docs: - Fail on missing pdftex when PDF docs requested - Checks for makeinfo and texi2dvi (from the texinfo package) and warns in the configure output at the end if they are missing, but will still build VICE Check presence of other tools instead of silently not using them: - Made dos2unix mandatory to avoid surprises - Fail if building for Windows and `icotool` is missing. It can be obtained by installing the `icoutils` package Some features have been deprecated and are now disabled by default: - Added --enable-x64-image option to enable X64 image support, which is now disabled by default - Added --with/without-fastsid switch to enable/disable the fastSID engine (default is off) Monitor - Completely new binary remote protocol for debuggers. The older hack was removed - see the documentation for details - -moncommands finally work as originally intended and supports all monitor commands now. That means there are subtle differences in how certain things work. one important thing is that by default it will use an initial break point just after "reset" - "-initbreak ready" can be used to place an initial wait for "ready", like autostart does, or "-initbreak reset" to break just after reset. For more details, read the documentation - 'stop' is no more ending up in recorded monitor command playback files - Support `cd ~` to change cwd to $HOME - Added 'mkdir' command - Aadded 'rmdir' command - Aadded "verify" and "bverify" commands to compare memory with a file - Aadded optional address to the `screen` command - `chis` shows the cycle count as well now - Aadded option to configure the number of lines used for chis - Aadded option to change the size of the scrollback buffer - Added "dummy" command to enable or disable whether break- and watchpoints trigger at dummy accesses or not - Check watchpoints in the order they were added, that makes the output in the monitor less confusing when more than one watchpoint triggers at a time - Show rasterline and cycle in both decimal and hex - Add 'q' as a shorthand for 'quit' - Improvements to the char/sprite display - use # over * for more contrast, show the memory value(s) alongside binary view and fix bug showing multiple sprites - "list", "load" and "save" do now work with the filesystem device - Drive numbers are now expected to be decimal - Add monitor dump function to m6821 core - Added info on head position/status to VIA io dump - The display now (optionally) refreshes after each monitor command. this is not cycle exact right now (only per scanline) - Fixed accessing cartridge memory - Improve expansion port mode status output - Fix io command to shows IO space in address order vdrive - The filesystem device now uses shortened filenames by default to increase compatibility - Disallow to silently overwrite existing files (optional, default is "no") - Implemented "save @" to overwrite files (but do not simulate the well known related bugs) - Basic support for REL files in the File System Device. (Using P00 format, or rather R00, is recommended) - Fix some BAM track allocation issues in 8050/8250 disk images - Avoid DISK FULL with 27 blocks free on .D80 / .D82. - For D80/D82 images, when reading the directory, use the correct block to fetch the disk's name from. This corrects a bad disk name in directory listings when using a vdrive - Added proper creation of d1m, d2m and d4m images, the resulting image has 1 native partition spanning the entire disk - When formatting or validating an 8050 or 8250 image, the header sector wasn't flagged as allocated. This resulted in VICE hanging when creating more than 80 files on the disk True drive emulation - More realistic modelling of the floppy drive wobble - Changed lower limit for drive RPM to 260 and upper limit to 340 (ie +/- 40). This is slightly more than possible with a real 1541 CPU fixes - Prevent IRQ/NMI from being served by the CPU when it has JAMed - Perform all "dummy" accesses also in the non "sc" core - Changed magic constant for LAX#imm to 0xEE as required(!) VDC fixes - Emulate VDC's internal buffer, issues with RFOVDC plasma part are fixed - Several fixes for interlace, now vdcmodemania interlace parts all work and soci VDC test #5 works - Improved VDC-FLI handling, 3 byte attribute offset doesn't always apply, fixes vdc-mcm demo and vdcmodemania fli part - Fix issue with wrap around of VDC ram affecting vdcmodemania fli part - Fixed VDC reg #28 bit #4, it sets the addressing mode, it does not actually reflect the amount of ram installed - Correct aspect ratio for PAL or NTSC - Screen is resized automatically on PAL/NTSC change - Corrected size of saved screenshots or videos - Correct handling of unused bits in some registers - Corrections and enhancements to monitor "io d600" dump SID fixes - Fixed the filter saturation - Noise writeback fixes - Envelope regression fix - Fix the coefficients for the resid external filter - Rough implementation of the shift register and waveform zero bitfade - Added 4 possible additional SID chips for a total of 8 (x64*/xscpu64/x128 only) C64 fixes - Enable/disable datasette/tapecart as needed on autostart - Several new cartridge types added: - The 'ZIPP-CODE 48' cartridge - The polish 'blackbox v8' cartridge - The polish 'Blackbox V3' cartridge - The polish 'Blackbox V4' cartridge - The polish 'Blackbox V9' cartridge - The 'REX RAM-Floppy' cartridge - The czech 'BIS-Plus' cartridges (2,4,8kb variants) - The polish 'SD-BOX' cartridge - The 'MultiMAX' cartridge - The argentinian HERO bootleg cartridge - The "GMod3" cartridge - Action Replay fixes: - When reading from IO1 area when AR5 is enabled, the value currently on the bus will get written to the register, causing the famous bug/crash - Handle the broken mode 0x22 and emit a warning on potentially problematic reads - Retroreplay fixes: - Allow reading back the status of the freeze button - Fix reads from IO1 when the clockport is not active. - Handle the somewhat broken mode 0x22 like on real retro replay - Nordic Power fixes: - Fix writing to cartridge ram in mode 0x22 C128 fixes - FD2000/4000 work again, including burst mode VIC20 fixes - Added handling for 32k cartridge files that contain blocks 1,2,3 and 5. - Fixed megacart nvram addressing - External audio filter fix
Speccy v5.6
19:44, 25-12-2020
Zykon
Обновился эмулятор ZX Spectrum - Speccy.
- No longer showing "Open File" dialog when Speccy-Windows starts - Added "Hardware | Paste Clipboard" option to Speccy-Windows - Fixed clearing file associations in Speccy-Windows - Command line options should now be accessible in Speccy-Windows
Добавлен хак DUNE-II TOURNAMENT EDITION
17:44, 20-12-2020
Kisa
В
Sega Mega Drive\Прочее
добавлен хак Dune II -
DUNE-II TOURNAMENT EDITION
который расчитан на игру друг против друга по интернету.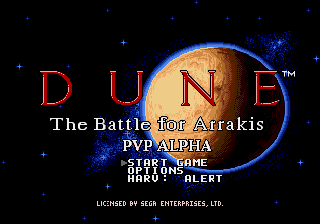 Stella v6.5

Stella v6.5

Stella

Ootake

FCEUX

FCEUX

puNES

puNES

Hatari

Hatari

Hatari

melonDS v0.9.1

melonDS v0.9.1

melonDS v0.9.1

VICE

VICE

VICE v3.5 (source)

Speccy

Speccy

PCem