Kaillera server:
gs.emu-land.net:27888
Mednafen server:
gs.emu-land.net:4046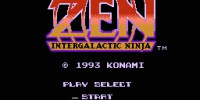 VICE v3.6.1
17:01, 25-01-2022
Zykon
Состоялся релиз VICE v3.6.1 эмулятора Commodore 64
General - Fixed sound buffer underrun behaviour, it will now cause a small glitch and no longer disable sound or flood the log with warnings - Do not write the log to a file instead of stdout when stdout is already redirected to a file or pipe, so we can do just that on the shell - At exit, put quotes around parameters of the regenerated command line options so eg filenames with spaces in them will not break it - Suppress warnings about duplicated labels when playing back monitor commands to make mrsid a happy bunny - For cartridges that contain RAM that can be loaded from (and saved to) a file, do not init RAM on powerup if backed up by a file (mimic battery backup) - Do not clear the keyboard input when a 'reset' hotkey was pressed. this allows to "hold" keys when pressing reset, for example "run/stop" when resetting FC3. Note that this still is limited by various other things, like the keyboard mapping and keys reserved by your window manager - FFMPEG recordings now default to mp4/h264/AAC instead of some divx avi bullshit - On smart attach automatically change the drive type also when not autostarting - In some cases the wrong drive was selected automatically on smart attach - Fixed sampler file loading Build system - Version x.y.0 builds will now generate a version number of x.y (no .0). Additionally, support for semver style build labels has been added, allowing versions such as 3.6-beta, 3.6.1-beta, etc - Make configure check for *both* avresample and swresample, prefer swresample - MacOS bindist support for bundling avresample C64 fixes - Added belgian/dutch keymap provided by sorex - Added support for the 21sec backup parallel cable - Set default ram size for ramlink to 16mb, enable it on ROM attach - Fix ramlink API calls for slot0, add missing ROM image setting to UIs C128 fixes - Various MMU mapping fixes GTK3 fixes - Tracked down and helped fixing an upstream GTK bug that made VICE crash on any keypress under certain conditions, making VICE work again for Jazzcat - Fixed default joystick/gamecontroller mappings on Windows/Linux/MacOS - Fixed mapping logic to handle multiple events and duplicate mappings correctly - Allow negative coordinates for windows, this should fix restoring the window position that was broken on some multi-monitor setups - Monitor: remember and restore VTE window size and position - Make the monitor window "remember" its position and size between invocations - Allow setting the position and size via command line, using `-monitorxpos`, `-monitorypos`, `-monitorwidth` and `-monitorheight` - Position and size is saved along with the settings - Made joystick/control port tabs only show the extra ports when they are available - Mouse pointer changes shape when hovering over clickable status bar items - CPU speed / FPS settings added to the main menu - Correctly use the LED colors for drives > 8 - Fixed drive/tap popup menu labels, only display "#8:0" etc if the drive is a dual drive device in the context menus and directory popup menus. Only show "Directory of tape #1/#2" in xpet, show "Directory of tape" in other emulators - Added statusbar led for shiftlock - Added clickable 40/80colums LED to x128 - Added clickable LED for the CAPS aka DIN/ASCII key in x128 - Properly update both keyboard debugging widgets on x128 - Don't grey-out sound setting widgets when sound is disabled, so configuration can be changed before enabling sound again - Various fixes related to the new hotkeys feature: - Allow for a few more modifiers when setting hotkeys - Filter certain modifiers that are only getting in the way (eg numlock) - Remove old hotkey from the table when redefining - Make Return/Enter trigger Accept in the dialog, make Escape trigger Cancel - Only show actions that have a corresponding menu item - Use hardware keycodes to figure out the key that was pressed. fixes eg the situation on macOS that hotkeys could not be defined because they produce various symbols SDL fixes - Fixed mapping logic to handle multiple events and duplicate mappings correctly macOS fixes - Fixed macOS bindist not working if placed in path with a space in it. Also the runtime cwd will now default to the user's home directory, unless launched using the CLI scripts in the root bin folder in which case the current cwd will be preserved - Gtk3: added MacOS specific .vhk (hotkey) files - FFMPEG recordings now work on Apple Silicon binary distributions - The launcher .app apps no longer require Rosetta on Apple Silicon
Мануал для [XBOX] Far Cry Instincts Evolution [PAL]
В библиотеку добавлен мануал для игры Far Cry Instincts Evolution [PAL] для консоли Microsoft XBox от пользователя Witch.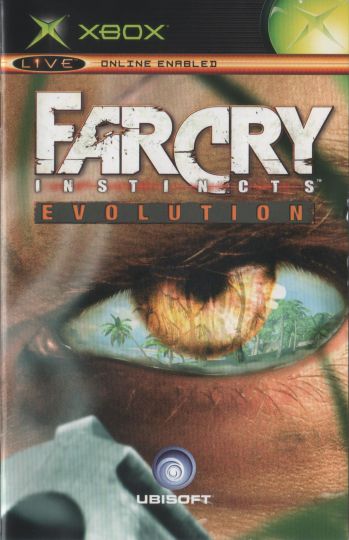 EightyOne V1.25
19:42, 21-01-2022
Zykon
Обновился эмулятор ZX Spectrum - EightyOne
- Resolved an issue affecting specific pseudo hi-res display driver implementations that would cause the first line to mis-aligned
Mednafen 1.29.0
18:29, 19-01-2022
Zykon
Обновился мультисистемный эмулятор Mednafen.
- Added support for playing the SCSP-generated music from most Sega Model 2A, 2B, 2C, and 3 arcade games - PCE: Fixed a memory initialization bug that could cause graphics glitches after the explosion of the first boss in "R-Type" - PCE, PCE-Fast: Fixed unreadable black letters in "Order of the Griffon"'s password entry screen - SNES: Fixed broken emulation on little-endian PPC64 due to endianness misdetection - SNES-Faust: Fixed S-DSP pitch modulation being half as strong as it should be - VB: Fixed a VSU modulation emulation inaccuracy that severely distorted some sound effects in "Virtual Boy Wario Land"
Записи прохождений и Секреты
13:29, 19-01-2022
Gennadiy_Master
1. Добавлены новые записи в "коды/читы"
2. Новые записи прохождений:
FDS
Monty on the Run - Monty no Doki Doki Dai Dassou (J)
Game Boy
Batman (JU)
Batman - The Animated Series (U)
Dirty Racing
Megaman V (U) [S]
Milon's Secret Castle (U)
Puyo Puyo (J) [S]
Shantae (U) [C] [rus_Chief-Net]
Simpsons, The - Night of the Living Treehouse of Horror (U) [C]
NES
Cocoron
Jumpin' Kid - Jack to Mame no Ki Monogatari (J)
Makaimura (J)
Mappy-Land (U)
Yo! Noid (U) [T+Rus]
Хаки и новоделы -
http://www.emu-land.net/consoles/dendy/movies/hack
:
Kira Kira Star Night DX (J)
RoboCop (Texas Edition)
SNES
Mickey to Minnie - Magical Adventure 2 (J) - 2 players
Ghost Chaser Densei (J) - 2 players
GBA
Prehistorik Man (UE) (M6) [T+Rus]
Хотите добавить в раздел свое прохождение? Нет проблем! Пишите на
gennadiy_master@mail.ru
FCEUX v2.6.1
08:54, 18-01-2022
Zykon
Вышла новая версия одного из лучших эмуляторов NES (Famicom, Dendy).
GUI Improvements and Bug Fixes - Fixed Qt cursor override stack overflow issue. Code now properly calls QGuiApplication::restoreOverrideCursor following QGuiApplication::setOverrideCursor - Fixed application crash when attempting to open/close the CDL window more than once - Fixed inverted vertical scrollbar on Qt Trace logger. Added page up/down key shortcuts for Trace logger viewport - Added an optional splash screen at startup. Splash screen defaults to off and can be enabled in GUI config dialog RAM Search Improvements and Bug Fixes - Changed Qt RAM search logic to skip over RAM mirrors. Changed GUI to allow for searching of RAM, SRAM, and ROM regions to be individually selectable Build Improvements - Applied cmake SOURCE_DATE_EPOCH patch for reproducible builds Windows Build Dependency Upgrades - Upgraded to SDL version 2.0.20 - Upgraded to ffmpeg version 5.0
puNES 0.108
18:40, 29-12-2021
Zykon
Эмулятор puNES обновился до версии 0.108.
- Updated translation from Crowdin - Added Chinese translation - Added an option to show frames and lags counters - Rewritten the audio of the VRC7 - Implemented the project "Cycle-accurate emulation of Yamaha OPLL" - Updated the icon and the banner of the info page - Increased compatibility with OpenGL shaders - Implemented the ability to select the resolution of the fulscreen - Added the option to automatically set the refresh rate based on the region of the rom used (50/100Hz for PAL/Dendy roms, 60/120Hz for NTSC) if the monitor supports them. The rewriting of the fullscreen management allowed to correct some bugs present for a long time - Fixed initial positioning of the emulator window - Implemented the ability to view the menu bar in fullscreen mode through a configurable shortcut (default is ALT+M) - Implemented the double click management on the menu bar - left button hides toolbar and statusbar - right button hides the whole gui - Now it's possible to use the ESC as a shortcut - The code is now QT6 compatible - Added the ability to customize NTSC filters in video settings - Fixed the aspect ratio of the NTSC filters in fullscreen mode - Updated to FFmpeg 4.4 - Fixed video recording in HENC format at high quality - Added support for the Opus audio format in audio recording - Added an option to change CPU/PPU alignment at power-up/hard reset - Added this 3 options for the Famicom Disk System - "Insert disk 1 side A at power-up/reset" - "Switch the disk/side automatically" - "Use fast forward when loading the BIOS or disk/side" in the "Settings->General". They are activated by default and do what is written in the description - Now, by default, only one instance of the emulator is allowed to run - Added the management of the double click when selecting a rom from a compressed archive - Fixed inversion of controller mode NES/Four Score - Added the cmd line option "--hidden-gui" to start the emulator with hidden GUI (useful for frontends) and that it's also possible to do with the shortcut ALT+G - Rewritten overlay and widget for save slot selection and increased the number of slots to 12 - Added an option to re-enable the sprite limit when a game needs it - Added support for subtitles of TAS videos. They will appear in the info bar with center alignment - Rewritten the cheat editor to make it easier and more manageable - Added sample rates of 96000 and 192000 and improved the selection of the sample rate of audio codecs that don't provide information about those supported - Rewritten the input management through gamepads and joysticks - Added multithreading management - In the Linux version added the dependency to libudev - Increased the emulation speed by 7-10% - Eliminated (especially in the windows version) blocks and slowdowns of the emulation in the case of gamepads configured but not connected to the start of the emulator - Uniformed the management of inputs on all the various ports - Separeted joystick/gamepads configuration from the port configuration, now each gamepads will have its own configuration - Added an option to set the deadzone - Added a new tool: "Joypad/Gamepad Debug". With this you can see the info on the connected devices, it is also possible to disable the reading of certain axes and buttons from the gamepad status reading routine. In addition to debugging reasons, it is an option to be able to use gamepads that send incorrect values on some axis or button while still allowing their use - Added automatic recognition of the type of gamepad with relative configuration. Supported for now Steam Controller (only under Linux), Xbox 360 Controller and Playstation 3 (thx to Gianmarco Trentadue for for the donation) and 4 controllers which are the ones I had at my disposal. It should also work with Xbox One controllers but I couldn't check it as I didn't have any - NOTICE : All buttons bindings will need to be reconfigured - Fixed many many many other bugs
86Box v3.1
15:40, 24-12-2021
Zykon
Стабильная версия эмулятора 86Box обновилась до 3.1.
- Updated Russian translation ru-RU.rc - Fixed Olivetti M19 display bug - Fixed a translating error - Fixed a typo - Fixed a typo under cassette menu - Update simplified Chinese text - Lower required OpenGL version from 3.3 -> 3.0 - opengl: fix for shaders with version directive - Fix that POST card's message is disappearing when language/iconset change occurs - Fix null termination issue in opengl shader version replacement - Fix wrong copyright information - Error handling updates on OpenGL 3.0 renderer - Update Simplified Chinese translation - Made the translation more accurate - Fix window resizing not always working - Added QEMU's fifo8 code - More Joysticks - Uart - Add support for a joystick port at 0x209 - Update pt-BR.rc - Assorted fixes and improvements - Added Kingston MC64 memory expansion card (adf 71d0) which allows - Updated and standardized Simp
mGBA v0.9.3
18:21, 18-12-2021
Zykon
Обновится эмулятор GBA - mGBA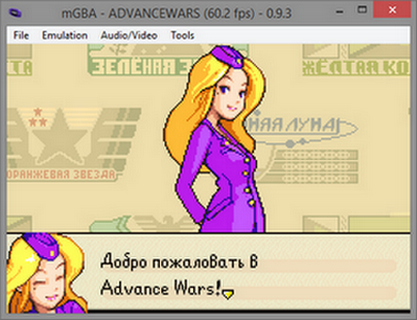 Emulation fixes: - GB I/O: Fix incrementing SGB controller when P14 is low - GB Video: Render SGB border when unmasking with ATTR/PAL_SET - GBA SIO: Fix SI value for unattached MULTI mode - GBA Video: Fix backdrop color if DISPCNT is first set to 0 - GBA Video: Don't iterate affine backgrounds when disabled - GBA Video: Delay enabling backgrounds in bitmap modes Other fixes: - ARM Decoder: Fix decoding of lsl r0 - FFmpeg: Don't attempt to use YUV 4:2:0 for lossless videos - GB Video: Fix memory leak when reseting SGB games - GBA: Fix out of bounds ROM accesses on patched ROMs smaller than 32 MiB - GBA: Fix maximum tile ID in caching for 256-color modes - GBA Video: Fix cache updating with proxy and GL renderers - Libretro: Fix crash when using Game Boy codes - mGUI: Fix crash if autosave file can't be opened - Qt: Remove potentially deadlocking optimization - Qt: Fix corrupted savestate and fatal error text - Qt: Fix sprite compositing when sprite tiles go out of bounds Misc: - GBA I/O: Update KEYINPUT in internal I/O memory - SDL: Use SDL_JoystickRumble where available - Wii: Add adjustable gyroscope settings