Kaillera server:
gs.emu-land.net:27888
Mednafen server:
gs.emu-land.net:4046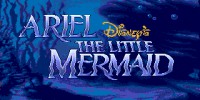 Speccy v4.6
16:18, 14-12-2017
Zykon
Обновился эмулятор ZX Spectrum - Speccy.
- Fixed DirectInput joysticks support in Speccy-Windows. - Made directional pads work on XBox gamepads.
Cemu v 1.11.2
17:33, 13-12-2017
Zykon
Обновился эмулятор WiiU - Cemu.
- Improved compatibility - Graphic bugfixes - Improved Amiibo support - Various smaller tweaks and new features
fMSX v5.2
09:49, 13-12-2017
Zykon
Обновится эмулятор MSX - fMSX.
- Fixed DirectInput joysticks support in fMSX-Windows. - Made directional pads work on XBox gamepads.
Fuse v1.5.0
18:11, 12-12-2017
Zykon
Обновился эмулятор ZX Spectrum - Fuse.
Debugger improvements: - Ensure conditional timed breakpoints work correctly (Philip Kendall). Miscellaneous improvements: - Autoload snapshots replaced by a "phantom typist" which types LOAD "" or similar. - Alkatraz loaders (e.g. Cobra and Fairlight) are now accelerated (Philip Kendall).
Обновился эмулятор старого x86-совместимого железа.
PCem v13 released. Changes from v12 : New machines added - Atari PC3, Epson PC AX, Epson PC AX2e, GW-286CT GEAR, IBM PS/2 Model 30-286, IBM PS/2 Model 50, IBM PS/2 Model 55SX, IBM PS/2 Model 80, IBM XT Model 286, KMX-C-02, Samsung SPC-4200P, Samsung SPC-4216P, Toshiba 3100e New graphics cards - ATI Video Xpression, MDSI Genius New sound cards added - Disney Sound Source, Ensoniq AudioPCI (ES1371), LPT DAC, Sound Blaster PCI 128 New hard drive controllers added - AT Fixed Disk Adapter, DTC 5150X, Fixed Disk Adapter (Xebec), IBM ESDI Fixed Disk Controller, Western Digital WD1007V-SE1 New SCSI adapters added - Adaptec AHA-1542C, BusLogic BT-545S, Longshine LCS-6821N, Rancho RT1000B, Trantor T130B New network adapters added - NE2000 compatible New cross-platform GUI Voodoo SLI emulation Improvements to Sound Blaster emulation Improvements to Pentium timing Various bug fixes Minor optimisations Thanks to AmatCoder, basic2004, bit, dns2k, ecksemess, Greatpsycho, hOMER247, James-F, John Elliott, JosepMa, leilei, neozeed, ruben_balea, SA1988 and tomaszkam for contributions towards this release.
PicoDrive 1.92.2
20:04, 10-12-2017
Zykon
Обновился эмулятор (Megadrive / Genesis / Sega CD / Mega CD / 32X / SMS) PicoDrive - для PSP
- Fix graphical issue: black/shadows bands when use accurate renderer in some games like: Fantastic Dizzy, Test Drive 2, Sonic 3d Blast, Subterrania etc (provisional fix) - Fix fps issue when use sometimes vsync for PAL games (provisional fix) - Fix sound issue when use frequencies below 44khz for NTSC games (provisional fix) - Fixed upper limit for CPU clock - Various compatibility and bug fixes - Some assembly modules have been disabled because they are outdated. Will be reactivated in the future
melonDS v0.6
17:18, 07-12-2017
Zykon
Новый развивающийся эмулятор Nintendo DS
- don't fail completely if SDL haptic init fails (bentley) - fail gracefully when ROM loading fails - support Unicode filenames under Windows - FPS counter is back (sorry!) - allow Windows file picker to navigate through shortcuts (instead of trying to load the shortcut as a ROM) - screen layout/sizing/scaling modes, screen gap, rotation - toggle for screen linear filtering - add support for 8bit GXSTAT accesses - reset IE/IF properly - fix sound capture/playback for things like surround
DSP Emulator v0.18
18:02, 06-12-2017
Zykon
Освежили мультисистемный эмулятор DSP Emulator
General +CPU engine: Fixed reset state when is asserted (not pulsed) +M6502 CPU: Set BRK flag disabled on reset +M68000: Added M68010, and changed some opcodes +Slapstic: Enhanced some functions, added more revisions +Atari MO: Added Atari sprite system +Palette engine: added a function for 4bits+intensity palette generator Iron Horse +Updated to version K Gauntlet HW +Gauntlet: Completed driver, added video, sprites, audio and controls +Gauntlet II: Added driver with sound Atari System I +Peter Pakrat: Basic driver
VGBA v5.7
18:01, 01-12-2017
Zykon
Обновился эмулятор GameBoy Advance - VGBA.
- Fixed rotated backgrounds bug (scenery in Top Gear Rally, etc). - Fixed default window position to the middle of the screen in VGBA-Windows. - Fixed DirectInput joysticks support in VGBA-Windows. - Made directional pads work on XBox gamepads.
Steem SSE v3.9.4
09:55, 01-12-2017
Zykon
Обновится эмулятор Atari ST - Steem SSE
v3.9.4 Features - Dongles: Jeanne d'Arc (French). - A DirectDraw build of the Boiler is now available. - Notice: Option 'Alt YM2149 emu' (MAME-like PSG emulation) moved to sound page. Option 'Machine/Wake-up' is now persistent (and the default is STE demo-friendly as requested). v3.9.4 Emulation improvements - CPU: STOP timing and behaviour (Audio Sculpture, thx ijor, npomarede and troed). v3.9.4 Bugfixes / Refactoring - Can recover from a BLIT ERROR and from 6301 crash in some cases. - Video rendering of STE hscroll with normal borders (We Were "distorter"). - Sound: STE DMA sound in 16bit mono. Pro Sound Designer in 16bit (Wings of Death, Lethal XCess STF). - CPU: RTE check new PC for crashes. BTST timing (Phaleon/Chaotic Motion Interferer). - GLUE: Timer B in shift mode 0 or 1 on a monochrome display (Audio Sculpture). No left border and no-prefetch hscroll (Hard as Ice) - FDC: Only type 1 commands can be changed while the drive is spinning up (Froggies Over The Fence). Run commands even if current drive isn't connected (Audio Sculpture STF) - WD1772: Negate motor line on reset (Audio Sculpture SCP - undoubtly the star program of this release if you see all the fixes it caused). Reload first rev at first opportunity (Turrican SCP 2 revs). - MFP: Reading a timer when it just looped (Froggies Over The Fence back to menu after disk 2). Make MFP timer latency one cycle longer (Sadeness on STF WU1). - 6301: Mouse movement in high resolution and when the ST is much accelerated. Option C1 compatible with non-English keyboards and key combinations.

Speccy v4.6

Speccy v4.6

Cemu v1.11.2+cemuhook

fMSX v5.2

fMSX v5.2

Fuse v1.5.0 (src)

Fuse v1.5.0

PCem

PicoDrive for PSP v1.92.2

BGB v1.5.6

melonDS v0.6

melonDS v0.6

DSP Emulator v0.18

PPSSPP 1.5.4

VGBA v5.7

VGBA v5.7

Steem Engine SSE v3.9.4

WinFellow v0.5.6.1041

Nova v0.1.6

iNES v5.1

iNES v5.1