Kaillera server:
gs.emu-land.net:27888
Mednafen server:
gs.emu-land.net:4046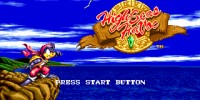 fMSX v5.1
17:55, 19-10-2017
Zykon
Обновится эмулятор MSX - fMSX.
- Added multiple monitor support to fMSX-Windows. - Fixed disappearing window in fMSX-Windows. - Fixed best full-screen mode detection in fMSX-Windows. - Fixed window flicker that appeared after recent Win10 updates. - Moved disk and cartridge options to "Hardware" menu in fMSX-Windows. - Switched fMSX-Linux to using PulseAudio sound. - Updated old PulseAudio driver for 64bit Linux.
BlastEm v0.5.1
17:05, 19-10-2017
Zykon
Обновился эмулятор BlastEm.
New Features - Drag and Drop is now supported for loading ROMs - Save states are now supported for SMS games - Texture scaling method (linear or nearest neighbor) can now be selected in both renderers - Menu now filters files based on a configurable extension list - Lock on carts (Sonic & Knuckles and XBAND) can now be loaded via the menu - ROMs can be reloaded via a hotkey (defaults to F5) - Last path visited in the menu is now saved between runs (can be turned off via config) - Window height can now be specified in the config file Bugfixes - Default shader doesn't look like garbage in interlaced mode anymore - Framebuffer pointers are properly released and reacquired on context switch (no more LOCKRECT errors) - ROMs specifying SRAM at the normal RAM address no longer cause a crash - Fixed an edge case in the s(tep) debugger command - Entering the option menu in Dragon's Fury no longer results in a fatal error in 32-bit builds - Screen is properly cleared so garbage will not appear when the window does not match the emulated display size - Fixed a regression in XBAND keyboard support Accuracy/Completeness Improvements - Locking on Sonic 3 to S&K will now use Sonic 3's save RAM - Locking on a 4MB cart to S&K will now behave like on hardware - Support for several X-in-1 bootleg carts has been added - DMA from byte-wide SRAM now yields correct results - VScroll is now latched earlier in the line (fixes minor glithces in Top Gear 2 and Skitchin) - Sega/SSF2 mapper support now handles homebrew that uses SRAM - ODD flag timing now matches hardware - V counter as read from HV port is now correct in single-resolution interlace mode Other Changes - Added a "subtle" CRT shader contributed by AnaГ«l Seghezzi - Mouse is now only captured if an emulated mouse is plugged in to the emulated system - Missing mapping warnings will only be displayed for the first mapping of a controller - Save states now default to a format native to BlastEm - Remaining I2C EEPROM games have been added to the ROM DB - When not specified, height now respects the aspect setting rather than assuming 4:3 - Pre-combined S&K ROMs and large (>2MB) S&K hacks should now work - Using ui.exit (default Escape) can now be used to cleanly cancel a load ROM or savestate action - Save states are now allowed in a more extensive range of Z80 states, fixing save state saving in some games
VBA-M v2.0.1
17:49, 14-10-2017
Zykon
Обновится эмулятор GBA - VBA-M
Added - initial installer script - gitter.im badge in readme - 32bit cross compiling support on 64bit linux - added support for GNUInstallDirs to cmake - Include new translations from transifex - Added WxWidgets ABI compiler check - Add linux Joystick reference to issue template - Add #include for std::ceil() Changed - Fix 2xSaImmx.asm linking issue - cmake: default to ENABLE_ASM_CORE=OFF - libretro merging from upstream libretro fork. - better fix for clipped video in GL Fullscreen. - Fix flibc crash: add log message on fopen failure - fix gameboy header-detection in libretro interface - hotfix for potential buffer-overflow - delete memory in common/array.h on destruction - SDL: improve error msg for unwritable config - SDL: fix deflt bat saving, improve dir checking - fix portability issue with strerror_r() - Windows doesn't have sterror_r - wx/wxvbam: fix GetAbsolutePath - fix a memory leak due to wrong syntax - regenerate translation files - fix errors reported by SUSE's post build linter - SUSE Lint: fix a few classes of warnings - let cmake escape -D preproc. definitions - fix memory viewer xrc on wx 3.1+ - Improving README - SoundSDL: lock conditional code cleanup - remove the default F11 keybinding for save state - hopefully fix resize artifacts on game panel - soundSDL: write silence when paused - cleanup SoundSDL #139 #130 #97 #67 #65 #46 #47 - document how to provice symbolic backtraces - "no throttle" fixes/cleanup - only use -mtune=generic on x86/amd64 - installdeps: use -j$(nproc) not -j8 in info - use -fabi-version=2 for GCC turn off LTO - installdeps: minor refactoring/cleanup - improve Wx GCC ABI check - minor improvements for Wx Compile tests - fix wx ABI check for Win32/MinGW - installdeps: fedora fixes, including m32 - cmake: wx and cross compiling fixes - restore wx 2.7 compat, improve string processing - rename CMakeScripts/ to cmake/ - work around gcc lto wrappers bug with gcc 7.x - update README.md - remove doctoc title from README.md TOC - improve win32 dependencies git submodule handling - use num cpu cores to parallelize LTO link with gcc - fix huge app icon in Win volume settings - fix deadlock in SoundSDL:deinit() - added executable extension for sdl binary - default LTO to off on 64bit MinGW - minor code cleanup - deps: dont check result of apt-get update - read version and subversion info from Git - fix error and version info in shallow git clones - refactor/cleanup GitTagVersion.cmake Removed - Cairo Renderer: it never performed well to begin with
Fuse v1.4.1
18:40, 11-10-2017
Zykon
Обновился эмулятор ZX Spectrum - Fuse.
Emulation core improvements: - Improvements to the loader acceleration code to reduce errors - Blood Brothers, City Slicker, Driller, Dynamite Dan, Games Compendium (by Gremlin), Joe Blade II, Kokotoni Wilf, Powerplay, Saboteur, Trapdoor and Zanthrax now all load successfully (thanks, windale and ub880d) (Philip Kendall). - Multiface 3 returns values stored from ports 0x1ffd and 0x7ffd (thanks, Fredrick Meunier) (Sergio Baldoví). - Set contention for DivIDE/DivMMC EPROM memory and clear data to 1's (Sergio Baldoví). Debugger improvements: - Allow an exit code to be specified when using the "exit" command (Philip Kendall). - Add new "tape:microphone" and "spectrum:frames" system variables to allow access to the current tape level and frame count since reset (Philip Kendall). Deprecated features removed: - All Z80 variables in the debugger must now be referenced as "z80:NAME" rather than just "NAME" e.g. "set z80:af 0x1234" rather than just "set af 0x1234" (Philip Kendall). Miscellaneous improvements: - Support XCode 9 SDK in CoreAudio driver (Fredrick Meunier). - Correct enabling of ide slave menu item (Fredrick Meunier). - Add *.mlt as an allowed filetype to file selectors (thanks, jonesypeter) (Fredrick Meunier). - Add null UI for use in automation tests (Philip Kendall). - Ensure null UI is not overridden by GTK+ UI (Sergio Baldoví). - Fix detection of libspectrum capabilities (Sergio Baldoví). - Remove C11 typedef redefinition of divxxx_t (Fredrick Meunier).
higan v105
17:43, 07-10-2017
Zykon
Обновился эмулятор SNES - higan.
- higan: many improvements to Emulator::Interface to support forks/frontends - higan: refreshed program icon - icarus: new program icon - Game Boy Advance: slight emulation speedup over v104 - Game Boy Advance: synchronize APU FIFO updates better - Mega Drive: added automatic region detection [hex_usr] - Mega Drive: support 8-bit SRAM - Game Boy Advance: fixed bug when changing to THUMB mode via MSR [MerryMage] - Master System: fix bug in backdrop color and background 0 priority [hex_usr] - Mega Drive: backgrounds always update output priority bit [Cydrak] - Mega Drive: emulated interlaced video output - Mega Drive: emulated shadow/highlight mode [Cydrak] - Super Famicom: auto joypad polling clears the shift register when starting - Super Famicom: added new low-entropy RAM initialization mode to more closely match hardware - Game Boy Advance: rumble will now time out after being left on for 500ms - ruby: improved rumble support in udev input driver [ma_rysia] - M68K: move.b (a7)[+/-] adjust a7 by two - M68K: illegal/lineA/lineF opcodes do not modify the stack register - Mega Drive: emulate VIP status bit - uPD7725: improved emulation of OV1/S1 flags [byuu, AWJ, Lord Nightmare] - uPD7725: improved handling of DP, RP updates [Jonas Quinn] - Super Famicom: improved emulation of mosaic effects in hires, interlace, and offset-per-tile modes [byuu, Cydrak] - ruby: improved Direct3D exclusive mode monitor selection [Cydrak] - Super Famicom: fixed save state bug affecting SuperFX games [Cydrak] - Mega Drive: added workaround for Clang compiler bug; allowing this core to work on macOS [Cydrak, Sintendo] - higan: hotkeys now also trigger when the main window lacks focus yet higan is set to allow input on focus loss - higan: fixed an edge case where int16_t <> double audio conversion could possibly result in overflows - higan: fixed a crash on macOS when choosing quit from the application menu [ncbncb]
Ootake v2.86
19:46, 06-10-2017
Zykon
Обновился эмулятор Turbo Grafx-16 - Ootake.
- "Configure Open Button" was added to "Input-> Configure" menu. You can change the shortcut key for opening the game file ([O] key and [P] key) to any key. - "Configure" was added to the top of the "Input" menu, and the menu was tidied up. * However, this is still complicated. Although it may become next year, I will make a special form for controller setting. - "Adjust Old CD-ROM2 Speed (Super Darius)" added to "Setting-> Improve" menu. When this is checked, in "Super Darius", at the game start and the boss appearance etc., the CD access time is adjusted to the wait time equivalent to that of the first (old white machine) CD-ROM2 System. When this check is removed, the wait time will be as short as PC Engine Duo ( default). - When a game for ARCADE Card is played, if Resume-Mode ("File-> Set Resume" menu) is set, if "CD-ROM-> Play with Non ARCADE Card" menu is executed, the bug that the game stopped (occurred from v2.85) was fixed. * I think that this is a rare case, but if this trouble makes it impossible to continue the game, please play the continuation from state save data. Or, please reset using [F1] key, load from backup RAM (save data in the game) and continue the game. - Additionally, a detailed part has been improved and corrected.
Cemu v 1.10.0
06:30, 03-10-2017
Zykon
Обновился эмулятор WiiU - Cemu.
- New audio backend - Customizable path for mlc01 directory - RDTSC timer (smoother gameplay, better audio) - Bug fixes
mGBA v0.6.1
17:09, 02-10-2017
Zykon
Обновится эмулятор GBA - mGBA
Bugfixes: - GB, GBA: Fix crashes when attempting to identify null VFiles - GB, GBA: Fix sync to video with frameskip - GB, GBA Savedata: Fix savestate-related save overwriting (fixes #834) - GB Audio: Fix NRx2 writes while active (fixes #866) - GB Core: Fix palette loading when loading a foreign config - GB MBC: Pocket Cam memory should be accessible without enabling - GB MBC: Fix SRAM sizes 4 and 5 - GB MBC: Fix RTC initialization (fixes #825) - GB MBC: Fix RTC loading when file size is off - GB Memory: Initialize peripheral pointers - GB Memory: Prevent accessing empty SRAM (fixes #831) - GB Memory: Fix HDMA count starting in mode 0 (fixes #855) - GB Memory: Actually load latch time from savestate - GB Serialize: Fix deserializing video STAT - GB Video: Fix 16-bit screenshots (fixes #826) - GB Video: Fix potential hang when ending mode 0 - GB Video: Fix read mode when enabling LCD - GBA: Reset active region as needed when loading a ROM - GBA: Fix keypad IRQs not firing when extra buttons are pressed - GBA BIOS: Use core's VRAM variable instead of renderer's - GBA Cheats: Fix PARv3 multiline blocks (fixes #889) - GBA I/O: Fix reading from a few invalid I/O registers (fixes #876) - GBA Savedata: Fix 512 byte EEPROM saving as 8kB (fixes #877) - GBA Savedata: Fix size of SRAM saves (fixes #883) - GBA Video: Fix broken sprite blending hack (fixes #532) - Python: Fix importing .gb or .gba before .core - Qt: Fix command line debugger closing second game - Qt: Fix LOG argument order - Qt: Fix timezone issues with time overrides - Qt: Fix sprite export pausing game indefinitely (fixes #841) - SDL: Fix potential race condition when pressing keys (fixes #872) Misc: - CMake: Fix CPack dependencies for libpng 1.6 - GBA: Detect hardware for Pokémon FireRed ROM hacks - GBA Cheats: Improve detection of raw cheats - Qt: Don't rebuild library view if style hasn't changed - Qt: Allow overrides to be saved before a game is loaded - Qt: Hide mouse immediately when loading - SDL: Fix 2.0.5 build on macOS under some circumstances - VFS: Make VFile.truncate work growing files on PSV (fixes #885)
Steem SSE v3.9.3
19:21, 30-09-2017
Zykon
Обновится эмулятор Atari ST - Steem SSE
v3.9.3 Features - Record to YM file. - 'Advanced Settings' option (D3D). When unchecked, other options are simplified. - New Option General/Mute sound when inactive. - Notice: 'Macros' option page renamed 'Record Input'. - When running a new version for the first time (based on existing ini if any), you get dialogs prompting you for a shortcut, home directories, etc. This is to give you a chance to update the link in the Start Menu, but it's optional and you may skip the rest too. v3.9.3 Emulation improvements - Anti-aliasing filter for YM2149 emu (option 'C2'). This improves the sound with all sample rates, at the cost of some CPU use (Star Trek). Thx Mike Perkins for the C++ class. - Hardware Hacks: *Support for Freeboot (disk side selector). *Support for STF hardware overscan (LaceScan and Autoswitch). *Support for STE YM/DMA sound mix fix, useful for Petari's little games ;) - STE paddles (thx Petari). v3.9.3 Bugfixes / Refactoring - Blitter start test (Great Giana Sisters STE). - 6301/ACIA emulation (Warp STX). - Removing some hacks in GLU/Shifter emulation. - Floppy drive emulation at fast speed (no snails) is more compatible (Exile, Super Hang-On, Lost Patrol, ...). - Multiple screens can have negative coordinates (D3D). - Fire button of STE joysticks. - Missing macro in OR.W Dn, (D-Bug 117). - WD1772: Wrong status after command $D0 (Rogue SCP). Trouble at Index Pulse (some dumps of Gunship SCP). - Lost on ST disks with <9 sectors (Wipe-Out-RPL, broken v3.9.0) - Black borders in monochrome mode (bug since the origins!) With borders, the screen isn't centred anymore, sorry about that, but centring caused timing problems. It is correct emulation. - Removed "multimedia" joystick support as it can cause crashes on some systems, only DirectInput is used now. - Record Input and Paste Text with option 'C1'. - Messed display when coming back from optional 16bit Fullscreen. - Slow Motion (broken v3.8.2). - Possible crash when loading a profile.

fMSX v5.1

fMSX v5.1

BlasEm 0.5.1

BlasEm 0.5.1

BlasEm 0.5.1

VBA-M v2.0.1

Fuse v1.4.1 (src)

Fuse v1.4.1

higan v105

Ootake v2.86

Cemu v1.10.0+cemuhook

mGBA v0.6.1

mGBA 0.6.1

mGBA v0.6.1

mGBA v0.6.1

Steem Engine SSE v3.9.3

Спектрамин v.1.01b

RockNES v5.54

Decaf

Mednafen 0.9.48