Kaillera server:
gs.emu-land.net:27888
Mednafen server:
gs.emu-land.net:4046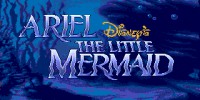 Speccy v5.4
22:35, 22-09-2020
Zykon
Обновился эмулятор ZX Spectrum - Speccy.
- Added support for loading and saving Sam Coupe Snapshot (.SCS) files - Added support for loading Sam Coupe Disk (.SAD) files - Added separate functions for loading and saving in default state format - Refactored code, moving snapshot loaders into separate source files - Refactored generic disk image library, adding .SAD loading and saving - Fixed palette changes between Sam Coupe and ZX Spectrum modes - Fixed autoplay starting when loading a palette on ZX128 - Added .SCS save option to Speccy built-in menu - Added "File | Save .SCS Snapshot" option to Speccy-Windows - Added drag'n'drop files functionality to Speccy-Windows - Graying out irrelevant save options in Speccy-Windows
RockNES v5.63
23:56, 14-09-2020
Zykon
Обновится эмулятор NES - RockNES
[mapper] - Fixed a bug in the MMC3 PPU IRQs (fixes Mega Man VI and others) [apu/nsf] - Added an option for DMC reversed bits decoding order - Fixed NSF track change in triple buffering mode - NSF mode no more allow changes to screen aspect ratio, or scanlines [graphics] - Fixed palette setting if an external palette was loaded - Fixed a problem with triple buffering (should run at normal speed) - Rollback for color style calculations - Changing the video resolution (using GUI dialog) now sets the game screen to 240p - Vertical retrace is now enabled by default [general] - Fixed program version number in the binary - Fixed a few obscure errors in the config file parsing - Added display of the percentage of frames per second - Code revision and rewrites for GUI dialogs - Removed a few debug leftovers, plus minor improvements and cosmetic changes - Documentation updated
EightyOne V1.18
21:41, 12-09-2020
Zykon
Обновился эмулятор ZX Spectrum - EightyOne
- Significantly improved timing accuracy of ZX81 SLOW mode. This used to run about 12% faster than it should. It is now near 100% - Pseudo hi-res ZX81 displays would appear with the top line a couple of pixels to the right of all subsequent lines. This has now been fixed
melonDS v0.9
17:53, 04-09-2020
Zykon
Обновился эмулятор Nintendo DS - melonDS
- JIT recompiler Brought to you by Generic (aka RSDuck), the new JIT recompiler enables melonDS to run much faster, and quite often reach fullspeed even when emulating DSi titles! There are a few settings you can try out to get the most out of this JIT. While it has been heavily tested and worked on, it's still imperfect. - DSi emulation This is the other flagship feature of this release: melonDS now emulates the DSi! You will need a NAND and firmware dump from your DSi, as well as augmented BIOS dumps (such as those that NO$GBA requires). I intend to release a BIOS dumper to make this easier. Do note that this is still experimental. For one, direct boot will not work under DSi mode. Not everything is running yet, either, but we're getting there. melonDS does not yet emulate some hardware like the DSi cameras (but on the other hand, emulates DSi wifi). melonDS has a small hack to bypass the region check. However, DSiware titles can't be run standalone yet, they will need to be installed to the NAND. - New Qt UI This means we get to do more without needing to work around the limitations that libui had. For the end user, this also means a bigger binary, but on the other hand, on Windows, all the dependencies are linked statically, so melonDS does not come with external DLLs anymore. The new interface adds features that were long requested: for example, you can open the emu settings dialog to point melonDS at your desired BIOS/firmware/etc files, without needing to move/rename them around. - Cheats This is another popular request, and here it is. melonDS lets you enter Action Replay codes to mess with your games in whatever ways you want. - DLDI melonDS now supports letting homebrew access files and directories on a SD card image. Note that for now, you will need to provide an image file, melonDS does not yet build such images on the fly like DeSmuME can do. Similarly, you can also use a SD card image to emulate the console's SD card in DSi mode.
Русский перевод Rockman ZX (NDS)
Пользователь нашего форума под ником
Тайки
(a.k.a. illuminor) выпустил перевод игры
Rockman ZX
, известной на западе под названием
Mega Man ZX
.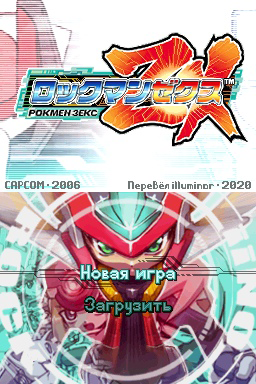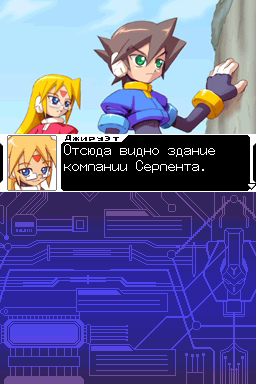 Узнать подробности, а так же скачать вы сможете по ссылке ниже:
Библиотека
19:31, 02-09-2020
Kisa
fMSX v5.8
01:21, 01-09-2020
Zykon
Обновится эмулятор MSX - fMSX.
- Will try opening tapes as read-only, if read-and-append fails - System ROM files location now defaults to where executable is - Fixed SHA1 computation when guessing MegaROM mapper type - ASCII16 mapper now preferred over ASCII8 when guess MegaROM type - Changed R-Type mapper type to ASCII16 - Changed DragonQuest 1 mapper type to GENERIC8 - Changed Animal mapper type to GENERIC8 - Changed T&E Soft Ashguine mapper type to GENERIC8 - Changed Royal Blood mapper type to ASCII8 - Refactored scaling and special effects framework - Optimized scaling for large screens and windows - Fixed fMSX-Windows behavior with multiple displays - Added tape option to "File | Open" dialog in fMSX-Windows - Added "Video | Interpolate Video | Linear Scaling" option to fMSX-Windows - Enabled "Video | Stretch Full Screen" option with effects enabled - Enabled "Video | Force 4:3 Screen" option with effects enabled
Hoxs64 v1.1.0.5
01:14, 01-09-2020
Zykon
Обновился эмулятор Commodore 64 - Hoxs64
- issue #4: cartridge system 3 fix plus other related cartridge register address comparison fixes - Corrected DirectX pixel sampler mode from D3D11_TEXTURE_ADDRESS_WRAP to use D3D11_TEXTURE_ADDRESS_CLAMP to fix graphical artifacts seen at the boundaries of the display area
Ootake v2.98
15:50, 31-08-2020
Zykon
Обновился эмулятор Turbo Grafx-16 - Ootake.
- Fixed the problem that the tempo of sound sometimes became fast for a few seconds immediately after opening a ROM image file when using the display refresh rate of 120Hz - It supported the operation with the display setting of refresh rate 240Hz. If the display setting of the Windows desktop is set to 240Hz, Ootake will also automatically operate at 240Hz. * At window mode - It also supports operation at refresh rates of 180Hz, 300Hz and 360Hz - "Full Screen 180Hz" and "Full Screen 240Hz" were added to the "Screen -> FullScreen Customize" menu. By default, it switches to 60Hz in FullScreen. If you have a display of 120Hz or more, you can play with low latency by setting here. If you have a display of 300Hz or higher faster than 240Hz, select "Full Screen 240Hz" (Ootake is optimized for 240Hz operation, so 240Hz operation is the best operation) - "MaxSize" was added to the "Screen" menu when playing in full screen. You can make the "game display screen" smaller even when playing in full screen. It can also be set by holding down [Alt] on the keyboard and pressing [1] to [5] - Full screen selection The default resolution has been adapted to recent PCs (wide display). [640x480, 800x600, 1024x768, 1366x768, 1920x1080, 1920x1200] - "Same Desktop (same resolution as the desktop)" has been added to the selected resolution of full screen. * Depending on the display, selecting the same resolution as the desktop (1920x1080 for a full HD LCD display) will reduce the display lag - The aspect ratio of the game screen has been finely adjusted to bring it closer to the actual ratio. Also, the aspect ratio of the window is kept at 4:3 even when the overscan area is displayed ([F12]key) - Added the SELECT button auto-fire function ("Input -> TurboButton SELECT" menu) - On the key config screen (black screen during key reception), described the precautions when connecting the game pad (when connecting the game pad, it is necessary to close this "black screen during key reception" once) - The operation speed when accessing the video chip (VDC) has been made closer to the operation of the actual machine. The problem (occurred in recent versions) that the audience at the bottom edge was not displayed on the screen at the start of the "Wonder Momo" stage (purple curtain) has been resolved - The sprite display processing part has been made closer to the operation of the actual machine. The problem (generated from v2.92) that the background of the continue screen of "Dragon Slayer Eiyuu Densetsu" is disturbed has been resolved - Move the operation speed and timing closer to the actual operation. Solved the problem that raster processing was disturbed (occurred in recent versions) in the demo of "Spriggan mk2" when starting the 8th stage - When "Private Eyedol" is started with "no arcade card", there is a bug (planned to be fixed) that it will stop in the raft puzzle scene in the cave. So, Ootake will boot it with the arcade card (extended RAM) enabled - The ROM image file of the BIOS is the same (exactly the same) in both "Super System Card 3.0" and "Arcade Card Pro", so in Ootake the arcade card compatible software also works with the ROM image of "Super System Card 3.0". (Operates with virtual RAM) - Fixed the horizontal display start position determination process of the screen. In "Shogi Shoshinsha Muyou", the problem that the game screen was shifted to the left was solved - Fixed a bug in which the system message displayed on the upper left of the Ootake screen might remain when playing a game using a horizontal 512 dot resolution - In a screen mode game such as "Tokimeki Memorial" in which the effective range of 348 dots is horizontal, if the left and right overscan areas are set to be displayed, the same color band as the actual machine is displayed (v2.91 Same processing as before) - Solved the problem that the display at the bottom of the screen was sometimes distorted when the RUN button was pressed on the player count setting screen in "Downtown Nekketsu Monogatari". (In this scene, the CD access speed has been reduced to the level of the actual machine) - When the "PC Engine Mouse" is connected, Ootake is automatically paused when the focus of Windows shifts to another application. (To prevent the mouse cursor from getting lost) - The default setting of the "Remove Lag" setting in the "Screen" menu (a function to skip the extra screen buffer and reduce the delay) has been changed to 1F(1 frame). * With the recent PC & driver, the same effect can be obtained with 1F without setting 3F. (And the processing does not become heavy) - "Overscan Height 5dot" and "Overscan Height 3dot" have been added to the "Screen->Overscan Customize" menu - Other minor details have been fixed and improved

Speccy

Speccy

RockNES

EightyOne v1.18

melonDS v0.9

melonDS v0.9

fMSX v5.8

fMSX v5.8

Hoxs64

Ootake

uoYabause(YabaSanshiro) v3.4.2

My Nes

mGBA

mGBA

mGBA

mGBA

puNES v0.106

VGBA

VGBA