Kaillera server:
gs.emu-land.net:27888
Mednafen server:
gs.emu-land.net:4046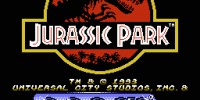 VBA-M v2.1.3
08:52, 18-04-2019
Zykon
Обновится эмулятор GBA - VBA-M
- fix game geometry on windows - cmake: wxWidgets Release config for visual studio - libretro: put " " between version and git sha - libretro: remove "-" between version and git sha - libretro: set version with git sha - cmake: use Win32Deps when mingw cross compiling - builder: freetype 2.9.1 -> 2.10.0, verbose make - builder: opensuse update 2 - builder: updates for opensuse, refactor cross deps - cmake: only link SetupAPI on win32 if it's found - cmake: add -lSetupAPI to SDL2 libs for win32 - update win32 dependencies submodule - remove .clang-format, update .travis.yml - add unistd.h compat header for visual studio - [SDL Front] MSVC doesn't have an unistd.h system file, closest is io.h, this will fix building the SDL frontend with msvc again - fix starting game pos and geometry - cmake: move wx funcs and macros into separate file - fix lang in changelog, add bios to issue template
Обновился WinUAE, эмулятор компьютеров/консолей/аркад Commodore Amiga.
New features: uaegfx and Picasso IV Overlay/PIP support. All GUI listviews support column order and column width customization. Custom ROM selection (4 slots) added. Direct3D 9/11 shader embedded config entry support. 68030 MMU instruction disassembler support and other disassembler fixes. 68030 MMU emulation will now also create short type bus error stack frames when possible, matching real 68030 behavior. Windowed mode keeps aspect ratio if CTRL is pressed while resizing. Added debugger invalid access logger (memwatch l). Reject Alt+ Windows system menu key shortcuts. Invalid short cut combinations can generate annoying Windows alert sounds. KS ROM selection supports loading and relocation of hunk and m68k elf executables. Bug fixes: Direct3D 11 shader support fixes. CDTV CD drive read/play startup delays adjusted. Fixes Town without no name speech audio track stopping too early. Accelerator board CPU fallback (to mainboard CPU mode) works again. Many video port adapters (which includes grayscale mode and genlock) didn't support all doubling modes. Minor custom chipset fixes (Small graphics corruption in certain special situations) Moving mouse outside and back to WinUAE window in Magic mouse activated WinUAE window even if some other window was already active. AVI recording with non-standard refresh rate was reset to default if GUI was entered and exited during recording. uae-configuration returned return code 10 even when matching config entry was found. "Add PC drives at startup" enabled and same drive's root directory also mounted manually: drive was mounted twice. (Introduced in 4.1.0) Genlock transparency didn't always activate even when genlock emulation was enabled. New emulated hardware: Pacific Peripherals Overdrive IVS Trumpcard IVS Trumpcard 500AT ICD Trifecta BSC Tandem ACT Prelude and Prelude 1200 Harms Professional 3000
bsnes v107.1
12:39, 09-04-2019
Peter_Donnerwetter
Эмулятор Super Nintendo
bsnes
обновился до версии 107.1
Список изменений:
GUI: added high DPI support GUI: fixed the state manager image preview Windows: added a new waveOut driver with support for dynamic rate control Windows: corrected the XAudio 2.1 dynamic rate control support [BearOso] Windows: corrected the Direct3D 9.0 fullscreen exclusive window centering Windows: fixed XInput controller support on Windows 10 SFC: added high-level emulation for the DSP1, DSP2, DSP4, ST010, and Cx4 coprocessors SFC: fixed a slight rendering glitch in the intro to Megalomania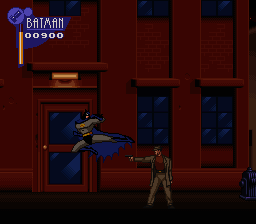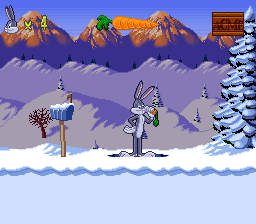 Cemu v 1.15.4b
23:37, 06-04-2019
Zykon
Обновился эмулятор WiiU - Cemu.
- Added h264 video decoding support - Added more SpotPass functionality - Bug fixes & miscellaneous improvements
iNES 5.6
23:24, 28-03-2019
Zykon
Обновился эмулятор iNES.
- Now also blanking sprites when the left edge is being blanked - NMI cannot be disabled or cancelled once VBlank starts - Double Dragon no longer hangs at subway scene, etc - Fixed mapper #65 (Irem H3001 chip)
BlastEm 0.6.2
23:19, 28-03-2019
Zykon
Обновился эмулятор Sega Genesis/Megadrive.
New Features - Zipped and gzipped SMD ROMs are now supported - Gain control for overall volume and FM/PSG invidually Accuracy/Completeness Improvements - Fixed timing of a few instructions in Z80 core - Added optional emulation of YM2612 imperfections (aka "ladder effect") - Fixed some unintentional extra precision in some FM LFO calculations - Added a 1 sample delay in some FM operator results when used as modulators to match hardware Bugfixes - Fixed regression in NBA JAM TE and possibly other 32MBit Acclaim mapper titles - Added code to handle controllers that have their d-pads mapped as buttons or axes - Removed some problematic SDL2 game controller mappings - Fixed crash that occurred when releasing mouse too clickly when loading a ROM - Fixed SMD ROM support - Fixed handling of audio contexts with more or less than 2 channels - Fixed off-by-one error in IO device selection UI - Fixed regression in GDB remote debugging support on Linux and OS X Other Changes - MegaWiFi hardware can now be enabled by a header string (still gated by config) - Tweaked the style of checkboxes in the Nuklear UI to hopefully make the on/off state more clear
Обновился эмулятор портативной консоли Nintendo DS - melonDS.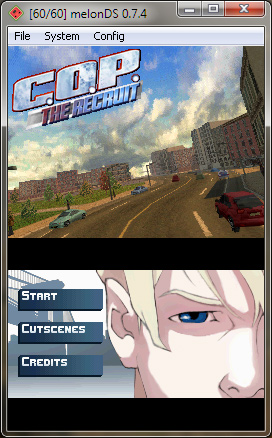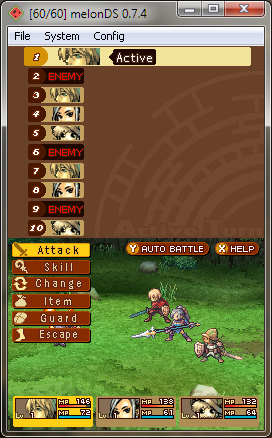 • fix potential spurious sounds when starting melonDS • fix crash when using microphone with a WAV that has multiple channels • small optimizations and tweaks • wifi: add wifi settings dialog, with libpcap adapter list • wifi: first version of indirect (non-libpcap) mode • move most of the config settings to a platform-specific array (really just making it easier to port melonDS)

VBA-M v2.1.3

VBA-M

WinUAE

bsnes v107.1

Cemu v1.15.4b

iNES v5.6

iNES v5.6

BlastEm

BlastEm

BlastEm

PPSSPP 1.8.0

Speccy v5.1

Speccy v5.1

Snes9X 1.59.2

mGBA

mGBA

mGBA

No$gba v2.9d

Hatari v2.2.1