Kaillera server:
gs.emu-land.net:27888
Mednafen server:
gs.emu-land.net:4046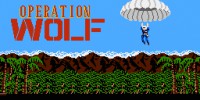 SSF TestVer
18:05, 19-03-2017
Zykon
Обновилась тестовая версия эмулятора Sega Saturn - SSF TestVer.
Make J League Pro Football Club! You may have been able to fix the garbage in the background It may have been able to fix runaway after virtual movie It is only fixing a detailed defect
Hoxs64 1.0.9.2
17:51, 19-03-2017
Zykon
Обновился эмулятор Commodore 64 - Hoxs64.
1) Fixed memory leak when changing the floppy disk image. 2) The joystick game controler will now respond to all POV/hat switches.
Cemu v1.7.3
19:30, 17-03-2017
Zykon
Обновился эмулятор WiiU- Cemu.
- Patch and DLC support - Improved compatibility - Graphic improvements - Bugfixes & minor adjustments
Xebra 170316
11:25, 17-03-2017
Zykon
Обновился эмулятор PS1 - Xebra.
Timer 1 has a mode to count up by the system clock And a mode to count up by HSYNC, Both of them can stop counting up during VBLANK, Because I did not think there was a situation to stop in the system clock mode, For the sake of simplicity, we have adopted a pseudo-reproduction that counts up slowly without stopping. Recently I found out that there is a problematic game Even in the system clock mode, it stopped properly.
DSP Emulator v0.17b2
22:35, 16-03-2017
Zykon
Обновился мультисистемный эмулятор DSP Emulator.
-All WIP previous enhacements -General +Fixed a bug when entering the options menu without starting a driver (Thanks to FJ Marti) +If a driver is not initialized when exiting the list, no buttons are displayed +Added multiple directories for arcade ROMS separated by ';' (requested by Davide) +Fixed enter full screen when changing from video menu +K054000: Added protection chip +K053246-K053247-K055673: Implemented functions to show sprites -GameBoy/GameBoy Color +Rewritted the video functions +Corrected read/write of MBC5 mapper extra memory +Corrected the sound 'mode 3' +Corrected reading of the joystick/buttons when ussing the IRQ +Improved way to compare the current line that generates an IRQ +Improved timings of the current line +GameBoy Color -Corrected the size of the palette records. Fixed when the palette pointer is automatically advanced -Improved way to change speed +Improved loading a cartridge with an extra header before the data +Added mappers HuC-1 (to be confirmed) and MBC2 -Pacman HW +Added the rest of dipswitch +Added screen rotation +Crush Roller: Added driver with sound -Galaxian HW +Fixed Scrambre sound, caused errors when closing the driver -TNZS HW +Corrected audio initialization -TMNT HW +TMNT: Changed the ROMS to 2 players version -The Simpsons +Fixed video and audio +Graphics problems (possible bug in the CPU) +Changed the ROMS to the 2 Players version (requested by Davide) -Vendetta (requested by Davide) +Added driver with sound
WinFellow v0.5.4
21:01, 16-03-2017
Zykon
Обновился эмулятор Commodore Amiga - WinFellow.
New features: - re-designed display settings to make use of modern higher resolution displays more intuitive; instead of configuring a window resolution, scaling and overscan area can be configured automatically to create a window of the optimal size and scaling factor; both can also be configured manually to arrive at frequently window sizes - support for the Direct3D 11 graphics API; this requires DirectX 11 to be installed - on Windows Vista, the platform update KB971644 should be installed, as it contains required updates to DirectX - the graphics card has to provide hardware acceleration for Direct3D - ability to save screenshots to the pictures folder (hit < Print Screen > to trigger) - support for automatic, as well as 3x and 4x scaling, which is useful for 4K/high DPI displays; for the best results, try leaving the scaling at automatic - very basic serial port/UART emulation; nothing can be connected to the serial port; this is mostly used for serial debug logging (which is active only in debug builds of WinFellow), but the port is always being emulated Bug Fixes: - improved frame timing to present frames in a more evenly paced manner - improvements to CIA timer handling - improvements to CPU instruction timing (TAS and PEA instructions) - fixed sound volume restoration during reset of Amiga session in Amiga Forever - improved error handling for DMS floppy image extraction - fixed minor memory leaks
Обновилась специальная оболочка для комфортного запуска и настройки игр с консоли Sega Saturn в эмуляторе Mednafen (0.9.43, 64бит).
Исправления в версии 1.5: ========================= - Добавлена поддержка форматов образов "CCD/IMG/SUB" и "M3U". - В окно "Свойства игры" добавлено описание запуска мульти дисковых игр. - Исправлены некоторые мелкие ошибки.

SSF TestVer

Hoxs64 v1.0.9.2

Cemu v1.7.3

Xebra 170316

DSP Emulator v0.17b2

WinFellow v0.5.4.1034

MedSat 1.5

Altirra v2.81

Stella v4.7.3

higan v102r17

Fuse v1.3.4

My Nes v6.2.300

Speccy v4.3

MasterGear v3.7

VGB v5.1

VGBA v5.4

86Box

Jnes v1.2.1

openMSX v0.13.0

Dolphin v5.0

iNES v4.9