Kaillera server:
gs.emu-land.net:27888
Mednafen server:
gs.emu-land.net:4046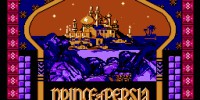 No$gba v2.9c
21:08, 08-02-2019
Zykon
Обновился эмулятор GBA - No$gba
- wifiboot: now supports dsi-wifi-hardware with wpa/wpa2 encryption - utility/upload: omits nocashio lpt-port-driver for wifi upload - dsi/wifi/hack: dsi browser patch for writing all sdio traffic to wifi-log.txt - dsi/wifi/help: new chapter for DSi Atheros Wifi - MBOX Transfer Headers - dsi/wifi/help: added notes on used WMI params - dsi/wifi/help: more details for access point 4/5/6 settings in wifi-flash - nds/wifi/help: updated ds download play chapter - nds/wifi/help: new chapters for WPA/WPA2: handshake, keys/mics, encryption - nds/help: added reverse-engineered dldi specs - dsi/help: added several notes on files found in firmware v1.0J - dsi/ndma: added support for SDIO startup mode - dsi/boot: init AES Key2.X - dsi/help: device list: details on naming for "public & private savedata" - dsi/autoload/help: new chapter for auto-loading - dsi/autoload/help: added skeleton/info on 2000000h - dsi/autoload/help: added more details on 2000300h - dsi/autoload/help: added specs for 2000800h - dsi/autoload/help: added specs for 2FFD800h - dma/gba/nds7: re-fixed dma0/1/2 len, don't crop 16bit to 8bit - dsi/bios: added warn if/when using missing RSA keys - aboutbox: added email/contact page - xed editor: fixed scrolling upon backspace in first some lines
Cemu v 1.15.2с
17:14, 04-02-2019
Zykon
Обновился эмулятор WiiU - Cemu.
- GamePad audio support - Optimizations for 'High' GPU buffer cache accuracy - Upscaling filters reworked - Recompiler improvements - Vsync fixed - Bug fixes & misc smaller improvements
Hatari v2.2.0
09:35, 01-02-2019
Zykon
Обновился эмулятор Atari ST - Hatari.
- Many improvements/fixes to 68030 CPU regarding MMU, caches, bus error handling - Improve softfloat FPU emulation - Improve blitter bus sharing in some rare cases - Handle VBlank signal and mask the 2 last lines when bottom border is removed - Fix DSP ROM tables (sin, mulaw & a-law) - For DSP, Some waitstate cycles were not correctly counted when accessing DSP IO regs in CE mode - Experimental support for the NCR5380 SCSI chip in Falcon and TT mode - Very experimental support for the SCC chip of the Mega-STE, TT and Falcon - Experimental support for TOS 2.07 (the "Sparrow" TOS) - Correctly emulate bus error handling for STE lightpen registers - "patch TOS timer-D" speedup option is now disabled by default (to improve default compatibility) - Allow up to 512MB of TT-RAM (increased from 256 MB) and save/restore TT RAM content into memory snapshots - Improve memory snapshot save/restore reliability - Display more infos in the status bar (FPU, cycle exact mode) - IDE byte-swap option added to config file & GUI - AVI recording with PNG codec could be wrongly limited to 4GB with some OSes - Many changes to the debugger - Hatari Python UI migrated from PyGtk v2 to Gtk v3
Mednafen 1.22.1
18:20, 28-01-2019
Zykon
Обновился мультисистемный эмулятор Mednafen.
- Changed the default sound device for the OpenBSD sound driver from "/dev/audio" to "/dev/audio0" - Semaphores are now implemented with condition variables and mutexes when compiling against a POSIX threads implementation without sem_timedwait() - PC-FX: Replaced old RAINBOW IDCT code with newly-written code - Some hotkeys in the debugger's memory editor weren't being ignored properly when in text entry mode; fixed - Apple2: Corrected minimum allowed value for the "apple2.video.mono_lumafilter" setting(was -2 when it should have been -3) - SS: Corrected line-scroll handling in double-density interlaced mode with non-zero LSS; fixes broken background graphics effect in Dural's stage in "Virtua Fighter 2" - SS: Added "Linkle Liver Story" to the internal database of games to use the data cache read bypass kludge with, to fix a crash/hang when going to the world map
mGBA v0.7.0
19:13, 27-01-2019
Zykon
Обновится эмулятор GBA - mGBA
Features: - ELF support - Game Boy Camera support - Qt: Set default Game Boy colors - Game Boy Printer support - Super Game Boy support - Customizable autofire speed - Ability to set default Game Boy model - Map viewer - Automatic cheat loading and saving - GameShark and Action Replay button support - AGBPrint support - Debugger: Conditional breakpoints and watchpoints - Ability to select GB/GBC/SGB BIOS on console ports - Optional automatic state saving/loading - Access to ur0 and uma0 partitions on the Vita - Partial support for MBC6, MMM01, TAMA and HuC-1 GB mappers - GBA: ARMIPS/A22i-style and ELF symbol table support - Initial Switch port Bugfixes: - ARM: Fix MSR when T bit is set - Core: Fix audio sync breaking when interrupted - Core: Fix ordering events when scheduling during events - FFmpeg: Fix encoding audio/video queue issues - GB: Revamp IRQ handling based on new information - GB: Fix IRQ disabling on the same T-cycle as an assert - GB Audio: Make audio unsigned with bias - GB Audio: Clock frame events on DIV - GB Audio: Fix channel 3 reset value - GB Audio: Fix channel 4 initial LFSR - GB Audio: Fix channel 1, 2 and 4 reset timing - GB I/O: DMA register is R/W - GB MBC: Improve multicart detection heuristic - GB, GBA Savedata: Fix savestate loading overwriting saves on reset - GB, GBA Savedata: Fix unmasking savedata crash - GB Serialize: Fix audio state loading - GB Serialize: Fix game title check - GB Serialize: Fix IRQ pending/EI pending confusion - GB Timer: Minor accuracy improvements - GB Video: Fix dot clock timing being slightly wrong - GB Video: Fix loading states while in mode 3 - GB Video: Fix enabling window when LY > WY - GB Video: Fix SCX timing - GB, GBA Video: Don't call finishFrame twice in thread proxy - GBA: Reset WAITCNT properly - GBA BIOS: Fix BitUnPack final byte - GBA BIOS: Fix BitUnPack narrowing - GBA DMA: Fix invalid DMA reads - GBA DMA: Fix temporal sorting of DMAs of different priorities - GBA Hardware: Fix RTC overriding light sensor - GBA Hardware: Fix RTC handshake transition - GBA Memory: Fix Vast Fame support (taizou - GBA Savedata: Fix savedata modified time updating when read-only - GBA Serialize: Fix loading channel 3 volume - GBA Serialize: Fix loading states in Hblank - GBA SIO: Fix unconnected SIOCNT for multi mode - GBA Timer: Fix timers sometimes being late - GBA Video: Don't mask out high bits of BLDY - GBA Video: Add delay when enabling BGs - GBA Video: Start timing mid-scanline when skipping BIOS - GBA Video: Improve sprite cycle counting - GBA Video: Make layer disabling work consistently - PSP2: Fix more issues causing poor audio - Qt: Fix GL display when loading a game from CLI - Qt: Improve FPS timer stability - Util: Fix wrapping edge cases in RingFIFO Miscellaneous: - 3DS: Remove deprecated CSND interface - All: Make FIXEDi_ROM_BUFFER an option instead of 3DS-only - Core: Remove broken option for whether rewinding restores save games - Feature: Added loading savestates from command line - FFmpeg: Support libswresample - FFmpeg: Support lossless h.264 encoding - FFmpeg: Support lossless VP9 encoding - GBA Cheats: Allow multiple ROM patches in the same slot - GB: Skip BIOS option now works - GB: Fix VRAM/palette locking - GB Audio: Improved audio quality - GB, GBA Audio: Increase max audio volume - GB MBC: Remove erroneous bank 0 wrapping - GB Video: Darken colors in GBA mode - GBA: Extend oddly-sized ROMs to full address space - GBA: Implement display start DMAs - GBA: Improve multiboot image detection - GBA Memory: 64 MiB GBA Video cartridge support - GBA Savedata: Remove ability to disable realistic timing - GBA Timer: Use global cycles for timers - Libretro: Add frameskip option - mGUI: Add fast forward toggle - PSP2: Use system enter key by default - Python: Integrate tests from cinema test suite - Qt: Redo GameController into multiple classes - Qt: Prevent window from being created off-screen - Qt: Add option to disable FPS display - Qt: Options to mess around with layer placement - Qt: Add load alternate save option - Qt: Allow pausing game at load - Qt: Clean up FPS target UI - Test: Restructure test suite into multiple executables - Util: Don't build crc32 if the function already exists - Wii: Move audio handling to callbacks
Перевод Linkle Liver Story для Sega Saturn
Командой
Meduza Team
выпущен русский перевод
Linkle Liver Story
для домашней консоли
Sega Saturn
.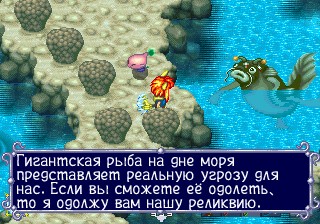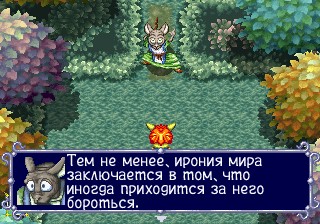 FCE Ultra GX v3.4.1
19:01, 18-01-2019
Zykon
Обновился эмулятор NES для Wii и Game Cube - FCE Ultra GX.
- Improved WiiFlow integration - Fixed controllers with no analog sticks - Added Wii U GamePad support
Snes9x GX v4.4.1
19:00, 18-01-2019
Zykon
Обновился эмулятор SNES для Wii и Game Cube - Snes9x GX.
- Fixed controllers with no analog sticks - Fixed GameCube build
puNES 0.103
13:01, 14-01-2019
Peter_Donnerwetter
Эмулятор puNES обновился до версии 0.103.
0.103 - Added support for the UNIF mapper UNIF DREAMTECH01. - Fixed mapper MMC5 and 213. - Added support for NSFe format. - Added OpenBSD support. - Added support for IPS, BPS and XDELTA patches. It's possible to patch the ROM through 3 ways: 1) rename the patch with the same name as the ROM and copy it to the same directory where the ROM is present (example: if "Adventures of Lolo (U) [!].nes" is the name of the ROM, rename the patch in "Adventures of Lolo (U) [!].ips") 2) drag it to the emulator window (compressed patches are supported) 3) apply it via the "Apply Patch" item in the File menu (compressed patches are supported) If more than one patch is present in the compressed file, it will always be possible to select which one to apply. In order to automatically apply a patch to a ROM, in addition to method 1) it is also possible to create a compressed archive that contains both the ROM and the patch. In this case the name of the ips file isn't important (example : compressed file contain "Adventures of Lolo (U) [!].nes" and "adv.ips"). - Rewritten the UI for the settings. - Added the compatibility of the UI for High DPI. - Rewritten and uniformed GFX stack. - Increased performance by 20%/30%. - Dropped out dependencies from SDL and QT4 libraries. - Now it's necessary that QT5 have compiled with support for SVG (and OpenGL for OpenGL version). - Fixed the management of VSync (when you change this option you need to restart the emulator to apply it correctly). - Added the ability to change shader parameters if supported by the shader. - Added a palette editor. - Added in Video Settings an option to show FPS. - Eliminated a lot of unnecessary code. - Fixed many many bugs and increased the accuracy of emulation.

Hatari v2.2.1

Hatari v2.2.1

Hatari v2.2.1

Hoxs64 v1.0.17.0

No$gba v2.9c

Cemu v1.15.2d

Mednafen 1.22.1

mGBA

mGBA

mGBA

uoYabause(YabaSanshiro) v2.3.1

Snes9x GX v4.4.1

FCE Ultra GX v3.4.1

Snes9x GX v4.4.1

FCE Ultra GX v3.4.1

My Nes

melonDS v0.7.3

BlastEm

BlastEm

BlastEm