Kaillera server:
gs.emu-land.net:27888
Mednafen server:
gs.emu-land.net:4046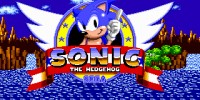 Snes9x 1.57
16:18, 10-11-2018
Zykon
Обновился эмулятор SNES - Snes9x.
- Various seta010 emulation fixes - Pass blargg OAM tests with proper write behavior - Prevent interlacing in BG modes 1-4 - Corrected IRQ and NMI emulation to allow more games to work properly - Use 1 instead of 0 for initial PPU left window coordinate, fixing garbage in left column of pixels in some games - Added interpolation option hack for DSP - Added sprite-tile limit disabling hack - Added libretro's fast snapshot support - Add overclocking hack that increases IPC - Fix controller initialization issues preventing some games from using multitap - Proper write behavior for register 22 - Fix transparency issue with Star Fox asteroids - Increase SuperFX speed to more accurately represent hardware, and fix bugs with Stunt Race FX and Yoshi's Island - Resize viewport on state load - Many fixes to variables not saved or saved incorrectly in save states - Pass decimal tests in blargg's math test ROMs - Remove memory leak in loadzip.cpp - Fix screen size not reverting when overscan is turned on then off mid-frame Win32: - Include DirectDraw libraries and compile with DirectDraw support by default - Add a link to DirectX installer in error message displayed when the needed DirectX libraries can't be found - Save window position when exiting via menu - Make custom ROM dialog resizable - Fix various cheat dialog issues - Remove d3d9x DLL dependency by using DirectXMath - Remove rarely-used HLSL shader option - Add InitialSnapshotFilename support - Disable BG toggle keys by default - Proper centering and cropping for overscanned and regular height modes - Remove ability to disable the SNES's hires modes - Added a Super Famicom-style icon resource to the EXE GTK+: - Use datarootdir instead of datadir on install - Fix --with-system-zip configure flag - Draw interlaced fields when ready - Initial Wayland support - Allow XV only in X11 - Add Wayland support via EGL - Significant rewrite of OpenGL driver to support newer standards. This won't work on cards < OpenGL ~1.5 - Changed frameskip option to speed throttling option with simpler, but more relevant methods of speed control - Add support for relative-style save slots - Remove XML config file format in favor of one more like Win32. Make joystick bindings and more options human-readable and editable - Try more device nodes when initializing OSS
VirtualC64 v3.1.1
18:22, 08-11-2018
Zykon
Обновился эмулятор Commodore 64 - VirtualC64
3.0.1 - VICII bank switching is more accurate - Passing VICE tests spritescan.prg, ss-hires-mc-exp.prg, and ss-mc-hires-exp.prg - Milestone reached: VirtualC64 passes the Krestage 3 VICII check 3.1 - A modified version of the crt-pi shader (CRT for Raspberry Pi) is utilized for CRT monitor emulation. The shader parameters can be adjusted in the newly designed emulator preferences window in real-time - Added support for cartridges of type KCS and EasyFlash - Fixed VICE test fldscroll.prg which was broken since V3.0 - Fixed a bug that caused the emulator to read wrong memory results from unmapped Ram in Ultimax mode 3.1.1 - Screenshots can be taken again (was broken in 3.1) - Scanline emulation has been slightly improved
Hoxs64 v1.0.11.0
22:03, 05-11-2018
Zykon
Обновился эмулятор Commodore 64 - Hoxs64
- SID envelope timing fixes to accommodate VICE test programs in testprogs\SID\env_test\ Also improved is the timing of gate attack during release and gate release during attack as measured by own test programs. v1.0.11.0 - SID envelope timing fixes. SID sustain register cycle accurate response to changes. Update to the SID noise write back behaviour
Обновление перевода Phoenix Wright: Ace Attorney Trilogy для Nintendo 3DS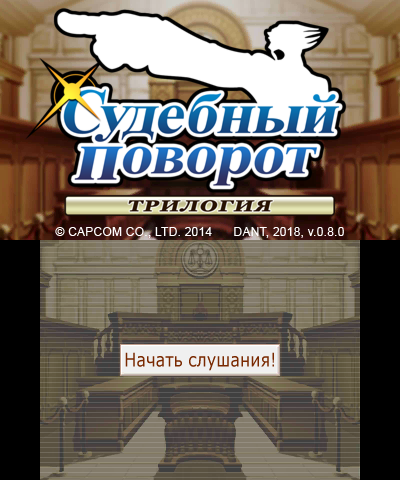 Спустя ровно полтора года «Судебный поворот: Трилогия» и «Гякутэн Сайбан 123: Наруходо Селекшн» получают перевод второй игры сборника. Впрочем, этим изменения не ограничиваются: - Обновлена локализация/перевод первой части до версии 1.2.0; - Номер локализации/перевода каждой игры в трилогии теперь полностью совпадает с номерами отдельных локализаций тех же игр на Nintendo DS; - У семи персонажей второй части в той или иной мере восстановлены отсутствующие кадры анимации (моргания, промежуточные движения ртом во время разговора, жесты, движения головы/волос/одежды и т. д.); - Улучшено расстояние между буквами в русском шрифте; - Заменён английский шрифт на более чёткий; - Исправлена синхронизация звука в анимациях «Показания свидетеля» и «Допрос свидетеля» (ошибка оригинала) во всех трех частях; - Исправлено несоответствие в размерах одного из спрайтов Рюити Хорасё/Наруходо: при переключении анимации один из его спрайтов визуально уменьшался (ошибка оригинала); - Прочие мелкие исправления;
Cemu v 1.14.0
17:41, 30-10-2018
Zykon
Обновился эмулятор WiiU - Cemu.
- New texture system & graphic fixes - Small audio improvements - Bug fixes & miscellaneous improvements
PPSSPP v1.7
17:49, 27-10-2018
Zykon
Состоялся релиз PPSSPP v1.7
- Fix for insta-crash on Galaxy Note 9, some Xiaomi devices, and the new nVidia Shield - Vertex range culling on most platforms, fixes DTM: Race Driver and similar - Major speed boost in some Gundam and Earth Defense Force games - Fix for issues with post processing shaders in GL 3+ - Fixes to sound output switching on Windows (WASAPI) - Detects DirectInput devices when running - Simple Discord integration - New debugging APIs - Task switching made a lot more robust (fixes GPD XD problems) - Texture decoding optimizations - Tons and tons of miscellaneous bugfixes and compatibility fixes
Русский перевод Kirby's Adventure (NES) и не только
Первые попытки по переводу Kirby's Adventure (NES) предпринимались больше 15 лет назад, но закончить начатое так ни у кого и не вышло до сего времени. Совсем недавно на сайте группы переводчиков Chief-NET был опубликован полный русский перевод этой игры от известного ромхакера Griever-a. Кирби является одной из самых продвинутых в графическом плане игр для NES, выпущенной к окончанию жизненного цикла приставки. Помимо этого, Guyver опубликовал свой новый перевод неплохой Action RPG Zombie Hunter (NES). В игре имелись оригинальные баги при битве с боссами, исправленные в русском переводе.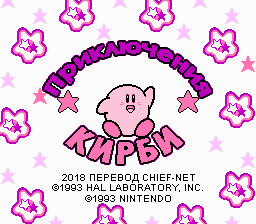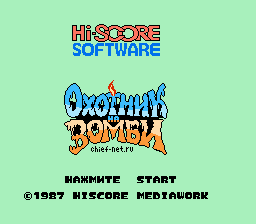 MedSat v1.8
14:04, 22-10-2018
Zykon
Обновилась специальная оболочка для комфортного запуска и настройки игр с консоли Sega Saturn в эмуляторе Mednafen (1.21.3, 64бит).
Исправления в версии 1.8: ========================= - Добавлена возможность масштабировать изображение отдельно по ширине и высоте - Исправлен баг с влючением / выключением звука
VirtualC64 v2.5.2
18:48, 09-10-2018
Zykon
Обновился эмулятор Commodore 64 - VirtualC64
2.5.1 - This update is required for compatibility with macOS 10.14 Mojave. 2.5.2 - Fixed a multi-threading issue that slowed down the emulator when using macOS 10.14 Mojave. 3.0 - Version 3 is fully compatible with macOS 10.14 Mojave. It also features a new GUI design, improved hardware support and a revised color palette.
Sixtyforce v1.0.3
18:43, 09-10-2018
Zykon
Обновился эмулятор Nintendo 64 для Mac OS - Sixtyforce
What's new in this version of sixtyforce: * Added macOS Mojave dark mode. * Added a rendering optimization. * Integrated the SFGL plugin into the sixtyforce app. * Updated the dynamic recompiler for the macOS Mojave hardened runtime. Bug fixes: * Fixed minor interface bugs on macOS Mojave. * Fixed a cpu core exception that wasn't triggering in the delay slot. * Fixed a rare cpu core bug that could write the wrong value to a register. * Fixed a memory leak with sprite based backgrounds. * Fixed two OpenGL thread safety issues that could cause crashes.

Hoxs64 v1.0.11.0

Snes9x v1.57

Snes9X 1.57

VirtualC64 v3.1.1

Decaf 20181107

PPSSPP 1.7.1

Cemu v1.14.0b+cemuhook

MedSat 1.8

Sixtyforce v1.0.3

No$gba v2.9b

Redream v1.3.1

Redream v1.3.1

Redream v1.3.1

Mesen v0.9.7

uoYabause(YabaSanshiro) v2.2.0

BGB v1.5.7

Visual Boy Advance GX v2.3.7

Visual Boy Advance GX v2.3.7

FCE Ultra GX v3.4.0