Kaillera server:
gs.emu-land.net:27888
Mednafen server:
gs.emu-land.net:4046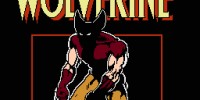 Мультисистемный эмулятор byuu
11:07, 25-02-2020
Peter_Donnerwetter
Состоялся релиз мультисистемного эмулятора
byuu
- нового проекта от Near (разработчика эмуляторов bsnes и higan, ранее известного как byuu), который наконец добавил дружелюбный интерфейс к мультисистемности и точности higan.
Список эмулируемых платформ:
NES
SNES
SG-1000
Master System + Game Gear
Sega Genesis
TurboGrafx-16 + SuperGrafx
MSX + MSX2
Game Boy + Color
Game Boy Advance
WonderSwan + Color
Pocket Challenge V2
Neo Geo Pocket + Color
Кроме того, в будущем планируется добавить поддержку Nintendo DS, Nintendo N64, Sony PlayStation, Sega Saturn.
Cemu v 1.17.2
22:47, 21-02-2020
Zykon
Обновился эмулятор WiiU - Cemu.
- Stability improvements for multi-core recompiler modes - Stability improvements for Vulkan - Compatibility improvements - UI clean up - Miscellaneous bug fixes and smaller new features
mGBA v0.8.1
15:10, 17-02-2020
Zykon
Обновится эмулятор GBA - mGBA
Emulation fixes: - GB Serialize: Fix timing bug loading channel 4 timing - GBA: Fix multiboot entry point while skipping BIOS - GBA BIOS: Fix undefined instruction HLE behavior - GBA DMA: Fix invalid audio DMA parameters - GBA Memory: Misaligned SRAM writes are ignored - GBA Serialize: Fix serializing DMA transfer register - GBA Serialize: Fix audio DMA timing deserialization - GBA Video: Fix OAM not invalidating after reset - GBA Video: Fix backdrop blending on lines without sprites - GBA Video: Fix OpenGL sprite flag priority Other fixes: - Core: Fix race condition initializing thread proxy - Core: Fix integer overflow in ELF loading - FFmpeg: Fix crash when -strict -2 is needed for vcodec or container - FFmpeg: Disallow recording video with no audio nor video - GBA: Automatically skip BIOS for multiboot ROMs - Qt: Only dynamically reset video scale if a game is running - Qt: Fix race condition with proxied video events - Qt: Fix color selection in asset view - Qt: Fix missing OSD messages - Qt: Fix crash unloading shaders - Qt: Fix toggled actions on gamepads - Qt: Fix extraneous dialog - Qt: Fix window title not updating after shutting down game - Qt: Fix GIF view not allowing manual filename entry - Qt: Fix non-GB build - Qt: Fix pausing Qt Multimedia audio - Qt: Fix invalid names for modifier keys - SDL: Refresh stale pointers after adding a joystick - Util: Fix crash reading invalid ELFs - VFS: Fix handle leak when double-mapping Misc: - FFmpeg: Add more presets - Qt: Fix non-SDL build - SDL: Use DirectSound audio driver by default on Windows - Switch: Make OpenGL scale adjustable while running
Redream v1.5.0
22:37, 14-02-2020
Zykon
Обновился эмулятор Sega Dreamcast - Redream
Added - Disc swap support - Redump BIN/CUE support - Widescreen hack support - Codebreaker cheat support - Raspberry Pi 4 support - HLE BIOS font support - Exclusive fullscreen support - High DPI support on Windows and Mac - Nintendo Switch controller support - PowerVR trilinear filtering support - PowerVR secondary accumulation buffer support - PowerVR parameter selection modifier volume support - Register aliasing support to improve ARM32 register allocations Changed - Numerous CPU and GPU performance improvements as a result of the Pi bringup - Removed GL_ARB_fragment_shader_interlock dependency for per-pixel sorting - Ignore removable media drives on Windows which have no disk in them - Librray scanning responsiveness improved for large libraries - Library scanning is now limited to a single worker thread - Filter out noisy axes when catching key binds Fixed - Major HLE BIOS refactor, fixed all known incompatibilities - Refactored renderer to support rendering shadows before fog - Video output only filling half the screen in some PAL games - Video output flickering over component in some PAL games - Codebreaker main menu not rendering - Langrisser Millenium main menu not rendering - NFL 2K/2K2 field textures not blending correctly - NFL Blitz 2001 shadows not blending correctly - NHL 2K2 ice appearing black - Real Sound framebuffer vertical bands - World Series Baseball 2K2 blurry textures - V-Rally 2 main menu flickering - Numerous AICA stream fixes - Missing CDDA music in a few games - Decoding of ADPCM audio to be bit-perfect - Sega Bass Fishing audio going off the rails - Capcom Fighting Collection hanging on boot - Fast Striker crashing at the end of level 1 - Gundam Side Story crashing during third mission - Tech Romancer crashing after a few rounds - Library scanning not working with exFAT drives
FCE Ultra GX v3.4.4
22:21, 10-02-2020
Zykon
Обновился эмулятор NES для Wii и Game Cube - FCE Ultra GX.
- Added back start+A+B+Z trigger to go back to emulator - Updated spanish translation - Added support for serial port 2 (SP2 / SD2SP2) on Gamecube - Compiled with latest libraries
Ootake v2.95
23:33, 07-02-2020
Zykon
Обновился эмулятор Turbo Grafx-16 - Ootake.
- "Windows Pad Order" has been added to the pad setting screen. When connecting two or more Windows Gamepads, you can set which pad is assigned with the highest priority. Use this when the second and subsequent pads are connected, and the priority of the pad that was originally changed is lowered and the setting is shifted - "Overscan TV Mode" has been added to the "Screen" menu. Since v2.92, the aspect ratio is displayed more accurately, but black belts are displayed on the left and right in the 256 dot horizontal mode. When this menu is selected, the black belt display part can be eliminated and the left and right full window display (similar to Ootake before v2.91) can be made. However, 6 dots at the bottom of the screen are hidden to maintain the aspect ratio. Originally, "6 dots at the bottom of the PC Engine screen" is rarely used for important displays, and most games can be displayed without any problems. I think that many old CRT televisions for home use had a display in this range. Use it when you want to play in that atmosphere or when you want to capture with the left and right filled when capturing the screen. You can also switch this by pressing the [F11] key - "Adjust TV Top-Position" has been added to the "Screen" menu. In "Overscan TV Mode", you can adjust the vertical display start position. It can also be adjusted by pressing the [Ctrl]+[F11] keys multiple times - The shortcut key of the overscan area display was changed from [F11] key to [F12] key. [Ctrl]+[F12] key can also be used to display the overscan area of top only -When pressing [F12] key while pressing [Ctrl] key, only the top part is displayed in the overscan area - "Start Overscan TV Mode" has been added to "Setting->Screen" menu. Use this mode when you want to switch to overscan TV mode (the viewing range is as narrow as an old home TV) from startup - Cleaned up the "Capture" menu. Also, screenshot size and drawing method are displayed in the menu - "Overscan display state" is not restored during normal state loading. It restores only when loading resume(Turn on the "File->Set Resume" menu) - When switching overscan area display ([F11] key) in window mode, if the window is below the center of the desktop screen, the window position after switching is adjusted to the bottom side - In the audio graph display ([9],[0] keys), in some games, the yellow graph remained even when the DDA sampling sound was muted. This problem has been corrected - Fixed the problem that the pad was not reflected when changing the gamepad while Ootake was running when setting the gamepad - "1366x768" was added to the FullScreen resolution setting menu field - "FullScreen 640x480 60Hz" in the "Screen" menu (for switching to full screen mode with any PC environment) has been changed to "FullScreen 800x600 60Hz". Also, at the time of execution, the drawing method is returned to the default(Direct3D) - When switching to full screen ([Alt]+[Enter] key), the screen is switched stably even in a PC environment where the available memory is low - Fixed a bug (from v2.92) that it display was shifted in a game that can play with 4-split display - The speed and timing have been made closer to those of the real machine. In "Chibi Maruko Chan", solved the problem that the display of the raster interrupt part was distorted when clearing the stage - Fixed a bug that recording of the play record function ("Capture->Play Record" menu) was not performed correctly at some games - Other minor details have been fixed and improved

byuu 1.1

uoYabause(YabaSanshiro) v2.12.0

mGBA

mGBA

mGBA

mGBA

Redream v1.5.0

Redream v1.5.0

Redream v1.5.0

FCE Ultra GX v3.4.4

FCE Ultra GX v3.4.4

Ootake

Snes9x GX v4.4.5

Snes9x GX v4.4.5

Steem Engine SSE v4.0.1

Mesen v0.9.9

EightyOne v1.16

bsnes v114

higan

WinUAE

WinUAE