Kaillera server:
gs.emu-land.net:27888
Mednafen server:
gs.emu-land.net:4046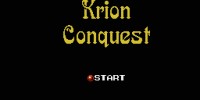 FCE Ultra GX v3.4.1
19:01, 18-01-2019
Zykon
Обновился эмулятор NES для Wii и Game Cube - FCE Ultra GX.
- Improved WiiFlow integration - Fixed controllers with no analog sticks - Added Wii U GamePad support
Snes9x GX v4.4.1
19:00, 18-01-2019
Zykon
Обновился эмулятор SNES для Wii и Game Cube - Snes9x GX.
- Fixed controllers with no analog sticks - Fixed GameCube build
puNES 0.103
13:01, 14-01-2019
Peter_Donnerwetter
Эмулятор puNES обновился до версии 0.103.
0.103 - Added support for the UNIF mapper UNIF DREAMTECH01. - Fixed mapper MMC5 and 213. - Added support for NSFe format. - Added OpenBSD support. - Added support for IPS, BPS and XDELTA patches. It's possible to patch the ROM through 3 ways: 1) rename the patch with the same name as the ROM and copy it to the same directory where the ROM is present (example: if "Adventures of Lolo (U) [!].nes" is the name of the ROM, rename the patch in "Adventures of Lolo (U) [!].ips") 2) drag it to the emulator window (compressed patches are supported) 3) apply it via the "Apply Patch" item in the File menu (compressed patches are supported) If more than one patch is present in the compressed file, it will always be possible to select which one to apply. In order to automatically apply a patch to a ROM, in addition to method 1) it is also possible to create a compressed archive that contains both the ROM and the patch. In this case the name of the ips file isn't important (example : compressed file contain "Adventures of Lolo (U) [!].nes" and "adv.ips"). - Rewritten the UI for the settings. - Added the compatibility of the UI for High DPI. - Rewritten and uniformed GFX stack. - Increased performance by 20%/30%. - Dropped out dependencies from SDL and QT4 libraries. - Now it's necessary that QT5 have compiled with support for SVG (and OpenGL for OpenGL version). - Fixed the management of VSync (when you change this option you need to restart the emulator to apply it correctly). - Added the ability to change shader parameters if supported by the shader. - Added a palette editor. - Added in Video Settings an option to show FPS. - Eliminated a lot of unnecessary code. - Fixed many many bugs and increased the accuracy of emulation.
Перевод Cave Story для Nintendo DSi
Участник нашего форума под ником
lupus
выложил в открытый доступ перевод игры
Cave Story
для портативной консоли
Nintendo DSi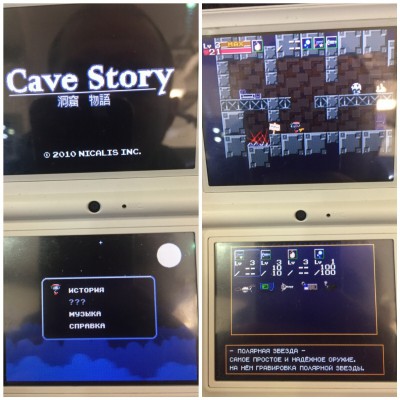 My Nes v7.5.6945
18:13, 07-01-2019
Zykon
Обновился эмулятор NES - My Nes.
- Added: load state open menu item, allows to quickly load a rom then load a state from selected state slot directly - Added: load state on recent open menu item, same as above, but this work on games open from recent menu - Added: Start game in fullscreen menu option, allows My Nes to switch My Nes into fullscreen mode each time a game is loaded - Added: SDL2 settings in video menu, allows to configure further options of SDL2 Video Renderer - Added: Shutdown emu/exit My Nes on Escape press menu option on preferences, this options allow My Nes to exit fullscreen, shutdown emu or exit My Nes with Escape press - Added: Interface languages switch in Preferences, currently only English and Arabic languages is supported. - Added: Ability to show supported boards list from Help menu - Added: Context menu that appears when right-mouse click anywhere in My Nes window (work on fullscreen too). This allow to access usefull menu items quickly during game play - Added: Auto mouse cursor hide - Improved: the default palette settings, carefully configured to produce a very good image quality - Improved: Sound is carefully configured to produce the highest sound quality possible with My Nes - Improved: if a x controller is connected, and start My Nes for the first time, My Nes will configure and switches automatically to that controller - Improved: Getting started dialog, now it support more options and more detailed - Improved: Speed control in emulation, now My Nes run smoothly - Fixed: bug in SlimDX video renderer, keep aspect ratio was not working - Fixed: bug in SlimDX audio renderer, sound became corrupted most of the time - Fixed: fullscreen was not working probably - Fixed: issues with notifications positions on the screen - Fixed: when to many notifications came at once, the video renderer was displaying the latest one only. Now it display them all one by one - Removed: The GameDB related features
Cemu v 1.15.1
22:54, 06-01-2019
Zykon
Обновился эмулятор WiiU - Cemu.
- Wiimote improvements - Audio improvements - Added button to download community graphic packs - 'No legacy' mode for Intel GPUs is now the default - Compatibility & miscellaneous improvements
melonDS v0.7.3
22:41, 06-01-2019
Zykon
Обновился эмулятор Nintendo DS - melonDS
- fix STRD_POST (fixes Just Sing - Vol 2 music) - add support for POWCNT1 (fixes Imagine - Teacher) - 2D: fix fade effects to semitransp sprites and 3D layer (fixes Devil Survivor) - 3D: truncate W to 24 bits before viewport transform. do not render polygons with any W=0 - attempt at fixing hiDPI under Windows - fix input config dialog crashes under Linux - add support for hotplugging joysticks - make 'savefile relocation when using savestates' disabled by default - remember whether main window is maximized - add menu for setting main window to an integer size - init save memory to 0xFF instead of 0x00 - romlist.bin: index games by serial rather than CRC. updated romlist - add support for 128K EEPROM (Pokémon Mystery Dungeon - Explorers of Sky) - make nocashprint also work in ARM mode - GX: always latch rendering engine registers, even when not flushing - GX: fix polygon timings when polygon is rejected by culling/clipping - rewrite main emu loop to use absolute timestamps
Новогодние переводы от Chief-Net
На Новый год команда переводчиков Chief-Net опубликовала два новых перевода: Illusion of Gaia (SNES) и Sherlock Holmes - Hakushaku Reijou Yuukai Jiken (NES).
Поздравляем всех вас с Новым 2019-ым годом! Мы немного помогли ещё одному старожилу форума MopoZ-у с завершить перевод фантастической Action RPG на игровую систему SNES. Встречайте, llusion of Gaia, вторая игра из цикла Soul Blazer. Игра содержит в себе множество исторических и мифологических отсылок к локациям и существам, а также затрагивает довольно взрослые темы для детского сюжета. Помимо этого, Guyver завершил перевод неимоверно сложной игры про известного сыщика Шерлока Холмса - Sherlock Holmes - Hakushaku Reijou Yuukai Jiken (NES). Спасти британскую графиню смогут только сильнейшие. Счастья и здоровья в Новом году!!!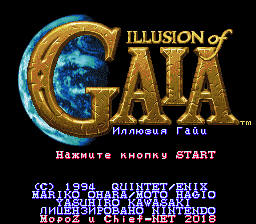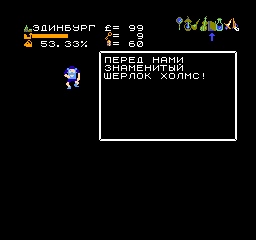 Обновился эмулятор Sega Genesis/Megadrive.
Bugfixes •Fixed build script so controller images are actually included so UI doesn't crash •Disabled most bindings when UI active (fixes crashes/wonkiness when pressing certain keys) •Fixed Windows implementation of get_config_dir() so config file ends up in %localappdata%\blastem like it should •Fixed the location of sticky_path on all platforms •Added virtual root directory used by ROM UI to new Nuklear UI
PS: в новости ссылка на Windows-версию, версии для других систем смотреть в меню "Последние файлы" или соответствующих разделах.
VirtualC64 v3.3
18:15, 04-01-2019
Zykon
Обновился эмулятор Commodore 64 - VirtualC64
Preferences - All emulator preferences dialogs have been merged into a unified preferences panel - New options in the emulator settings allow the user to customize the actions taken when opening a media file - The input device selection is now retained in the user default storage - JiffyDOS Rom images have been added to the list of known images CRT Monitor emulation - Dot mask emulation has been modified to not darken the screen any more - It is now possible to set the bloom radius individually for each color channel - Cathode rays can be shifted relative to each other Cartridges - Added support for the Expert cartridge - Cardridge buttons are now displayed in the bottom bar as small (clickable) icons Screenshots - Now users can choose whether to save the emulator texture (low res) or the upscaled texture (hi res) - If menu item "Save Snapshot..." is selected, emulation is paused until the screenshot has been saved Audio - Upgraded ReSID to the version used in VICE V3.3 - While the emulator is running, the sampling rate is adjusted automatically to reduce buffer underflows and overflows - Fixed a bug that made FastSID unusable on audio hardware with a sample rate other than 44.1khz Joystick emulation - The assignment of keystrokes to joystick events has been improved when multiple keys are pressed at the same time
Nintendulator 0.980 и 0.985
Спустя 9 лет с момента последнего stable-релиза обновился эмулятор NES/Famicom/Dendy Nintendulator.
Stable-версия 0.980, WIP-версия получила номер 0.985, и теперь доступна в i386 и AMD64 исполнениях (WinXP и выше).
0.980 - Overall: Adjusted code to use C++ memory allocation routines where possible. Added support for 64-bit builds. Various code cleanup and bugfixes. - APU: Added separate logic for power-on and soft-reset events. Updated various counters to more closely match actual hardware behavior. Upgraded audio playback code to use DirectSound 8.0. - CPU: Improved DMA emulation logic to properly handle both Sprite and PCM operations happening concurrently. Removed all inline assembly for 64-bit support. Fixed interrupt timing for branch instructions without page crosses. Added a configuration setting to suppress Debug statements for invalid opcodes. Added support for undefined opcodes AAC, ASR, ARR, ATX, and AXS. - Controllers: Renamed "Alternate Keyboard" to "Subor Keyboard". Updated Family Basic and Subor Keyboards to support movie recording and playback. Updated controllers to use Save/Load routines instead of exposing their internal state as packed byte arrays. Updated Arkanoid paddles to support axis configuration and adjusted range of valid positions. Added support for SNES Mouse. Fixed support for configuring POV triggers as axes versus buttons. - Debugger: Updated CPU debugger and trace log output to include total elapsed CPU cycles since reset. Improved breakpoint support to properly handle intermediate reads. Improved PPU debugger to only redraw pattern tables and sprites when their corresponding palettes actually changed. - Graphics: Added separate default palettes for each region. Improved fullscreen code to attempt to select a resolution which matches your monitor's aspect ratio. Fix a bug with Zapper emulation while in fullscreen mode. Added an alternative Playchoice-10 palette. Added a configuration setting for Playchoice-10 palettes to control whether or not extra gray colors should be added at 1D/2D/3D. Fixed color emphasis to swap the Red/Green bits on PAL and Dendy. Updated NTSC palette generation. Added an option to horizontally stretch the window to produce the correct aspect ratio. - iNES Header Editor: Moved header editor into its own source file. Added support for editing NES 2.0 format fields. - Mapper Interface: Updated Mapper Interface version from 3.7 to 3.9. Reordered several enumerated types to be more consistent. Added support for debug-safe read handlers which do not trigger side effects. Improved handling of multiple DLLs supporting the same mapper. - Main Program: Updated Winamp plugin to support Unicode. Added support for Hybrid (Dendy) timing - PAL's 50Hz framerate, but NTSC's CPU/PPU clock ratio and VBLANK length. Reorganized code for saving and loading configuration settings to be localized according to function. Increased maximum supported PRG RAM from 64KB to 1024KB. Increased maximum supported CHR RAM from 32KB to 256KB. Changed FDS disk writing to use a new file format which permits tracking version numbers. Added full NES 2.0 format support. Reworked Savestate/Reset commands to avoid stopping and restarting sound playback (and causing pops). Fixed debugger breakpoints to properly unacquire input devices. Fixed crash when exiting the program while in fullscreen mode. Added a "Browse Save Files" option to the File menu. - PPU: Removed some unneeded optimizations that didn't work with 64-bit and weren't beneficial with 32-bit anymore. Fixed pre-render scanline to reset vertical scroll bits for every cycle in 280-304 instead of just the last one. Removed old "non-accurate" sprite evaluation logic. Fixed emulation of 07 accesses during rendering and how they affect the VRAM address. Added support for Vs. Unisystem PPUs returning special values from the lower bits of 02. - Savestates: Updated savestate logic to better handle version differences. - Mappers: Added support for NES 2.0 custom SRAM sizes Added support for various iNES mappers using CHR RAM when no ROM is present. Updated MMC2 emulation for switching the lower CHR ROM bank. Updated IRQ counters for MMC3, MMC5, MMC6, VRC4, VRC6, VRC7, and Tengen RAMBO-1. Updated MMC5 sound length counter timing and added support for read-triggered PCM. Updated iNES mappers 1 and 4 to support NES 2.0 PRG RAM sizes. Updated iNES mapper 16 to support EEPROM saves, and added mapper 159 as a variant. Added iNES mapper 210 as a variant of mapper 19. Fixed iNES mappers 21, 22, 23, and 25 to properly reflect their actual functionality. Improved compatibility for iNES mapper 185. Added support for NES-AN1ROM, HVC-FKROM, NES-PEEOROM, NES-SC1ROM, NES-SHROM, NES-SH1ROM, NES-SIROM, NES-SJROM, NES-SL2ROM, NES-SL3ROM, NES-SLRROM, NES-SMROM, NES-TBROM, NES-TEROM, NES-TKSROM, NES-TL2ROM, NES-TLSROM, NES-TNROM, NES-TQROM, and NES-TVROM boards. Added support for iNES mappers 28, 31, 36, 48, 57, 72, 77, 82, 92, 101, 107, 152, 154, 155, 159, 165, 191, 192, 193, 194, 200, 201, 203, 205, 206, 207, 240, 242, and 245. Merged iNES mapper 151 (Extended Vs. Unisystem) into 75 (VRC1). Fixed NSF player to properly silence internal channels when changing tracks.

Snes9x GX v4.4.1

FCE Ultra GX v3.4.1

Snes9x GX v4.4.1

FCE Ultra GX v3.4.1

My Nes

Cemu v1.15.1e+cemuhook

melonDS v0.7.3

BlastEm

BlastEm

BlastEm

VirtualC64

Nintendulator

Speccy v5.0

Speccy v5.0

CaPriCe32 v4.4.0

MasterGear v4.5

MasterGear v4.5

Hoxs64 v1.0.16.0

Nova v0.5.0

Stella v6.0